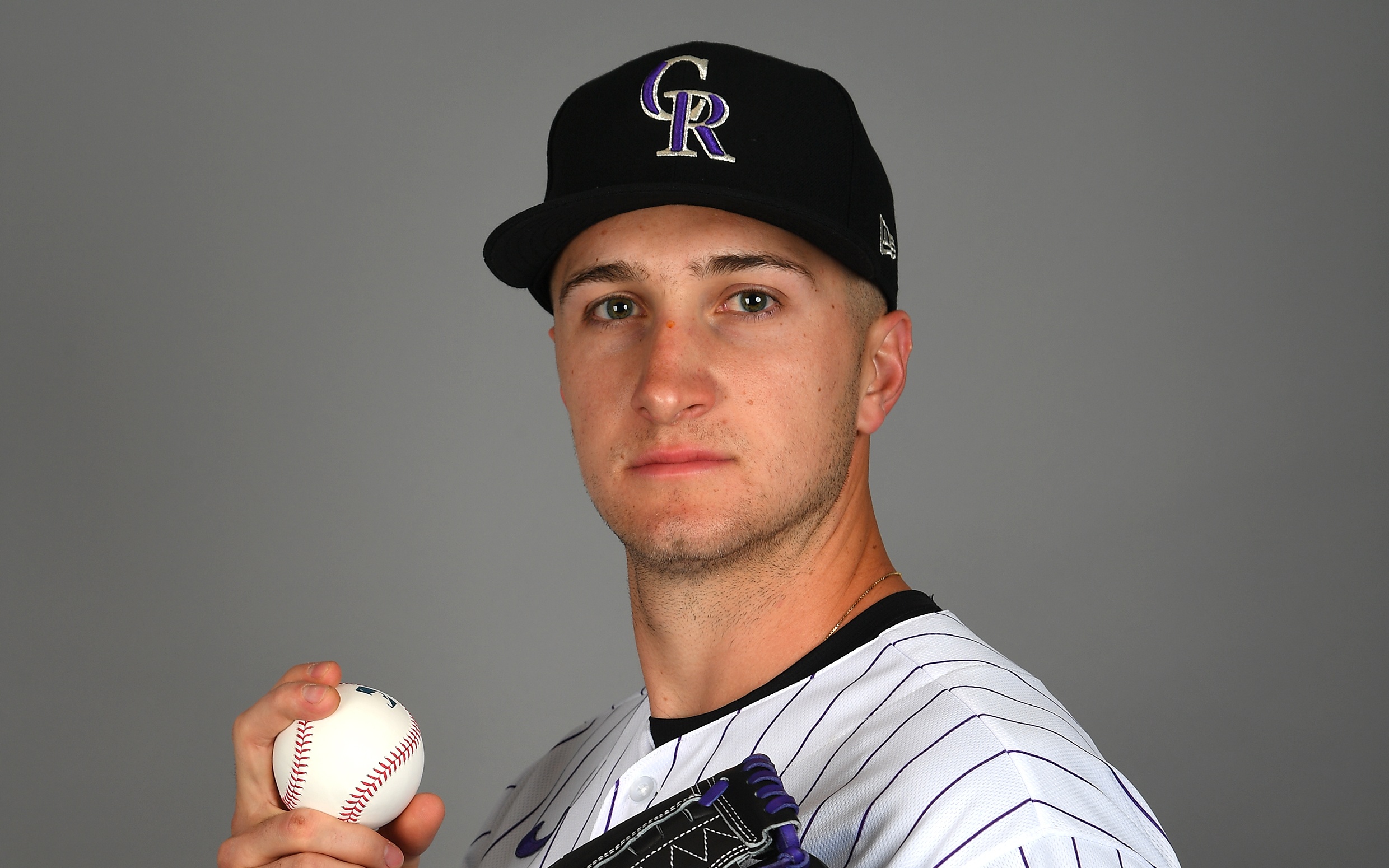 The Colorado Rockies added a fresh arm to their rotation for their weekend series against the Seattle Mariners. Ryan Castellani, a second-round pick of the Rockies in the 2014 draft, is set to replace Chi Chi Gonzalez, who was placed on the 10-day injured list on Friday. Castellani will make his major league debut on Saturday against a Mariners lineup that has been right around average during the early part of the 2020 season.
It has been somewhat of a journey to the majors for Castellani, who was considered a bit of a reach—although a fairly polished one, especially given his age—when drafted as an 18 year old fresh out of high school. He has never made any top 100 prospects lists, though he did find himself on some publications' prospect radars as a potential mid-rotation starter following a stretch of three seasons—his first three as a pro—in which he walked fewer than three batters per nine innings and posted decent ERAs, especially for being roughly three years younger than the average player in the Northwest, South Atlantic, and California Leagues.
Castellani became a bit more hittable once making the leap to Double-A in 2017, surrendering twice the amount of home runs as he did in 2016 despite pitching in much worse environments for hitters. The notoriously pitcher-friendly Eastern League didn't treat Castellani much better in a repeat year in Hartford in 2018, when Castellani's ERA bloomed to 5.49 thanks in large part to almost five walks per nine innings.
That performance prompted some changes for Castellani, whom the Rockies sent to the Arizona Fall League following the completion of the 2018 minor league season to work on pitching with an adjusted arm slot. Castellani racked up a lot more strikeouts than usual that fall, and the increased rate of punch outs continued into 2019. The tall, well-built right-hander struck out nearly 10 batters per nine innings at Triple-A Albuquerque but his season was cut short due to an elbow injury, which was diagnosed after a bad start in late April and contributed to a stretch of poor outings prior to him being shut down.
Castellani underwent surgery to remove some bone chips in his right elbow and rehabilitated in time to once again participate in the Arizona Fall League, where the now 24-year-old pitcher was dominant in seven starts (albeit with a limited pitch count). He resumed his newfound ability to strike batters out, compiling 20 Ks in 16 2/3 innings while posting a 2.16 ERA against the type of notoriously good competition the AFL usually has to offer. And now, Castellani will get the chance to show he can pitch effectively against the highest level of competition.
When Castellani is at his best, he's capable of working in the mid-90s—all the way up to 97, in fact—with his fastball, although he generally settles in around 93-94 mph. He's able to back it up with a slider that has a chance to be above average, but at this point, there's not a lot beyond that. It would seem, then, that Castellani profiles best as a reliever, but the Rockies believe that his curveball can be a quality offering, with a change-up worthy of mixing in as well. And, with mechanics that look an awful lot like those of Max Scherzer, that makes Castellani an intriguing arm despite the fact that he's never really put up great minor league numbers.
The key for Castellani on Saturday and beyond will be whether he can consistently throw strikes. He has struggled with that, even with the adjusted mechanics, ever since his repeat season at Double-A Hartford back in 2017. But if the work done by the Rockies' pitching coaches so far in 2020 is any indication, Castellani could be a big surprise—and a major boon—for a rotation that is already receiving quality starts night after night.