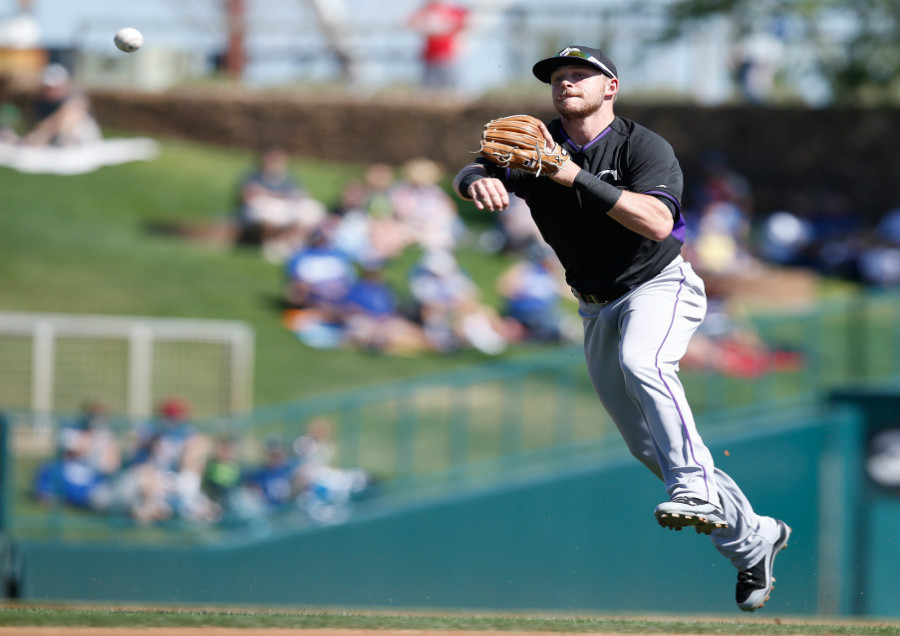 The Colorado Rockies have informed shortstop Trevor Story that he will start at the position on opening day, according to Thomas Harding of MLB.com 
Story was informed by Manager Walt Weiss that he would be getting the opening day nod Tuesday morning.
"I sat down, and Walt said, 'You got any video on Greinke?'" Story said, in reference to D-backs Opening Night starter Zack Greinke. "I said, 'I've watched him pitch a lot.' Then he goes, 'Well, you're going to be facing him there in a few days.' We were all sitting down. We were all smiles. Then we hugged after."
The dream had become a reality for the 23-year-old shortstop.
"Everybody dreams that they'll be told that they're in the big leagues, and it happened for me this morning," Story said. "It was really a dream come true. I'm really excited for the first game to get here and get it under way."
Story hit .279/.350/.514 between Double-A and Triple-A last year.
Story has had an impressive spring thus far, slashing 381/.458/.881, with six bombs in 17 games played in Arizona.
With Jose Reyes in legal trouble, it left the door wide open for Story to establish himself as not only the opening day shortstop, but the shortstop of the future for the Colorado Rockies.
Story is a highly regarded prospect around the leauge, so much so that MLB Insider Jon Heyman called Story a "Future Star" on Twitter earlier in the week.
He will have a tough task in his first Major League game, going up against one of the National League's best in Greinke.