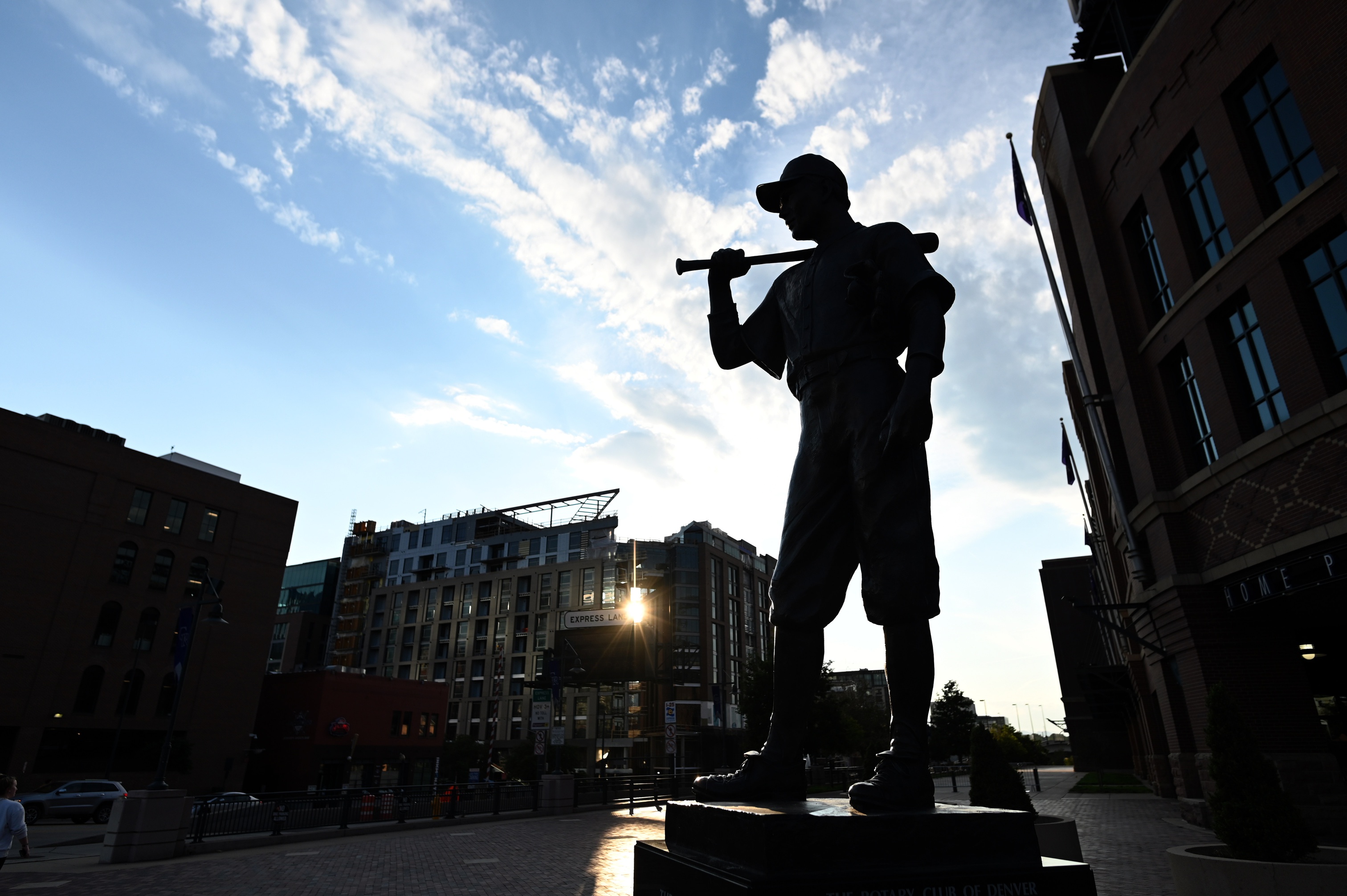 The Colorado Rockies entered the final weekend before the Aug. 31 trade deadline in third place in the National League West with a 16-16 record, which would net them a spot in MLB's expanded 2020 postseason if it started today. The Rockies have gotten to where they are with pretty good starting pitching and, in terms of Defensive Runs Saved, one of the NL's better defenses—two facets that might as well go hand in hand. But they've had some bullpen issues and possess a severe lack of depth among their position player corps.
If the Rockies want to continue to compete for a postseason spot in 2020, they're going to have their work cut out for them. For proof, take a look at how each of Colorado's positional units stack up against the rest of the league, using Baseball-Reference's version of Wins Above Replacement:
| | SP | RP | C | 1B | 2B | SS | 3B | OF | DH |
| --- | --- | --- | --- | --- | --- | --- | --- | --- | --- |
| rWAR | 1.6 | -1.3 | -0.7 | -0.6 | -0.2 | 1.4 | 0.5 | -0.1 | -0.3 |
| MLB Rank | 4 | 21 | 26 | 27 | 19 | 3 | 8 | 21 | 19 |
In comparison to the rest of the league, first base is the Rockies' weakest position. Daniel Murphy—after a good start to the season—ultimately has picked up where he left off last season, showing that at this point in his career he isn't capable of hitting well enough to make up for his poor defense at the position. Murphy, in 101 plate appearances, has posted .258/.300/.376 line that is made worse by his minus-2 DRS. The Rockies' first base situation behind Murphy is primarily made up of Ryan McMahon, who has been above average at second base but is hitting just .206/.322/.433—an upgrade over Murphy, certainly, but not the type of production teams generally expect out of that position.
Catcher is the other position that has been a complete nightmare for the Rockies in 2020. Colorado's backstops are the only such unit in the majors that still hasn't homered this season, and their combined .210/.236/.267 batting line—good for a woeful .503 OPS—is third-worst in baseball, behind only the catchers for the San Diego Padres and Cleveland Indians. Like the Rockies, those are pretty good teams who could be looking to make a move to increase their production behind the plate. The trade market for catchers doesn't appear to be exactly flowing with talent, so the Rockies may find themselves in a position where they can't do much to upgrade at that spot.
The outfield and bullpen are in rough shape, too, though the Rockies just addressed the latter by acquiring Mychal Givens from the Baltimore Orioles. Despite the Rockies having somewhat of a logjam in the outfield, none of the players have been very good in an overarching sense. Charlie Blackmon has obviously hit well enough to continue to be a mainstay in right field, but Rockies centerfielders rank 29th in baseball in WAR, and left field is just kind of there. Raimel Tapia has improved and Garrett Hampson has shown flashes, but the loss of production and eventual injury to David Dahl—an All-Star just a year ago—has hurt. The bullpen has some talented, hard-throwing pieces, but the more they've been used this season, the more they've been exposed. Tyler Kinley struggles to throw strikes consistently, Jeff Hoffman still hasn't figured out how to maintain major league-level performance, and the closer's role has been a bit of a mess with injuries to Wade Davis and Scott Oberg and inconsistency from Jairo Diaz, Daniel Bard, and the like.
Despite all of those issues outlined above, very little trade talks involving the Rockies have come up beyond Givens. If things stay that way and the team elects to stand pat, they have a few options in terms of mixing up the lineup in an attempt to get better results. Moving McMahon to first base and Hampson to second, for instance, removes Murphy's sub-.700 OPS and replaces it with the better production of Sam Hilliard, who could take over center field for Hampson at least until David Dahl returns.
There's not a lot that can be done to fix the catcher position, but ensuring Elias Diáz starts against lefties certainly wouldn't hurt. Diáz, who has just 24 plate appearances under his belt this year, owns a career .298/.327/.433 line against southpaw, numbers that make him look like 2000 Todd Helton in comparison to the overall production put up by the Rockies' catchers.
With Ben Bowden not likely to pitch in the majors this season due to injury setbacks, there aren't a lot of in-house ways to further improve the Rockies' bullpen. There is, however, a better option who requires some shuffling and may not be realistic due to the Rockies' historic hesitance to get into bidding war is Texas Rangers starter Lance Lynn. Lynn, who has dominated the Rockies twice this year and owns a 1.59 ERA in seven starts overall, is going to be highly coveted over the next couple of days. But, for the Rockies, he'd be a worthwhile rotation addition that would allow the team to shift either Ryan Castellani or, as former major leaguer Mark Knudson recently pushed for, Jon Gray to the bullpen.
Whatever the Rockies decide, they'll have to act quickly; other teams, feeling the urgency presented by a shortened season, are already starting to make moves. The Padres, for instance, already acquired reliever Trevor Rosenthal from the Royals, and other players are starting to move as well. If the Rockies decide not to make a trade, they'll have to find a way to bolster the production of their bullpen and offense by making changes to the existing roles right away.
Note: This article was written prior to the Rockies' acquisition of Mychal Givens. As such, some edits have been made to reflect that trade.