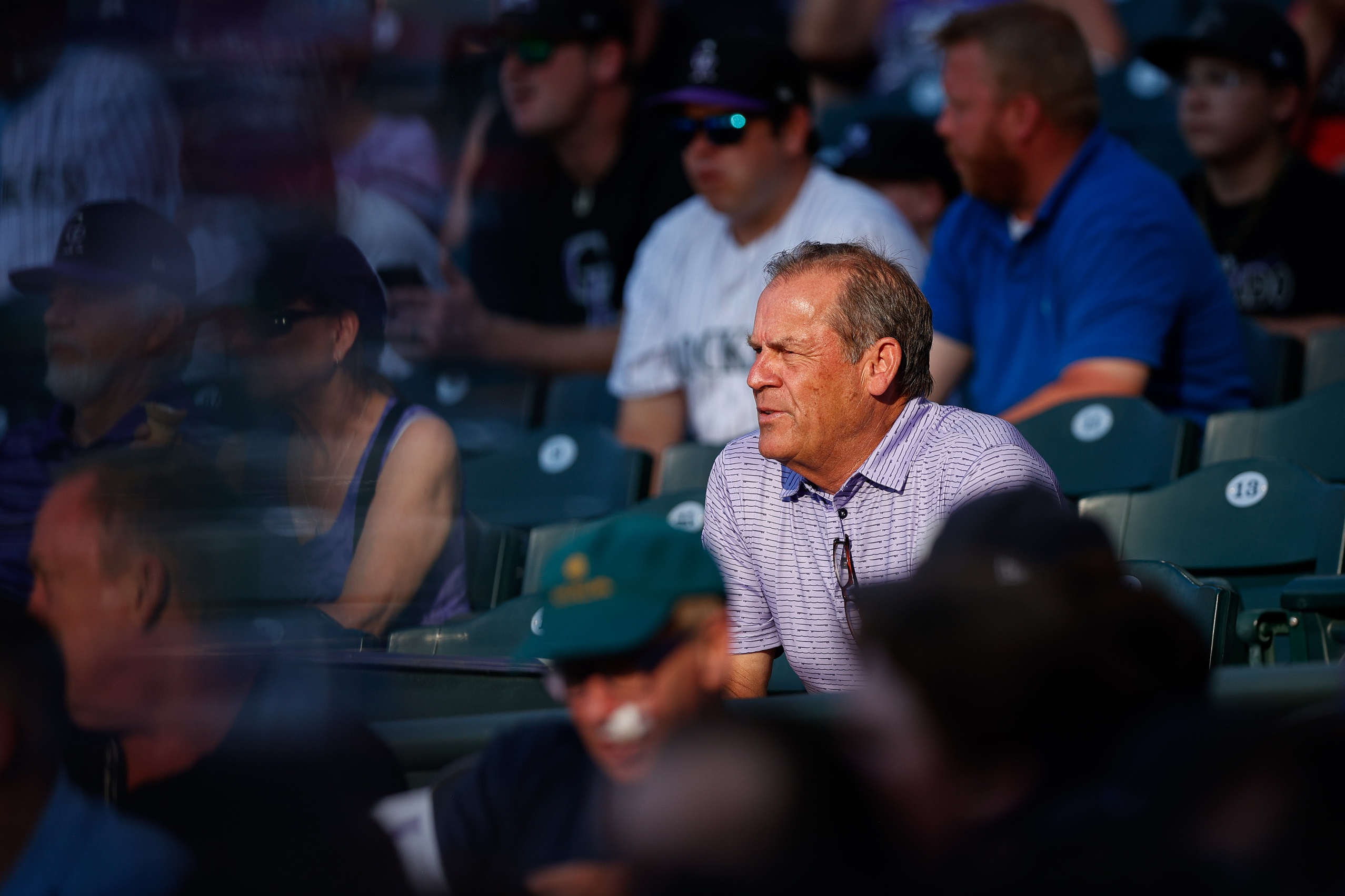 The Colorado Rockies in 2018 used a 17-6 July to go from mediocre owners of a losing record to 10 games over .500 and just a half-game back in the National League West. Already having reached the postseason the year prior, the Rockies were a proven commodity needing only a few upgrades to compete not only for another playoff spot, but—with the Los Angeles Dodgers struggling to pull away—perhaps their first-ever division title.
Colorado, which was weak behind the plate, in the bullpen, and at first base, among other places, missed that opportunity. Instead, the Rockies' additions at the deadline consisted Seunghwan Oh in a trade with the Toronto Blue Jays and Matt Holliday, a productive offensive player at the tail end of his career, but one who was only able to be used sparingly due to his rapidly declining defense.
The Rockies didn't address enough of their holes, and it cost them. Colorado dropped a tiebreaker to the Dodgers in Game 163 and went on to be swept in the NL Division Series. As a result, the deadline that year went down as the most frustrating in the history of the franchise.
That is, until 2021.
Daniel Bard. C.J. Cron. Mychal Givens. Jon Gray. Germán Márquez. Trevor Story. All of those players, to some degree or another, were being pursued by actual contending teams—not whatever the Rockies are—leading up to the July 30 trade deadline. Shockingly, only Givens wound up on another team, the biggest name in a trade that netted Colorado a pair of top 30 prospects in the Cincinnati Reds' system. One of those prospects, Case Williams, was previously a Rockies farmhand who was initially traded last November in a deal that brought Robert Stephenson to Denver.
Oh, and the Rockies swung another deal with the Reds for Ashton Goudeau, who is now in his third separate stint in purple. Can't forget that.
It's Aug. 3, and all of the other names listed above are still donning Rockies uniforms. Now, it's understandable that Bard and Cron may not have garnered a ton of interest. And it's not hard to see why interim general manager Bill Schmidt opted to make Márquez, who is under contract through 2024, unavailable even though he would've fetched the biggest return of them all. But the fact that Gray and Story are still with the Rockies is just plain goofy.
How did this happen? A big part of the answer lies in the few moves the club did make.
Schmidt, say what you want about him, is faced with an unenviable task. He's running an understaffed and inexperienced baseball operations group that has been gutted by resignations, firings, and general pursuing of other opportunities. A source familiar with the inner workings of the organization told Mile High Sports they would have been surprised if what's left of the Rockies' front office had time to field all of the calls from other clubs interested in trades, let alone be able to properly research potential returns.
Thus, it comes as little shock that the players Colorado did acquire are ones the organization is largely already familiar with. And it's even less of a surprise that, when it comes to the players who should've been on the trading block, the club opted to stick with what they know rather than get into bed with what they don't.
It's really unfortunate. Gray, who has made his affinity for the Rockies well known, could have easily returned as a free agent following the season, essentially giving the Rockies a potential impact prospect or two for free had the club even tried to play its cards right. Story, meanwhile, garnered the Rockies multiple offers for top five prospects in other organizations, according to Jim Bowden of The Athletic, but Schmidt—pointing to his success in or near the draft position in which compensation picks are slotted—felt safer gambling on a comp selection that may or may not even exist when the 2021 draft rolls around.
Story, for what it's worth, is miffed about the whole process—poor communication from the front office, in what has become quite a recurring theme for the organization, played a part—just in case you're wondering what the Rockies' chances are of retaining him for the future.
So, what we have here is a whole bunch of incompetence, a dash of stubbornness, and a healthy amount of risk aversion. Those things have come to define the Colorado Rockies as we all know them today. But there is also a larger issue in play, and that's a real inability to run a baseball-centric operation due to an utter lack of bodies. As such, before the Rockies negotiate with Gray, try to figure out what to do to address one of the single worst offenses many of us have ever seen, Dick Monfort needs to bring in baseball people. A lot of them. And whether they're going to work for Schmidt or for someone else, he's got to bring them in quickly, lest the Rockies dig themselves in an even deeper hole (yes, that somehow is possible) heading into 2022.