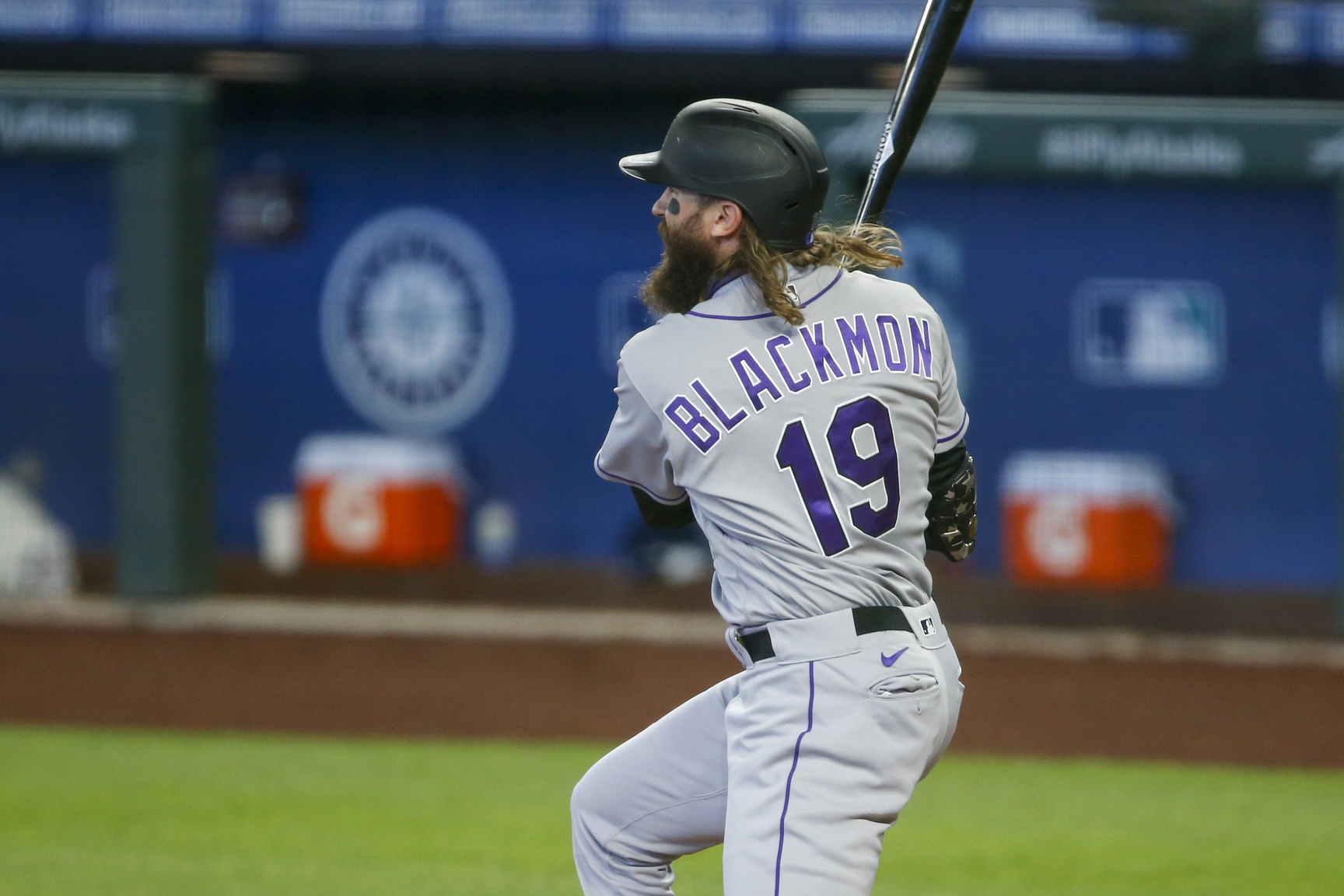 It doesn't matter where the Colorado Rockies pitch; they just pitch.
Despite a loss on Sunday that was largely the result of one bad pitch and an enormously poor defensive play, the Rockies remain on top of the National League West with an 11-4 record after taking two of three from the Seattle Mariners.
Antonio Senzatela got things started for the Rockies on Friday by holding the Mariners to three runs (two earned) in six innings. He allowed a two-run homer in his final inning of work but looked great otherwise, striking out five batters, walking only one, and continuing to flash much-improved secondary offerings. Garrett Hampson, Daniel Murphy, and Charlie Blackmon delivered home runs for the Rockies, who won 8-4 despite a combined 0-for-9 effort at the plate from stars Nolan Arenado and Trevor Story.
Blackmon in particular carried the Rockies' offense on Saturday, hitting a bases-clearing double in the fifth inning to break a scoreless tie en route to Colorado's 5-0, series-clinching victory. Murphy delivered three hits as well to continue his hot start to 2020. But that wasn't the big story; Ryan Castellani, in his major league debut, didn't allow a hit in four innings of work. Jeff Hoffman, Yency Almonte, and Phillip Diehl combined to yield just one hit in the remaining five innings, combining to the post just the sixth one-hitter in franchise history.
Colorado's three-game winning streak was snapped on Sunday despite a relatively strong start from Germán Márquez, who allowed two earned runs—both on a first-inning homer off the bat of Mariners outfielder Dylan Moore—in seven innings. It was the 21st consecutive outing in which a Rockies starter has allowed three or fewer earned runs. But a disastrous defensive mishap by Chris Owings on what should've been a double play resulted in both a fielding and throwing error, and led to three unearned runs. That was unfortunate because the Rockies fought back with three runs of their own in the top half of the next inning to make things interesting. Tyler Kinley—despite issuing a pair of walks and hitting a batter—tossed a scoreless inning of relief to keep hope alive. Rockies relievers allowed just one run in nine innings of work during the series, continuing their tremendous start to the season.
Ultimately, the Rockies didn't have enough in the tank offensively to complete the rally. The same, however, can't be said about Blackmon individually; including his 2-for-3 effort in the finale, he's now 26 for his last 47 at the plate following a 1-for-12 start to the season. Blackmon is now hitting .458 overall with a slugging percentage pushing .700. Daniel Murphy certainly doesn't fall into that category, either. After racking up five hits over the first two games of the series, Murphy entered Sunday—an off day, aside from a late-game pinch-hit appearance in which he struck out—hitting .372/.413/.628 in 47 trips to the plate. Murphy astoundingly has made soft contact with just 3.1 percent of the balls he's put into play, meaning he's seeing the ball well and often getting the barrel to it.
On the flip side, Nolan Arenado is among a handful of Rockies hitters struggling mightily. Arenado didn't play Sunday after going 0-for-9 with a walk during the first two games of the series. The perennial All-Star is hitting just .185/.262/.352 through 61 plate appearances. Though he's walked more times (six) than he's struck out (four), Arenado has been jumpy and overaggressive at the plate, as noted by Rockies manager Bud Black prior to Sunday's game. That has led to a host of bad swings and poor contact; in contrast to Murphy, 25.5 percent of the balls put in play by Arenado classify as softly hit, a mark that is pretty easily a career high.
The good news for Arenado and the likes of Ryan McMahon and David Dahl, both of whom are just barely scraping .600 in terms of OPS, the Rockies return to Coors Field for six games starting on Monday. Colorado faces the struggling Arizona Diamondbacks, who are 6-10 and have the second-worst run differential in the NL, for three games before taking on the at-times offensively challenged Texas Rangers (6-8) next weekend. It will be another shot for the Rockies to gain some separation over the Los Angeles Dodgers, who trail Colorado by a half-game in the standings but start the week with a four-game set against the 9-7 Padres.