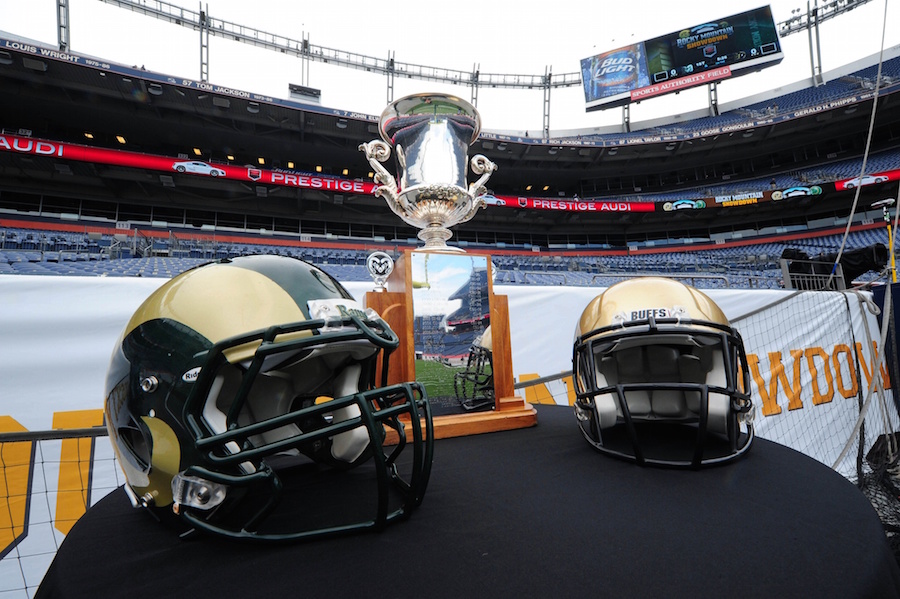 Colorado and Colorado State will face off in the Rocky Mountain Showdown on an unfamiliar date, as both schools announced the game has been moved to Friday, August 31st.
For Colorado State, it represents the second game in the month of August for them in the new season, making it only the second time in program history — and the first time since 2002 — that the team will play twice in August.
For the second season in a row and third time in the last four years, the Rocky Mountain Showdown will not be the Rams' season-opening contest. Attendance for the annual rivalry game has increased each of the past five seasons, including the largest crowd since 2003 last fall.
For Colorado, it represents the eighth August game in school history, with the Buffs owning a 3-3-1 record in those contests, including a 2-2 mark against the Rams.
Colorado's first game with an August date came in 1990, when the Buffaloes and Tennessee played to a 31-31 tie in the Disneyland Pigskin Classic on August 26.
It will be the 24th straight year that the Rocky Mountain Showdown will be televised on a regional or national basis. It will be the 18th meeting between the rivals in Denver, where the Buffaloes own an 11-6 edge; the two will meet for the 90th time overall, with the Buffaloes owning a 65-22-2 lead in the series including last year's 17-3 win.
CU has won three straight in the series, but neither has won four or more in succession since Colorado won eight straight between 1987 and 1998.