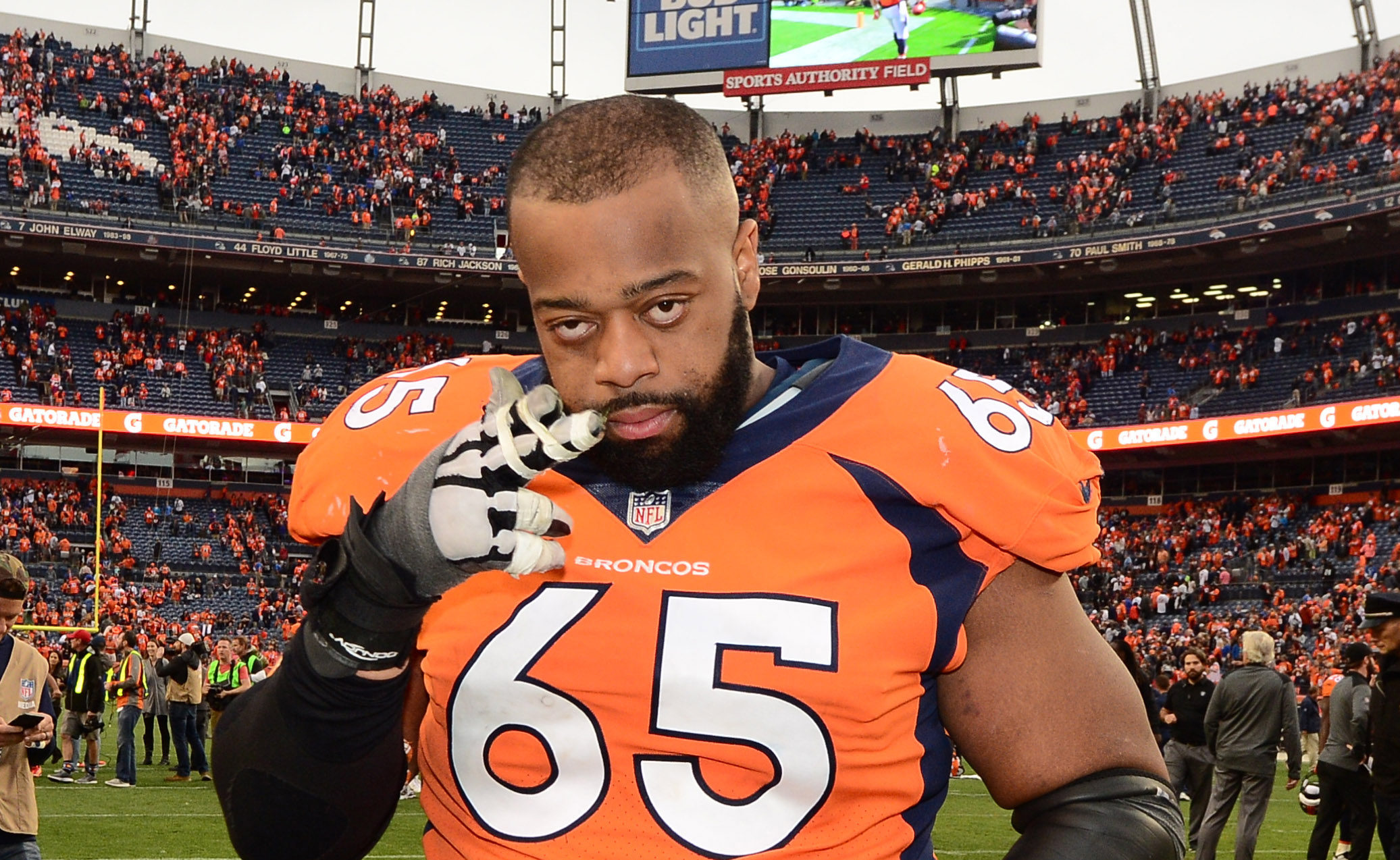 There is no denying that the Denver Broncos struggled on offense all of last season. Sure, there were quarterback questions, no depth at wide receiver, and a lack of production from the running game in the second half of the season, but the biggest issue started up front with the offensive line.
For all of Trevor Siemian's struggles throughout last year, he never truly had time to make his reads and get off good throws with his feet set. Instead, he was constantly rolling out of the pocket to avoid defenders or running bootleg actions that did not fit his play style. With a stronger showing from the offensive line — a group that dealt with many injury issues last season — Siemian may have been able to help lead the Broncos to more than just five wins on the year.
Jump forward to the 2018 Broncos training camp, and guard Ron Leary has plans to get Denver's offensive line back on track.
The changes that Leary is implementing all start off the field with a large emphasis on cohesion and chemistry. Leary wants to build a symbiotic relationship between the rest of the offensive linemen that will percolate onto the field in the form of a stronger showing from the offensive line during the upcoming season.
"In Dallas, we were inseparable," Leary told DenverBroncos.com. "We did everything together — whether it was right or wrong. You know, if it was wrong, we all did it together. So that's what I'm trying to get here; just get five guys, or however many it is, that care for each other, that love each other — that love the game of ball and love being physical — and just want to be great, [and] put all the individual stuff aside."
Now, it seems that the trust and cohesion is beginning to improve, and Leary can see a difference on the field; especially between him and Garett Bolles. Leary dealt with health issues last season that kept him out of five games, but now him and last year's rookie Bolles are finally getting a chance to play and learn together.
"[The defense] ran a lot of twists on us today, and I think we picked every single one of them up," Leary told DenverBroncos.com. "If you know O-line play, you know that's real big — especially for two new guys playing next to each other. So that was a big step we took today."
Shoring up the left side of the offensive line is a massive step towards strong offensive production for Denver and it is the first step towards building an offensive line that can punish opposing defenses. The offensive line already looks stronger and the Broncos are just five days into training camp. Even Denver's offensive coordinator Bill Musgrave has already taken notice of the difference.
"I like that way that first group looks when they're in there," Musgrave told DenverBroncos.com.
Denver getting more production from their offensive line could be the catalyst that makes the Broncos' offense potent once again. They have multiple running backs with loads of versatility to their games, two new rookie wide receivers that look like they could give Denver more weapons, and Case Keenum, who looks like he could have franchise-changing talent still yet to be uncovered.
If the Broncos offensive line plays well, all of those hopes could come to fruition. If the offensive line struggles, there may not be an opportunity to get a glimpse of how strong the Broncos offense could be. Leary knows this and so does the rest of the offensive line. Everything starts up front with them.
"I feel like if we're good as a unit, the team will be as good as we are up front," Leary told DenverBroncos.com. "That's why I really put a lot of emphasis on it."