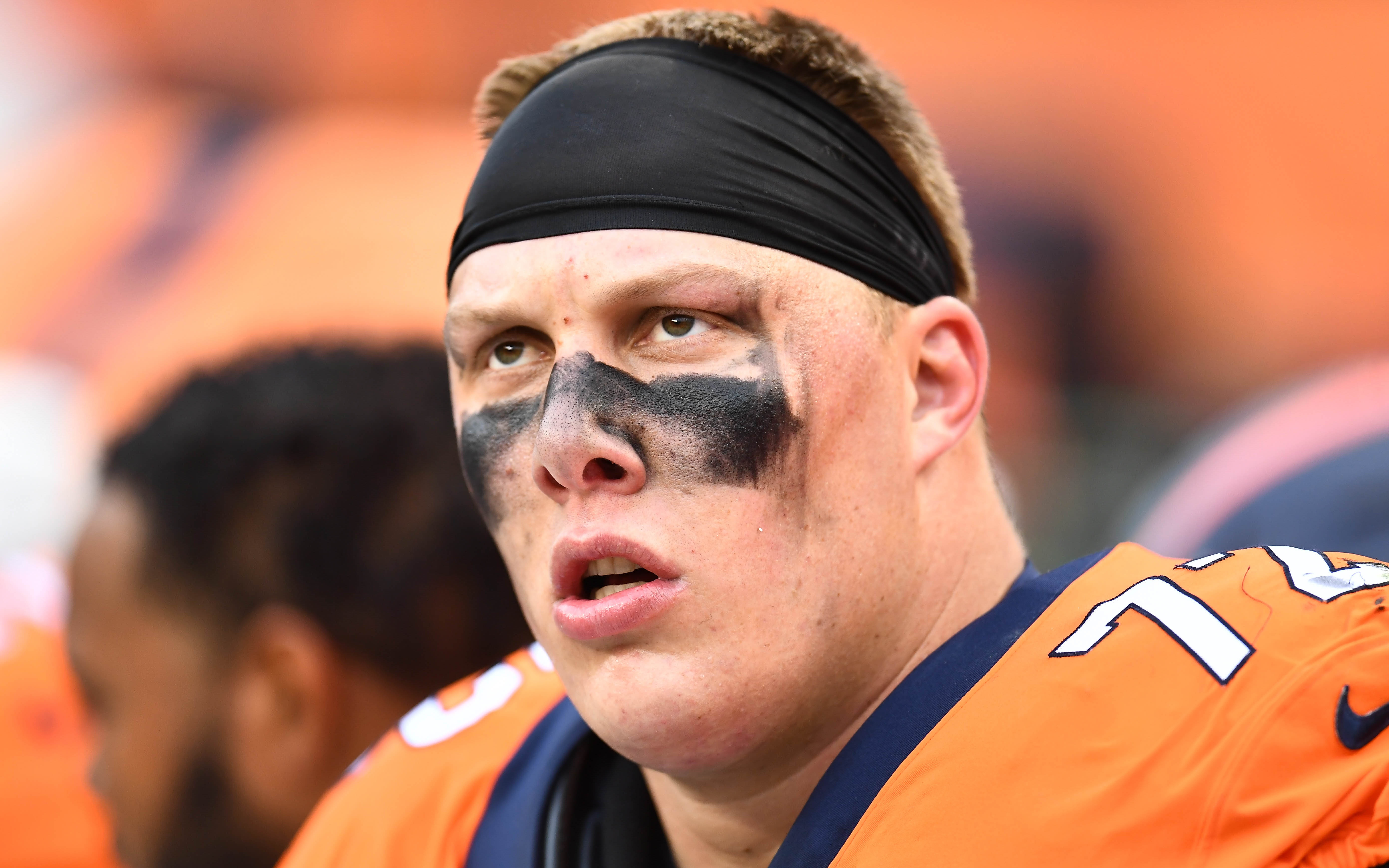 Garett Bolles was decent as a rookie in 2017, but the Denver Broncos didn't take him at No. 22 overall to be middle-of-the-road.
2018 is an important year for Bolles, the Broncos starting left tackle, as he looks to improve both in pass and run-blocking. Pro Football Focus graded him out at a 72.9, the 29th-best tackle in the league last year and he allowed 8.5 sacks and was called for 12 penalties. Simply, clean, consistent play is needed from arguably the most important position on the offensive line.
So, how can Bolles improve? Starting left guard Ronald Leary says he can — and has been — working on his communication.
"One of the things that was really lacking last year with Bolles was just communication," Leary said Tuesday. "I think that's something I can really help with a lot just because I've played the game so long and there aren't too many looks that I haven't seen yet. So just being able to communicate with him, I'm glad that I'm finally out here so we can get more and more on the same page and get ready for Week 1."
It sounds like, as a rookie, Bolles was surprised by a few looks thrown at him. It happens, but with Leary lined up next to him, the second-year tackle has a chance to become a star.
"But he's making improvement, he listens," Leary continued. "He's listening a lot more this year than he was last year and that's a big improvement for him."
For professional football players, walking the line of confident/cocky is always difficult. But, the sooner they realize they need to lean on the tutelage of the veterans, the quicker they can improve.
Bolles seems to be grasping this at a perfect, yet key, time in his career.
Without a doubt, Denver must play better up front if they want to finally have a scary offense again. Case Keenum seems solid in training camp, but if the offensive line can't protect him, he won't be able to complete passes.
Good teams are built from the line of scrimmage out, and the Broncos' biggest question marks are on that O-line. Hopefully for Broncos fans, as Leary says, Bolles will be able to improve by listening to the elder statesman of the unit in Leary.