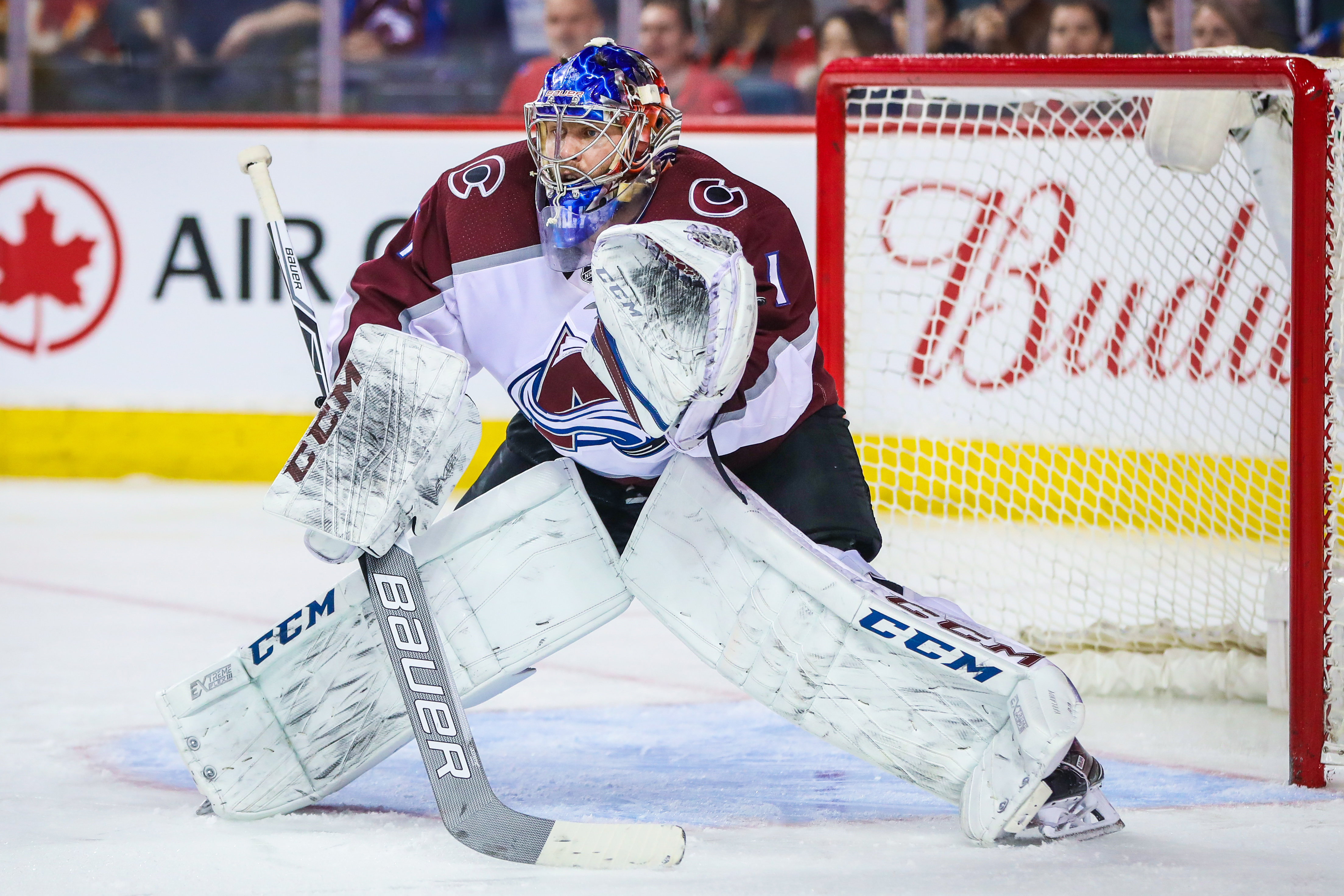 The NHL announced on Monday that Semyon Varlamov has been named one of the league's 'Three Stars' of the Week.
Varlamov's solid play between the pipes has been a big reason the Avs have climbed back to within a single point of the final playoff spot in the Western Conference. The 30-year-old goaltender went 3-0 with a 2.34 goals-against average and posted .964 save percentage last week, while helping guide the Avs to a four-game winning streak.
Over his last three starts, Varlamov recorded the fifth 40-save shutout of his career in a 3-0 victory over the Las Vegas Golden Knights on Feb. 18. Varlamov then followed it up with 26 saves in a 7-1 beatdown of the Winnipeg Jets on Feb. 20. Most recently, 'Varly' capped the week with 41 saves in Colorado's 5-3 win over the Chicago Blackhawks on Feb. 22.
In 41 total games this season, Varlamov has a record of 17-15-8 with a 2.79 goals-against average and .911 save percentage.