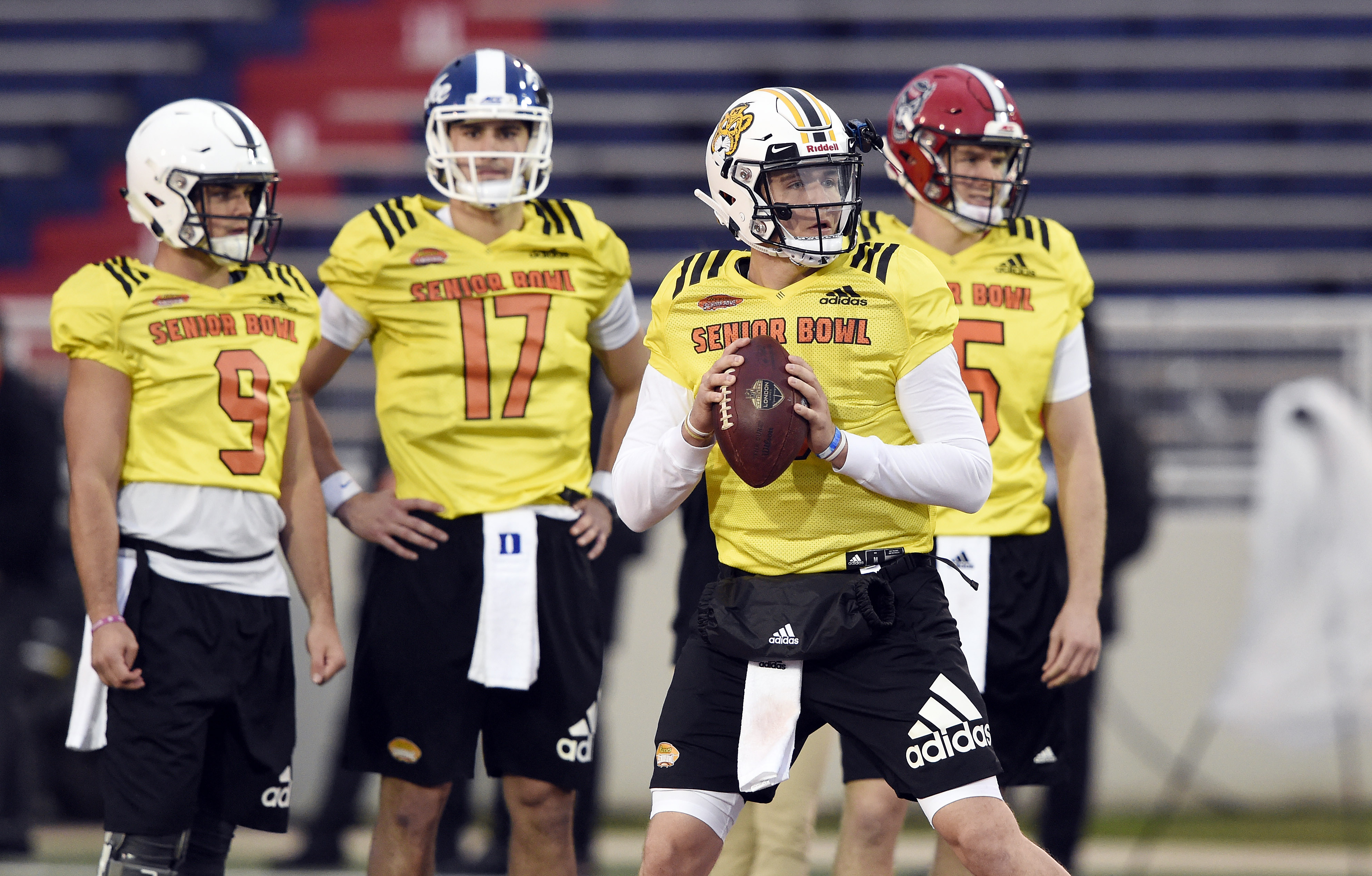 Prospects are getting the process started in hopes of becoming a pro football player and Denver's top men have their eye on several, particularly at the quarterback position at the Senior Bowl in Mobile, Alabama.
Breaking down the latest at the Senior Bowl is Broncos Blitz podcast host Ronnie Kohrt and special guest Benjamin Allbright, who calls into the show live from Mobile. Allbright says Drew Lock — quarterback from Missouri — is coming on strong and Kohrt wonders if Bronco fans should be considering Lock-ing it in.
The guys also discuss who fits Denver best, who else has shined at Senior Bowl practices and what Denver might need to do in the event of a trade up to get a quarterback.
Click here to listen to the full Broncos Blitz podcast with Ronnie Kohrt.
You can follow Ronnie Kohrt on Twitter for more news regarding the Broncos by clicking here and catch up on latest conversations about the Broncos, or listen to the podcast below.
Click here to listen to past episodes of the Broncos Blitz podcast and access the Broncos Blitz archived vault.