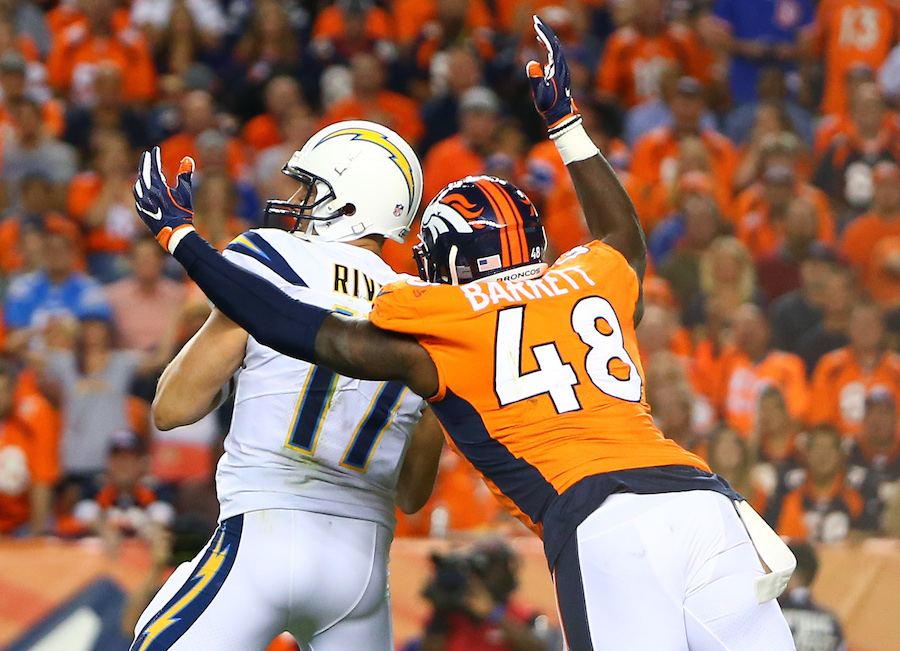 Now in his fifth season with the Broncos, linebacker Shaquil Barrett finds himself in a familiar role: a situational pass-rusher and backup linebacker. Calling Barrett a backup does him a disservice, however; the speedy, disruptive Barrett would likely start on nearly two dozen teams in the NFL.
Pro Football Focus specializes in qualifying what's seen win the field, and they've named Barrett the league's best 'secret superstar' on defense, noting, "After flashing for Denver in the 2014 preseason, Barrett was stashed on their practice squad before forcing his way onto the team proper in 2015 with a 17-pressure preseason. Since then, he's been superb with the only surprise being his excellent play doesn't get more notice. Obviously, part of that is being on the same team and playing the same position as a certain Von Miller, but when you couple last season's 43 pressures with his always-solid run defense (overall 82.7 grade) you get a guy who is more likely than not to become a household name going forward."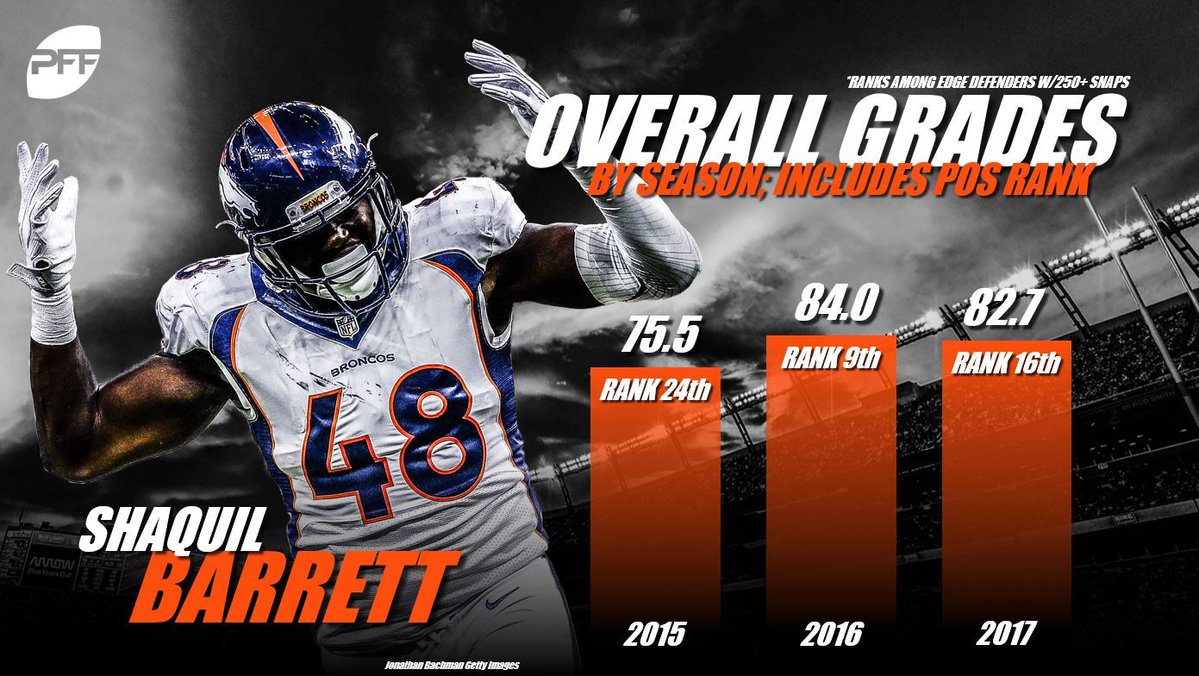 The Broncos re-signed Barrett, then a restricted free agent, to a one-year contract in March. That deal pays Barrett $2.9 million this season – his final before reaching unrestricted free agency, where it's possible that the soon-to-be 26-year-old will receive lucrative new deal, either with the Broncos or somewhere else.
Barrett is blocked from a starter's role by Von Miller and 2018 first-round draft pick Bradley Chubb, both long-term solutions at their positions for the Broncos. Both Barrett and fellow backup outside linebacker Shane Ray will be unrestricted free agents after the season, making it highly unlikely that both will be retained.
In 48 career games for the Broncos, 15 of them starts, Barrett's collected 11 sacks, forced seven fumbles and recovered three.