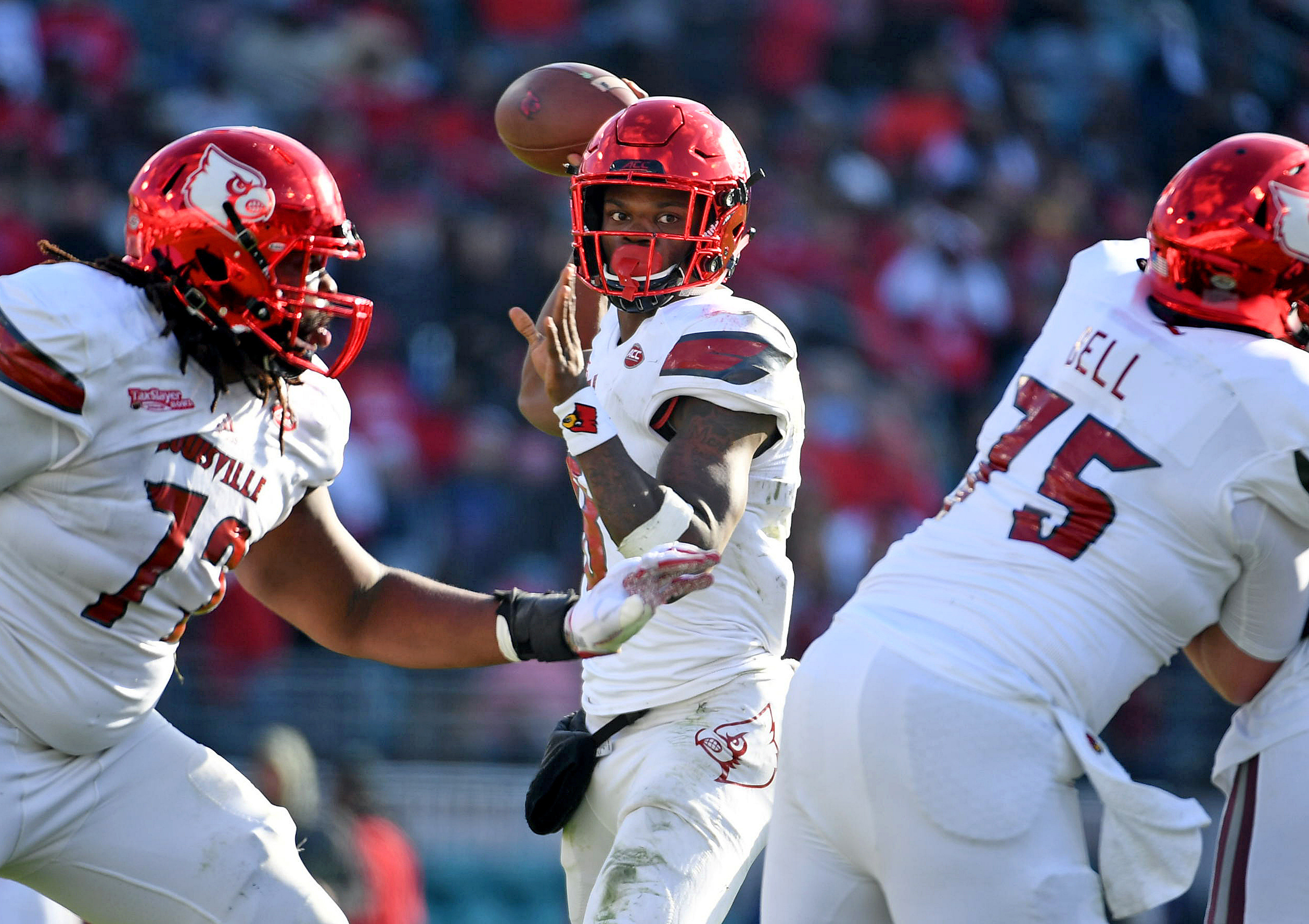 The 2018 season has come to an end for the Broncos and they find themselves in the same place they did last year, searching for a quarterback.
A year ago, the Broncos targeted Kirk Cousins to be the answer, but Cousins opted to sign with the Vikings instead. This forced general manager John Elway to settle for his backup plan, journeyman quarterback Case Keenum.
Keenum had a solid, yet somewhat disappointing, debut season in the Mile High City. According to Pro Football Focus' grades, Keenum had the third-best season of his career, trailing behind his career year in 2017, and just 0.4 points behind his first season with the Rams. Keenum threw for the most yards, touchdowns, and had the second-best completion percentage of his career, though he also threw the most interceptions of a single season.
Despite interceptions remaining a problem for the Broncos at quarterback, Keenum was still an upgrade on the other quarterbacks Denver has had since the end of the Peyton Manning Era. During quarterback Trevor Siemian's final season in Denver, he earned a grade of just 53.0 on the season. Keenum had a grade below 53.0 in just three games this season, Week 3 at Baltimore, Week 5 at New York, and Week 15 against the Browns, who rank third, 21st, and 12th in Football Outsiders' defensive DVOA.
Siemian, on the other hand, had a grade better than Keenum's season grade of 69.5 in just three games during his last season as the Broncos' starter. Those games came in Week 1 versus the Chargers, Week 4 versus the Raiders, and Week 14 versus the Jets, whose defenses ranked 12th, 29th, and 18th respectively in defensive DVOA.
So, Keenum was an upgrade, but would the Broncos have been able to see January football this season if they found a more substantial upgrade in the draft?
It's certainly possible. Focusing primarily on the three rookie quarterbacks — Josh Allen, Josh Rosen, and Lamar Jackson — who were still on the board with the Broncos first pick, it's murky whether one of them would have been better.
In fact, it would've been hard for the Broncos to have more success with Josh Allen as their quarterback in 2018. Allen has the highest ceiling out of his peers but needs the most work as well. It's impossible to tell whether or not Allen will eventually surpass Keenum in terms of play, but the signs are promising, even with his slow career beginnings.
Out of Allen's 12 starts, he earned a grade better than Keenum's on the season (69.5), in five of them. This comes despite his passing grade on the season (58.0) being far worse than Keenum's (66.5), and his completion percentage (52.8) ranked 33rd out of the 33 starting quarterbacks that qualified.
Josh Allen keeps a high grade because of his freakish athleticism. This season, Allen rushed for 631 yards and eight scores. He also became the first quarterback since Billy Kilmer in 1961 to rush for over 90 yards in consecutive games. And then, the next week he rushed for 101 yards, bringing his total over the three games to 335. So good, he broke Michael Vick's record for the most rushing yards ever by a quarterback through a three-game span.
Though Allen would've made the Broncos offense much more exciting and fun to watch, it is hard to argue that the Broncos would have a better record with him under center. He is an incredible runner, but his passing leaves much to be desired, and Denver only reached a 6-10 record thanks to Keenum's four game-winning drives.
Cardinals rookie quarterback Josh Rosen has even less of a case in terms of being better than Case. Out of the five first-round rookie quarterbacks, Rosen was easily the least impressive. To be fair, it is hard to know how much of that falls on Rosen, and how much falls on the one-and-done Steve Wilkes coaching staff and the worst roster talent in the league.
Josh Rosen's season grade is 49.1, 20.4 points lower than Keenum's. His completion percentage of 55.2 is ranked 32nd out of 33 qualifying quarterbacks. Only three quarterbacks to receive a start this season threw for fewer yards per game than Rosen, Blaine Gabbert, Jeff Driskel, and fellow rookie Lamar Jackson. Unlike Josh Allen or Lamar Jackson though, Rosen can't rely on his legs to make up for it.
Lamar Jackson is the only rookie quarterback who was on the board for the Broncos who has a solid argument for winning more games as a starter than Keenum. Can you imagine trying to stop a Lamar Jackson/Phillip Lindsay read option? I'm not sure if there is a linebacking core fast enough to.
We have yet to see if Jackson's high usage in the running game is sustainable over the course of an entire NFL season, but through seven games he is 6-1. The lone loss came on the road to the Chiefs in overtime.
Yes, much of that is thanks to Baltimore's stout defense which ranked third in Football Outsiders' defensive DVOA, and fourth in WEI defense. Denver could have had similar success though, as their defense ranks fifth in both metrics, and arguably would be even higher with a running quarterback like Lamar Jackson to keep opposing offenses off the field.
What can the Broncos learn from this?
For starters, that they should find a quarterback in the draft rather than free agency. Yes, Keenum outperformed the rookies, for the most part this season. But all of them, including Rosen, showed the potential to be much better than Keenum ever was, or will be.
The Broncos should also keep this in mind during their coaching search. What did Josh Rosen have? Old, out-dated offensive concepts drawn up by a stubborn coaching staff. What did Josh Allen and Lamar Jackson have? Forward-thinking offensive minds that were willing to adopt college concepts and scheme to their quarterback's strengths.
Last year, the Broncos chose free agency. Which path will they choose this time around?