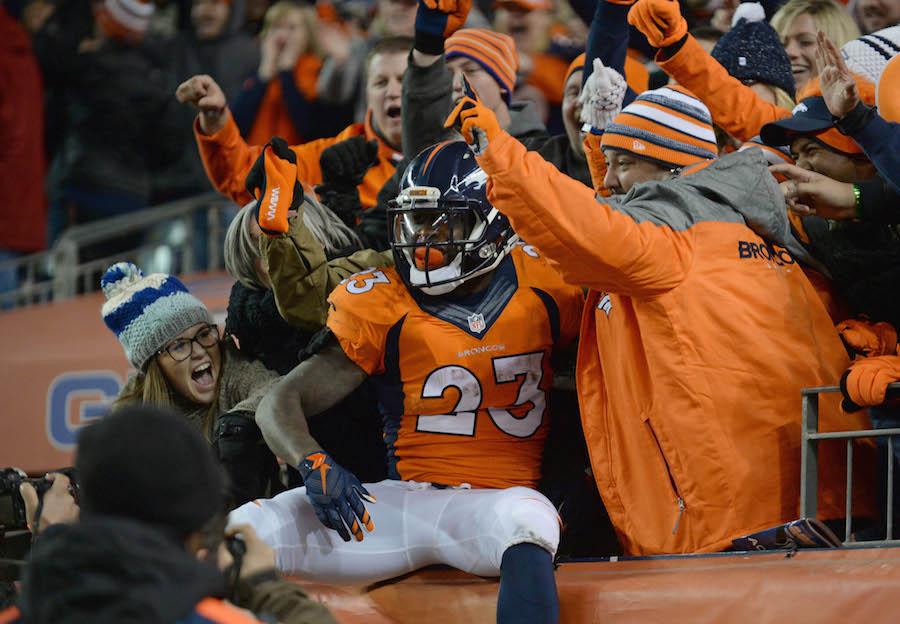 A Great Win was Almost a Blowout
With a 27-20 win over the San Diego Chargers in Week 17, the Denver Broncos clinched the AFC West and secured the No. 1 seed in the AFC, ensuring the road to Super Bowl 50 will go through Denver.
The win, like so many for the Broncos, was a nail-biter. For the ninth time in 12 wins, Denver walked away the victor by only a single score. The 2015 Broncos seemed always a dropped pass or a turnover (or five, in the case of the San Diego game) away from turning a tense victory into a laugher.
With the No. 1 defense in the NFL, but with an offense that struggled all season to find and keep rhythm, the Broncos were almost a dominating team. Sunday was much of the same, as they escaped the Chargers via a back-and-forth second-half that saw them ultimately pull away for a seven-point win thanks to a key takeaway by the defense in the fourth quarter.
The Broncos almost dominated the Chargers on the scoreboard in the same way they dominated the statistics thanks to some great performances and some almost great performances. We examine them in this week's "Studs & Duds."