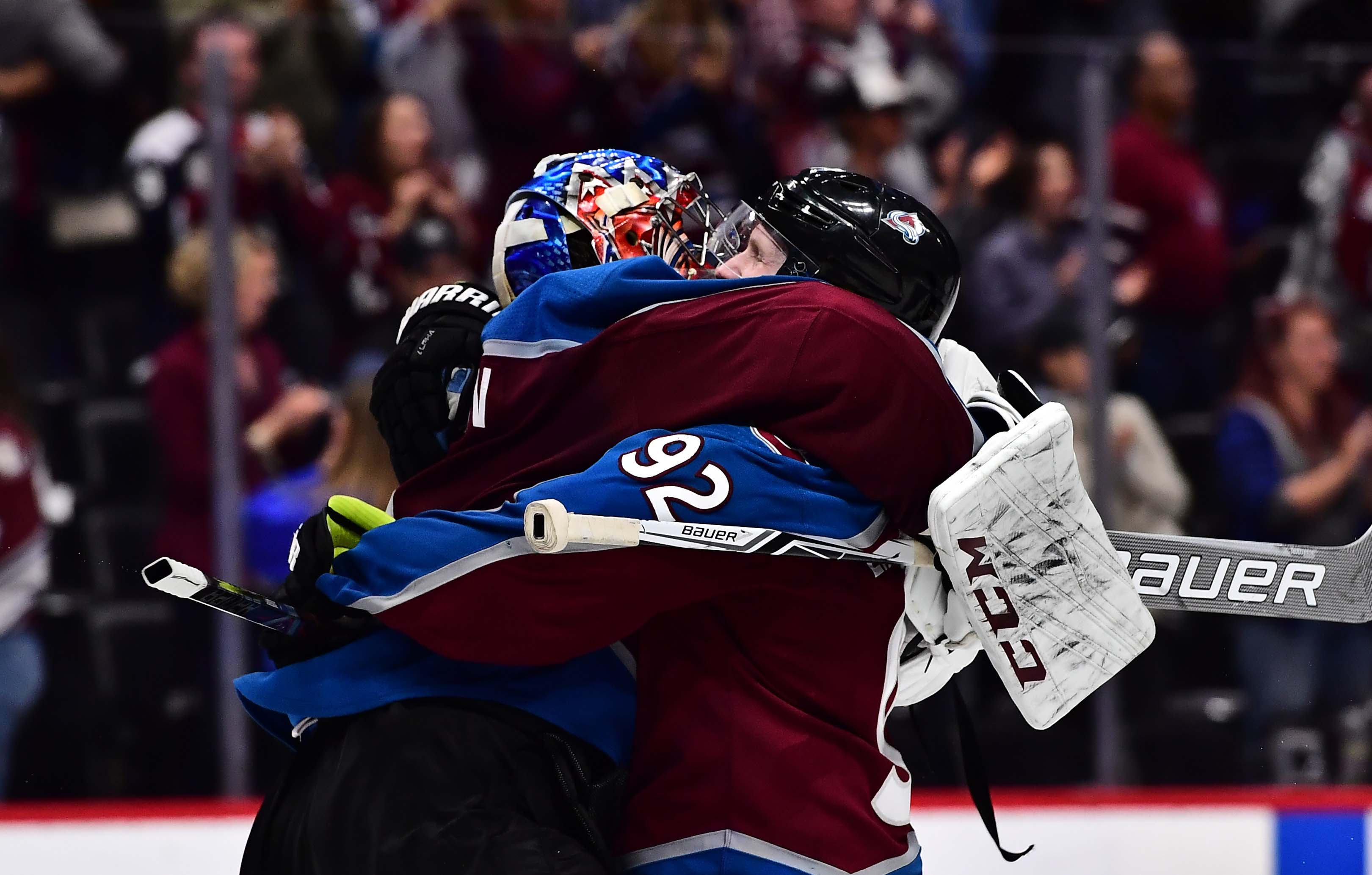 In desperate need of a win at home, the Colorado Avalanche came out on fire and never let up, shutting out the Vegas Golden Knights, 3-0.
What did we learn from this game?
Tyson Jost looked as good as he ever has in an Avs uniform. The effort he gave on the forecheck during the game-opening goal was the type of play many Avs fans expected to see more of when he was drafted 10th overall in 2016. He continued that effort all evening, and the Avs controlled 63 percent of the shot attempts with him on the ice. He was helped by a new linemate in Gabriel Landeskog, who makes everyone around him better.
Semyon Varlamov is starting to find his rhythm in net, as he posted a 40-save shutout in this one. A lot of those shots seemed to come from a distance, and his best work was probably in the second period when Las Vegas was firing the puck at will. If the Avs get even average goaltending down the stretch, they can make it into the playoffs.
Jared Bednar completely blew up the lines tonight, separating everyone from the top line and spreading them out evenly over the top three lines. It would be surprising if the changes lasted for the rest of the year, but the Avs need anything they can get right now to produce some wins.
Andrew Agozzino, the 28-year old AHL veteran who is currently fourth in the league in scoring, got his first callup of the year yesterday and wasted no time helping the team. Agozzino scored his first NHL goal in the contest and then later added an assist in the third period. It's always nice to see veterans who have put in the work get rewarded and Agozzino, at least for one night, gave the Avs a boost.
Somehow this team is only one point out of a playoff spot after tonight. It feels impossible given how they have played since the start of December, but it really wouldn't take a lot for this team to get in. Colorado certainly has the talent to do it, and if they put in the effort like they did this evening, they should keep winning.
The Avs welcome the Winnipeg Jets to the Pepsi Center next on Wednesday evening. The game starts at 6:30 PM MST.