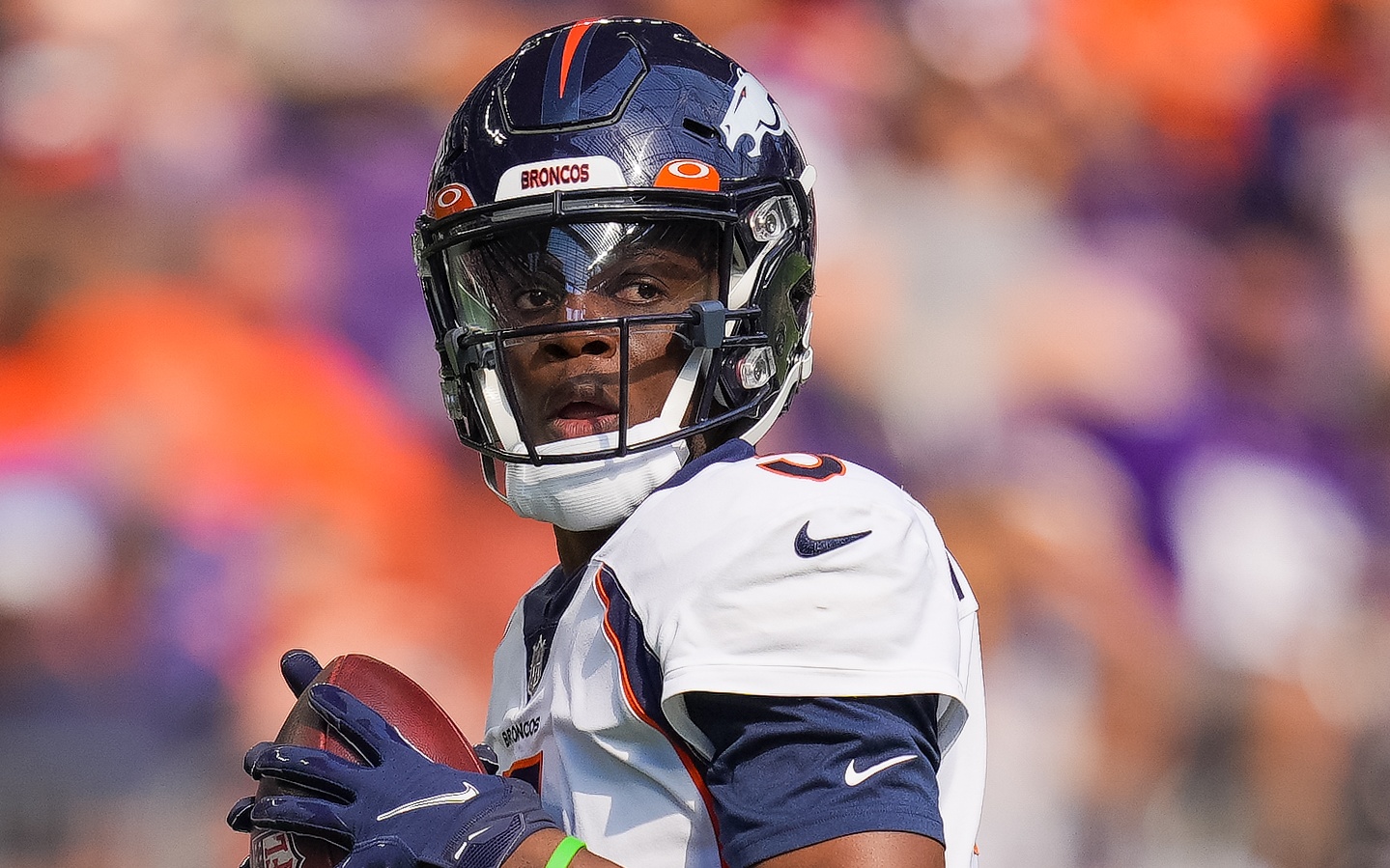 After another sizable win on Sunday against the New York Jets, Denver Broncos quarterback Teddy Bridgewater acknowledged that his team still has some challenges that they need to address.
When asked after the game what those improvements might include, Bridgewater said, "You know, it's early to tell with today's game, but of course I think we left some points on the board on the field in the red zone."
The offense has in no way been stagnant for the Denver Broncos in the last three outings, however against three now 0-3 teams it is clear they would have liked to have fulfilled some greater level of efficiency on the offensive side of the ball.
According to teamrankings.com, the Denver Broncos are scoring touchdowns in the red zone at only a 42.86% clip, putting them in 25th place in the league and tied with the likes of Chicago, Dallas, and Pittsburgh. This statistic could mean trouble for Denver in the long run, when they begin to play the more competitive teams on their upcoming schedule.
Coach Vic Fangio was also asked about the continued woes in the red zone and when asked about it replied, "Yeah, that's concerning, and it's frustrating. It pisses you off when it happens, but we've been much better in the red zone this year overall. Obviously today we had to settle for the field goal the one time and then we fumbled one time, but I feel a lot better about our red zone offense."
Javonte Williams, says he will remember the fumble as much – if not more – than his first professional touchdown pic.twitter.com/L2pIta4Eco

— Dave Althouse (@davealthouse) September 26, 2021
In totality, The Broncos an undefeated team who has beaten the opposition that has been put in front of them. Is this issue something that should be addressed? Yes. Nonetheless, it is not so problematic that anyone should be panicking.
This offense is extremely young and is still learning how to play winning football. The NFL is a week-after-week treacherous gauntlet that nobody navigates through unscathed. Even the most seasoned teams must battle around the clock to maintain relevancy.
If anything, Bridgewater's awareness and willingness to bring up his red zone efficiency should be viewed as an enormous positive. It is an aspect of leadership that this offense was lacking with Drew Lock at the helm. No disrespect to Lock, but Bridgewater has galvanized this Broncos locker room substantially more than we have seen since Payton Manning was wearing orange and blue.
And don't forget, Denver has had devastatingly dominant defensive displays in the three games played thus far, allowing the offense some leeway in the amount of time it is taking them to find their groove.
With the Baltimore Ravens coming to town next week, it will be fascinating to see what Denver attempts to increase their touchdown scoring efficiency. They will be missing some key offensive members to injury, so it will be up to Bridgewater and company to adapt on the fly and trust the pieces in place. It will be a heavy task, but Teddy has proven he has broad shoulders.