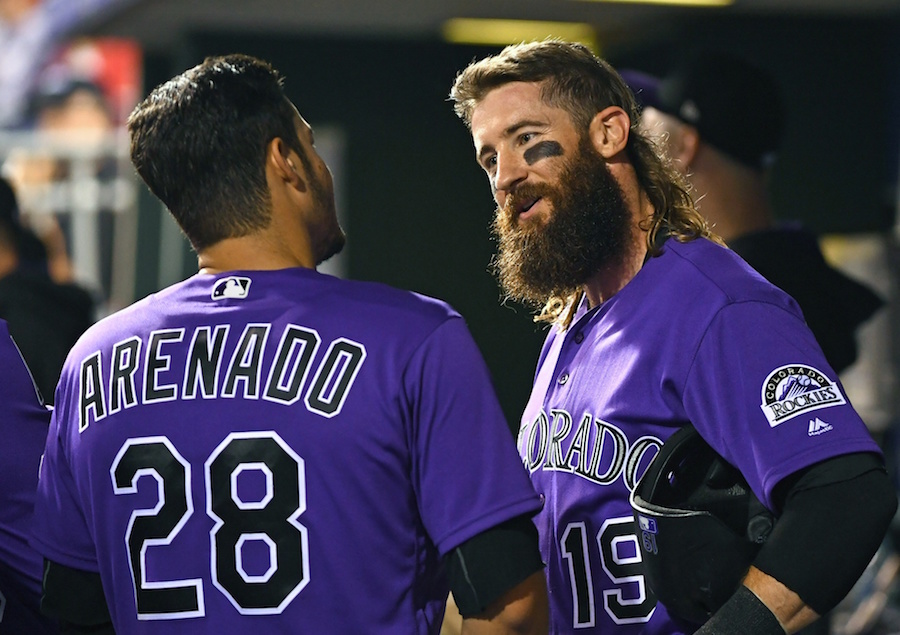 The Colorado Rockies dropped the final game of their season-long 10-game road trip, missing out on a chance to match an all-time franchise wins mark for a trip of that length. Still, the trip was a resounding success across the board. Not only did Colorado win all three series, they put up some impressive numbers that bode well for the weeks ahead.
In honor of their 10 games in 10 days, we offer up 10 key stats that should have you excited as the Rockies return home to Coors Field.
7-3
Wins and losses. When all 162 games are done being played, that's the only thing that truly matters. And so by winning seven of the 10 games on this lengthy trip, the Rockies took a major step forward in establishing themselves as legitimate contenders in the National League West.
It's only the third time in franchise history that Colorado has finished 7-3 or better on a road trip of 10 or more games. In 2009 they went 8-3 on an 11-game trip to open the month of June, and in 1997 they went 7-3 over 10 games in September. In both seasons they finished above .500 and in '09 they went to the playoffs. That bodes well for the 2017 squad who was an extra-innings bloop single away from taking eight of 10 games over the past 10 days.