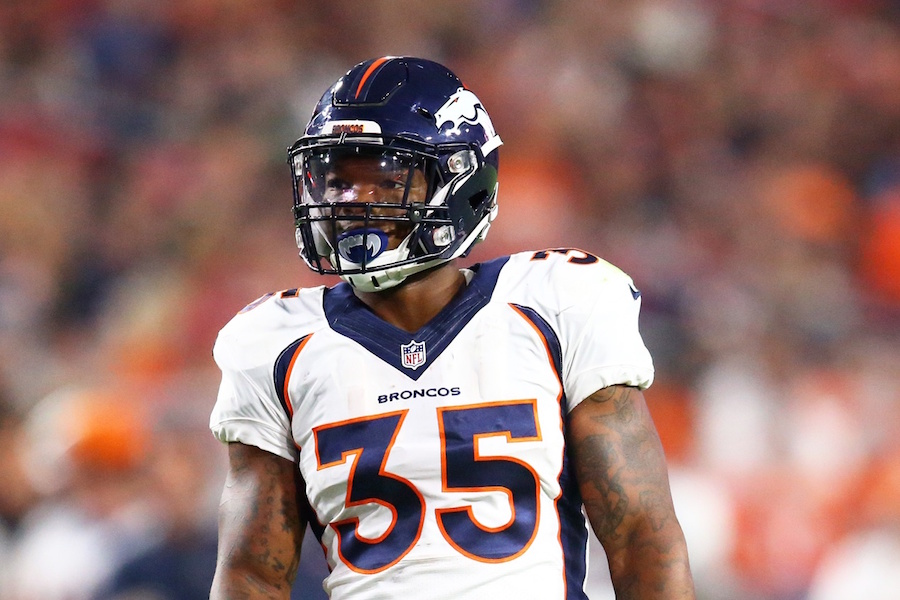 The Broncos showed positive signs of production within their offensive unit last weekend. Trevor Siemian showed off his arm, connecting with his receivers for three touchdowns and no interceptions, but the reason the pass game was so successful was partly due to the run game.
"It should be like that all of the time," running back Kapri Bibbs told Eric Goodman and Les Shapiro of Afternoon Drive on Mile High Sports AM 1340 | FM 104.7. "The stats prove for themselves. When we run the ball effectively and run it a numerous amount of times, our running percentages are through the roof. We ran the ball 20-plus times and the result was there. Our offense was way more productive."
Running the ball effectively and on a regular basis will open up the opportunity for the passing game. The defense will come up to stop the run and leave one-on-one coverage to the receivers. With guys like Emmanuel Sanders and Demaryius Thomas catching passes, the quarterback's job becomes much easier.
"We left our receivers out there on the corner without a safety over the top because you can't play two-high safeties all the time when you are running the ball effectively," Bibbs said. "As long as we keep running the ball effectively, it's going to change a lot of things for this whole team."
With Siemian's foot sprain, Paxton Lynch will be getting another shot at starting on Sunday against Jacksonville. Siemian and Lynch's teammates aren't too worried about who starts since they have faith in both. But is Lynch ready?
"He's always ready. You can see it in his eye; he is confident," Bibbs said. "I like him a lot, and I know it's only a matter of time before his chance to get an opportunity. If Trevor isn't ready to go, I would throw all my chips in for Paxton."
To hear the entire interview with Kapri Bibbs, click the podcast below…
Catch Afternoon Drive with Goodman and Shapiro Monday-Friday from 4p-6p on Mile High Sports AM 1340 | FM 104.7 or stream live any time for the best local coverage of Colorado sports from Denver's biggest sports talk lineup.