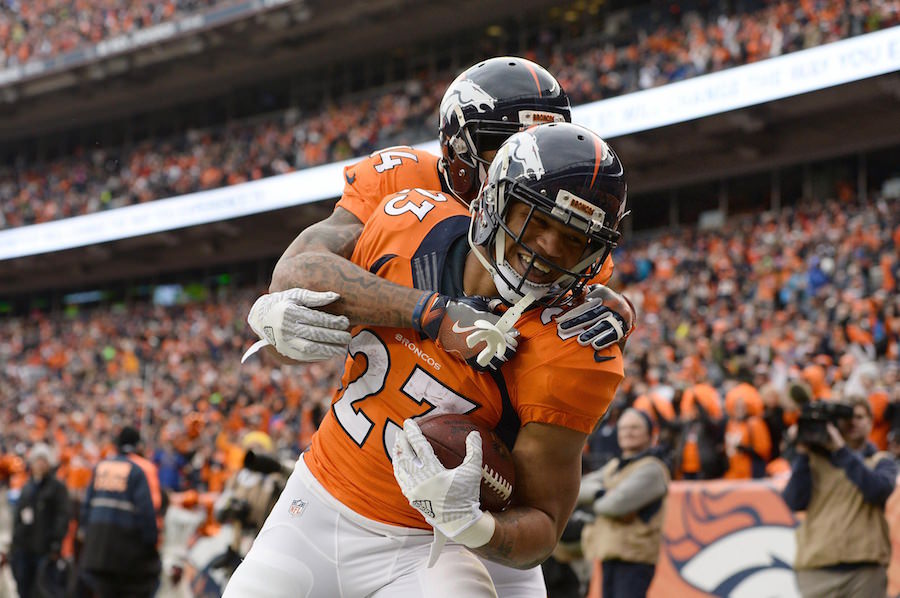 The plan wasn't for Devontae Booker to be Denver's leading rusher in 2016. A meniscus injury to C.J. Anderson pressed booker into increased service. The plan for 2017 was for Booker to be part of a three-headed rushing attack featuring Anderson, himself and Jamaal Charles. That plan has changed, at least for the next six to eight weeks.
Booker will start training camp on the sidelines after it was revealed on Wednesday that he suffered a hairline fracture. Booker battled a wrist injury during the team's OTAs. He will undergo surgery on Friday. He would be eligible to return by Week 1, if healthy. Head Coach Vance Joseph said Thursday ahead of the first practice of training camp that they hope to have Booker back by the opener on Sept. 11 against the Chargers.
Booker, a fourth-round pick in 2016 out of Utah, rushed for 612 yards and four touchdowns on 174 carries. He added 265 yards on 31 receptions, finding the end zone once.