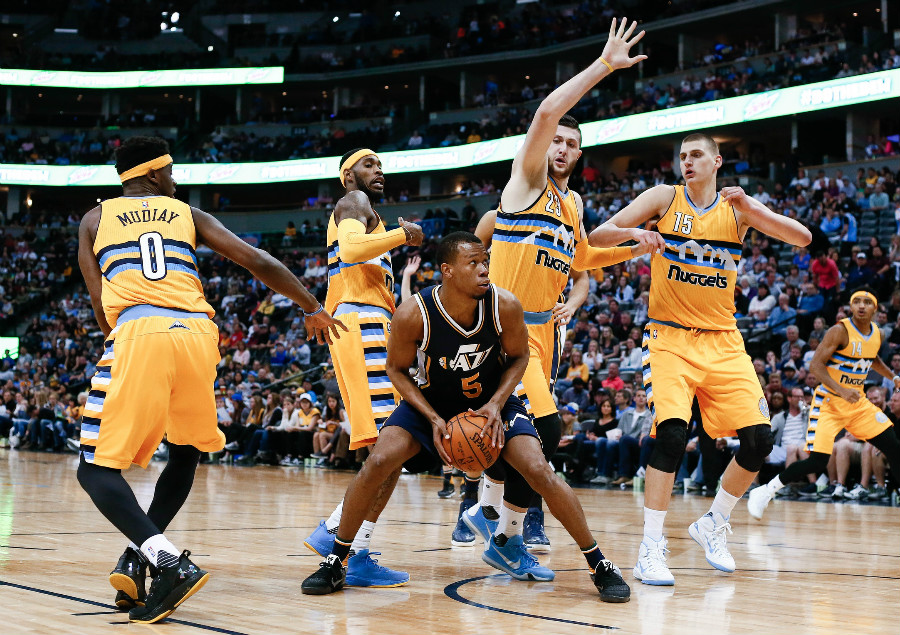 The Denver Nuggets got embarrassed in the team's home finale Sunday afternoon, and the squad's twin tower lineup faltered in the duo's second start together.
In their first, the power combo of Jusuf Nurkic and Nikola Jokic performed exceptionally well, putting up 29 points and grabbing 24 boards.
"I loved it, it was a real good look." Malone said following their first start. "They are both very skilled, they can both play away from the basket, with their back to the basket, very good passers. They make everyone around them better. I was really encouraged in what I saw."
Unfortunately, the duo was unable to follow up with another solid performance, showing the limitations of the all-big lineup.
After looking strong in Friday's performance against the Spurs, posting a plus/minus of 17 and a net-rating of 27.7 while on the court together, the two finished with a plus/minus of -12 and a net rating of -32.6.
And while, like on Friday, this is a limited sample size. It is illuminating.
"I think tonight showed that that big lineup is probably not something we can live with for extensive minutes," Malone said.
Nurkic and Jokic can compete together offensively; Jokic's range makes that possible. It's defensively where there are major question marks, and last night we saw why.
Every single one of the Jazz starters was in double digits, with their forwards and big men leading the way — 38 points and 20 rebounds to the Jazz's starting big men.
Going forward, it's hard to know how much we'll see this lineup again. Malone is likely to break it out on Wednesday in the Nuggets' season finale versus the Trail Blazers — for experimentation, at least — but they'd have to see an awful lot to feel confident going into the 2016-17 season with the "Twin Tower" lineup acting as a centerpiece of the franchise.
It's a genuinely interesting idea. While the whole league zigs (small ball), the Nuggets could zag (huge ball). But it all hinges on their ability to guard and switch onto the more-athletic bigs and swing men in the NBA. If they can't do that, it doesn't matter how unique of a lineup it is; it won't work.