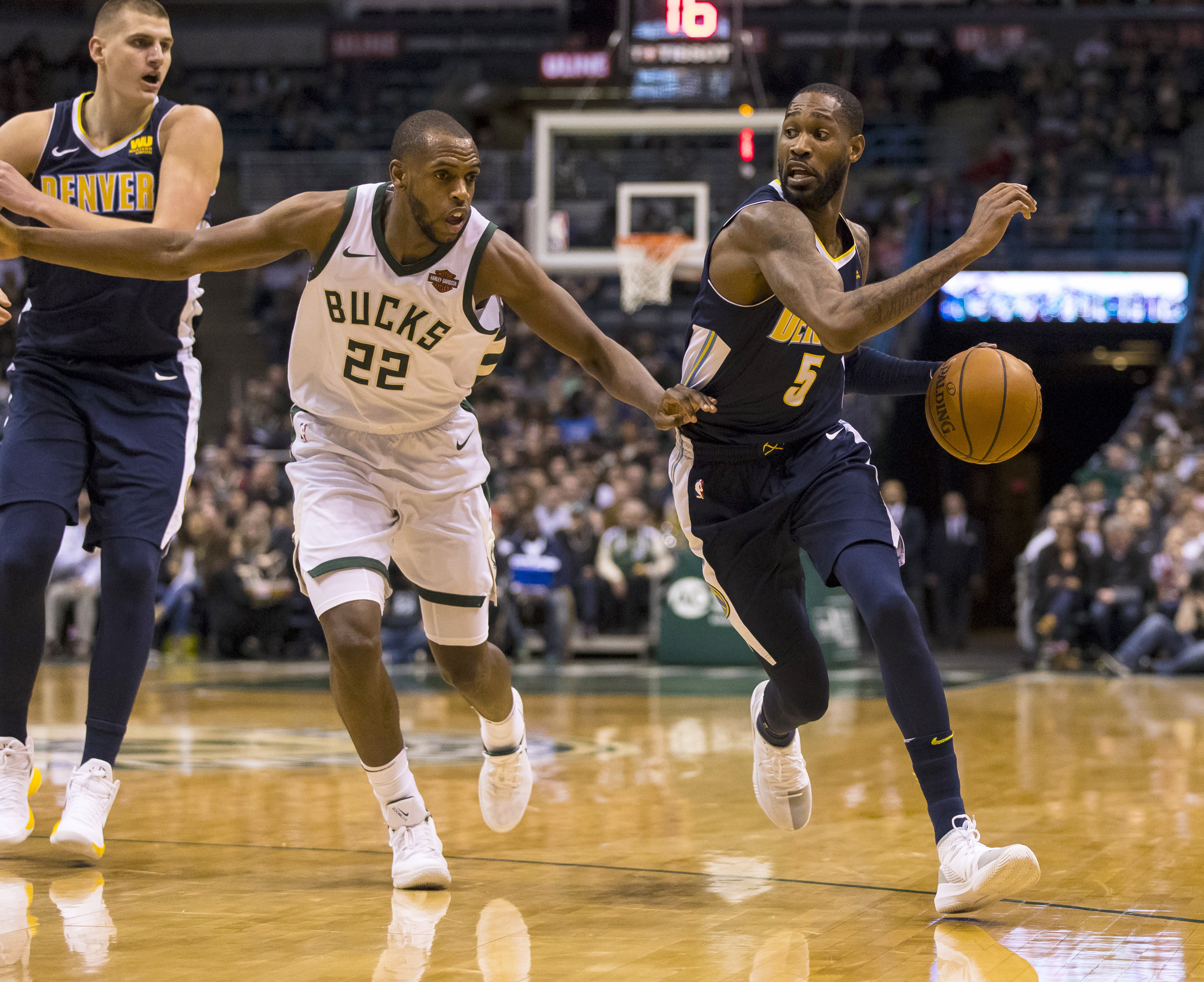 The opening four months of the NBA season has finally come to a conclusion after the Denver Nuggets played one of their most complete games of the season in a 134-123 win over the Milwaukee Bucks on Thursday night and find themselves in sixth placein the Western Conference. The pre-All-Star look of the Nuggets featured a couple of breakout performances, an interesting two-way contract dilemma, a notable trade and a critical injury that shaped the way that the team has functioned. But finally the All-Star break is here, and it will provide the team a chance to breathe, so let's take a look at a few of the things that have went well and a few things that weren't so well in the good, the bad and the ugly.
The Good — Home play and nationally televised games 
Denver has gone 7-3 in their last 10 games, which includes an epic win over Golden State and victories against San Antonio and the Bucks that sees Denver heading into the All-Star break six games over .500 in a very close Western Conference playoff race. While Houston and Golden State sit comfortably at the top, there are eight teams, including Denver, that are within four games of each other, setting up a great battle in the second half of the season. One of the things that have stood out for Denver, and is a reason that they are in the playoff race, is their impressive home record of 23-7 which is among the top teams in the league.  They have brought back the 'Mile High City' advantage; pushing the pace and playing significantly better at home, which has made it difficult for other teams to adjust. Another point of interest has been their emergence on the national scene. After barely missing the playoffs last year but being one of the league's most entertaining teams, the league started to take notice and show the Nuggets some national attention. Last year, the team only played two nationally televised games. This year, they have a total of nine (five on TNT, four on ESPN.) Not only have they kept the games they've played for the national audience entertaining, but they've excelled, with a 3-1 record thus far. Other teams and fans are starting to take notice that Denver is a team on the rise, and when you face off against them, it's going to be a hard-fought and most likely high-scoring affair where teams just hope that it's not inside of the walls of the Pepsi Center or isn't a game that's on national airwaves.
The Bad – Plenty of road games ahead
Injuries have definitely played its part in some of the struggles, but isn't enough to yield the results that have been seen as all teams go through injuries. While Denver has been strong at home, they haven't been the same team on the road. Their 23-7 home record is impressive but their 9-19 road record heading into the All-Star break is awful. With no real answer as to why their play isn't transferable, players on the team have heard their effort and execution on the road questioned. There is comfort in knowing that Denver will show up at home, but they are 2-6 in their last eight road games, with one of the wins coming against a Devin Booker-less Phoenix Suns team and the other on a career night for Nikola Jokic and an historic night from beyond the arc against Milwaukee. Finding consistency and getting back to playing the way they were earlier in the season away from the Pepsi Center has to be their main point of emphasis, especially with 13 games on the road after the All-Star break.  In the mighty Western Conference, with so many games decided by a slim margins, every win matters, especially if you can steal one on the road.
The Ugly – Defense still an issue  
If you take a look at where Denver was last year and where they are now, their offense isn't as potent. They went from a 110.0 offensive rating last year, good for fifth in all of the NBA to now 108.2, good for seventh. Their dip somehow has led to more wins at this exact same point last year, but their defense hasn't been of much help. Their defense ranks 27th in the NBA in defensive efficiency over their last 12 games — they've allowed 112.2 points per 100 possessions, "a number that will keep me up for a few nights," coach Michael Malone said after beating the Bucks on Thursday night. Defense was their Achilles' heel last year, as they were second to last in the league in defensive rating in the 2016-17 season, topping only the openly tanking Los Angeles Lakers. Needed progression and emphasis on that side of the ball can not only improve their overall play but would assure them of being a playoff team that could surprise another one in the first round of the playoffs. Getting back defensive-minded players like Mason Plumlee, who has been down with a calf strain, and also their $30 million man, Paul Millsap, who has been down for months as he received reconstructive surgery on his left wrist, will surely help on that end of the floor.