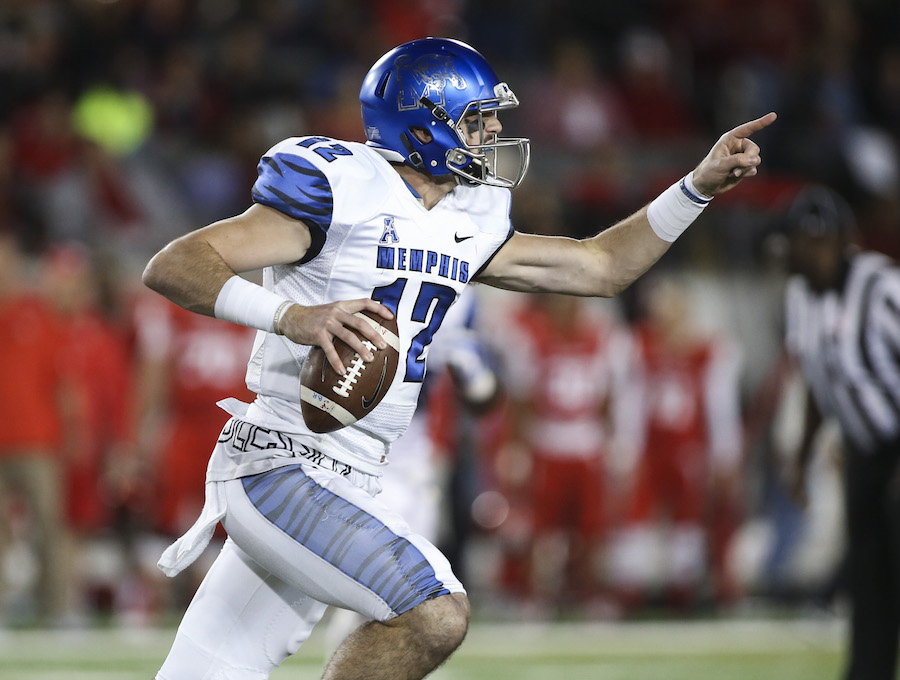 There are amusement parks, and then there is Disney World. There's thick crust pizza, and then there is Beau Jo's. There's Paxton Lynch, and then there's Peyton Manning.
When Brock Osweiler swooped out of Denver, many said it was because he was afraid of Manning's shadow — John Elway's too, for that matter. They said his legacy would always be tainted by what The Sheriff had accomplished before him. 
Osweiler has since come out and denied that his decision had anything to do with shadows or legacies.
"I have tremendous respect for both John Elway and Peyton Manning as people and as quarterbacks in the NFL, but I was not concerned one bit with playing in their shadow," Osweiler said in an interview with Sports Illustrated. "That didn't weigh into my decision whatsoever. Bottom line, I made my decision off where I felt like I could have the most success playing quarterback in the NFL and where I could go and win long term"
Whether or not he's telling the truth is irrelevant now, but the idea that the future quarterback of the Denver Broncos will play in the shadow of Manning remains.
We've all read a headline or two about the shoes Lynch will have to fill and the pressure he soon will be facing, but it's time to put that to bed. 
The starting quarterback position is not Lynch's for the taking. Head coach Gary Kubiak has said, point-blank, that Lynch will compete with Mark Sanchez and Trevor Siemian. Not only is Lynch not a lock to be the Week 1 starter, but it might be weeks, if not months, before we see No. 12 lined up under center on a Sunday.
What's important is that he's ready and willing to work for it.
"There have been a lot of great quarterbacks that have come through Denver, and a good one obviously last year with Peyton," Lynch said, via CBSDenver. "So I know there are a lot of shoes to fill, but I'm glad I'm on a team now, and I'm ready to go up there and get to work."
But the problem lies deeper than who is first on the depth chart. Comparisons between Manning and Lynch or Lynch and Elway are pointless. More importantly, they're potentially damaging.
It's unfair to Lynch, and it will affect the way we see each and every one of his accomplishments, no matter how big or small. 
In 1992, Gatorade released the commercial "Be Like Mike," sparking a generation of kids who wanted to be the next Michael Jordan. Twenty-four years later, there's still yet to be another Jordan. There's been a Kobe, a LeBron, a Curry, but no "Mike," and I'm sure Gatorade would say that was exactly the point.
The greats are great because they do what nobody else has or can. They become legends because their play on the field is legendary; they do the seemingly impossible and pave the way for future players to break new, different barriers. 
Elway is, well, Elway, and Manning, to me, is the greatest quarterback in the history of the NFL. Lynch is a rookie out of Memphis, who's still trying to catch his breath at OTA's and learn the playbook.
Yes, Denver traded up to get him and being a first-round pick brings with it a certain set of expectations, but no one can expect a man to become a legend overnight, and to project that long term is dicy, too. 
Elitch Gardens doesn't try to be Disney World, but Elitch Gardens is still a darn good amusement park. 
Lynch should not try to be Elway or Manning or Brett Favre or Joe Montana. He needs to be Paxton Lynch, and whatever that ends up being, so be it.