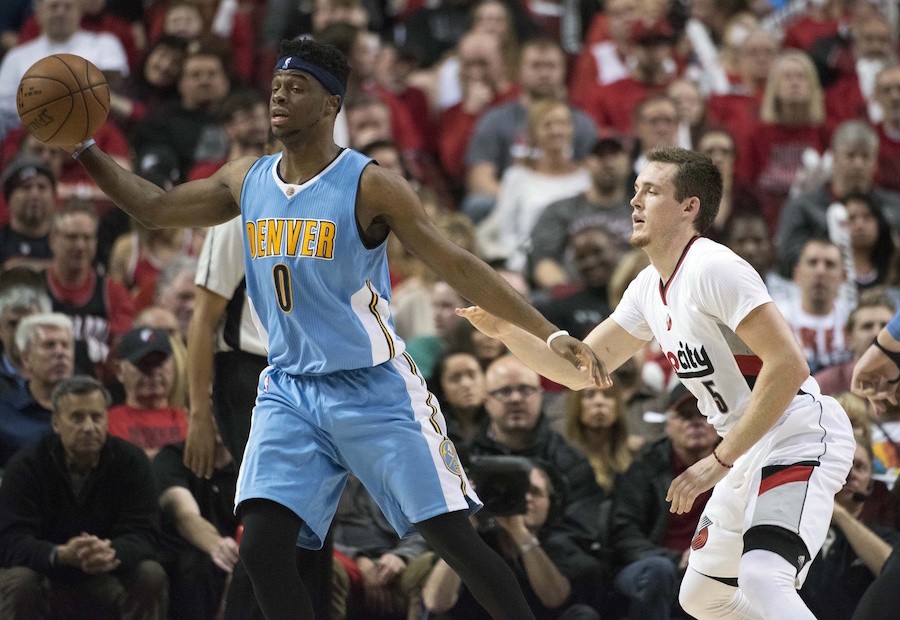 Denver Nuggets head coach Michael Malone made the decision to shelve Emmanuel Mudiay and Gary Harris after one game of Summer League. He had to know better competition was to come in Las Vegas for his promising young backcourt.
Today marks day number three of training camp for Team USA Basketball as it prepares for the 2016 Olympics. Mudiay and Harris won't compete for gold next month; that opportunity will have to wait. But they are hoping to add some value to their game as members of the 2016 USA Men's Select Team.
Headed by five-time NBA champion head coach Gregg Popovich, the Select squad competes during training with Team USA to simulate the high level of competition the main squad will face in Rio. Not only are Mudiay and Harris getting a boot camp from one of the best coaches in NBA history, they're applying his teaching against a roster of the best players in the United States.
The Suns bounced the Nuggets in the quarterfinals of the Las Vegas Summer League over the weekend sans the Nuggets' two best guards. The experience Mudiay and Harris will gain this week, however, far outweighs anything they could have gained chasing a meaningless summer tournament title.
LIVE on #Periscope: LIVE look at the 2016 #USAB Select Team practice!! https://t.co/MjrYT91MId

— USA Basketball (@usabasketball) July 18, 2016