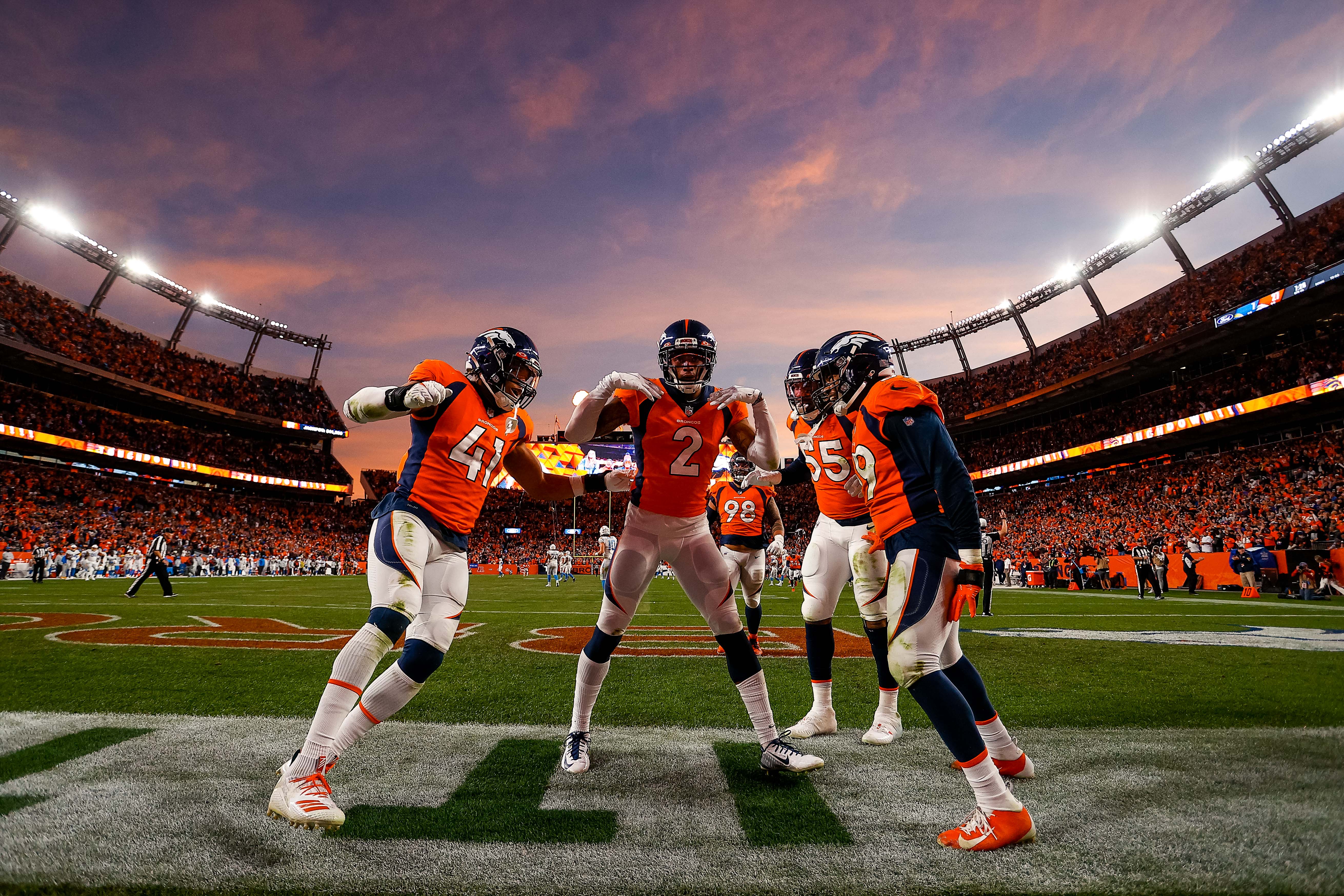 Many felt the Denver Broncos were thoroughly disrespected by the player-made top-100 list, as they only had two players make that iteration of the top 100, and both seemed to be ranked too low.
Now, ESPN is looking to rectify that error, with their own top-100 list.
ESPN has three Broncos in the top 100, with all of them being ranked higher than they were on the NFL's list.
Russell Wilson is ranked 13th overall, fourth among members of the AFC West and fifth among quarterbacks. He was ranked 61st overall on the NFL's list.
"Both Wilson and the Broncos see the offseason blockbuster move as a setup for a long-term affair, and Wilson's arrival puts the Broncos back into the playoff conversation," ESPN's Broncos beat writer, Jeff Legowld, wrote. "Denver has built a playbook that should fit Wilson, and he has playmakers at wide receiver and running back, so expectations are plenty high for his first year in Denver."
After being ranked as the 81st-best NFL player and 10th-best safety on NFL Network's list, Justin Simmons can take solace in the fact he's ranked 57th overall and third among safeties, trailing only Minkah Fitzpatrick and Derwin James Jr.
"He's a leader in the locker room and community, is reliable in run defense and a rare player in coverage," Legwold wrote of Simmons, who seems to be a master of all trades and skills. "He's a cornerstone of the current defense and, in his seventh season, he has had one of his best training camps."
Last is Patrick Surtain II, who wasn't even included in the NFL's rankings. Here, he is ranked as the ninth-best corner and 65th-best NFL player overall.
Seeing that type of performance from a rookie cornerback is unheard of, so the sky is the limit for Surtain, as he enters his second season with the Denver Broncos.
"There are plenty of personnel executives who would say this ranking, while Surtain's first appearance on the list, is too low," Legwold penned of the Broncos' youngest superstar. "He has length, speed, flexibility in his hips and rare footwork in coverage. Even in 2021, his rookie season, veteran quarterbacks didn't challenge him often because with all of his physical skills, his best attribute may be his composure in coverage."
Denver Broncos fans should have high hopes for every single member of this trio in 2022.