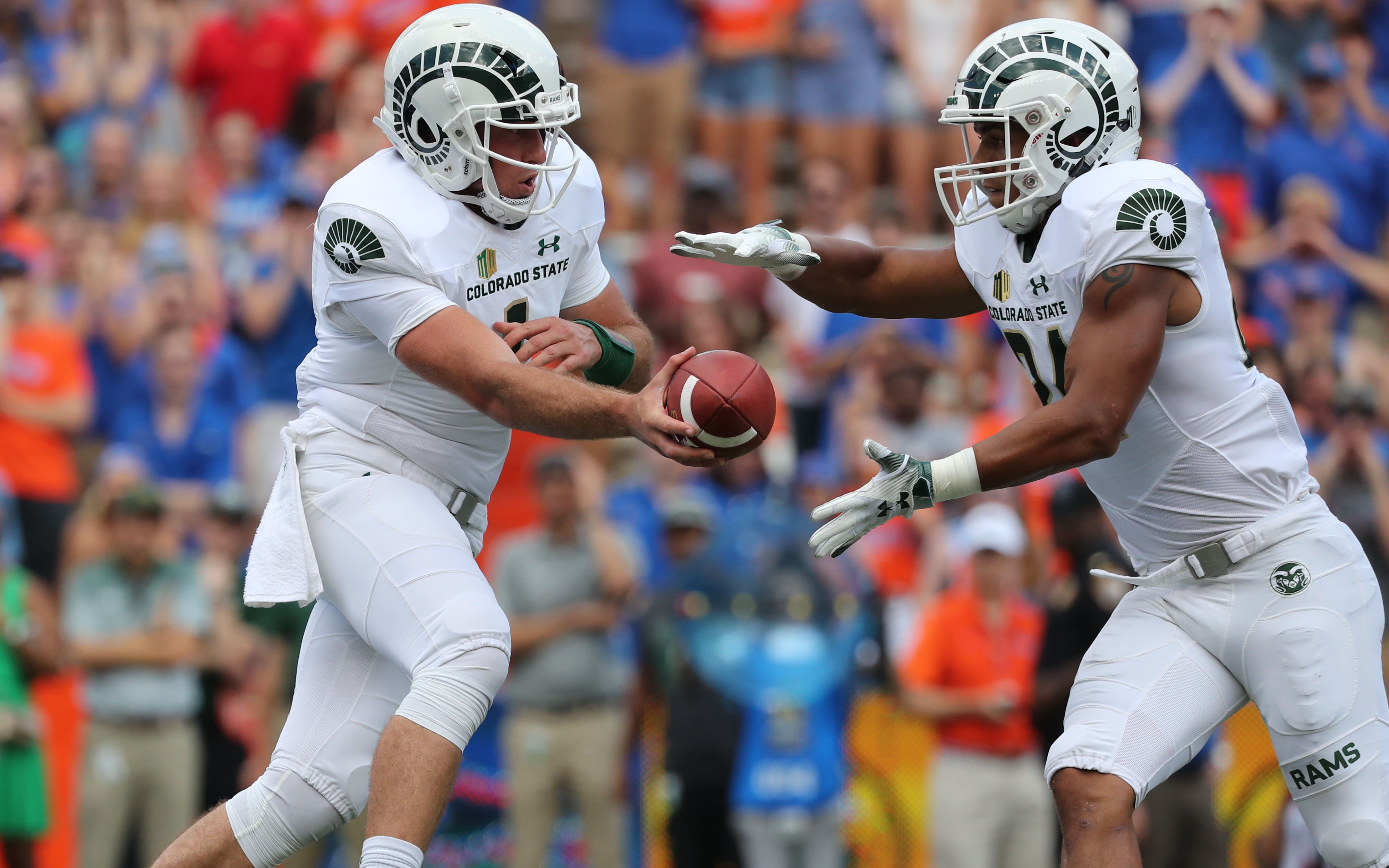 The Colorado State Rams will be in search for their second victory of the season on Saturday against FCS opponent Illinois State at Canvas Stadium.
Losing to the Redbirds and falling to 1-4 on the season after suffering a demoralizing defeat to the Florida Gators would deliver a punch to CSU's gut. So, bouncing back to defeat Illinois State is crucial for the Rams in terms of their self-confidence and overall respectability.
Let's take a look at the three keys for CSU to improve to 2-3.
Do not underestimate the Redbirds
Treating Illinois State like any other opponent is undoubtedly the most important thing for the Rams to focus on tomorrow.
FBS programs often get complacent and overlook teams like ISU simply because of its FCS status, which is when FCS programs take advantage and sneak away with a victory, like we've seen time and time again.
The Redbirds are 2-0 this season and have demolished both Saint Xavier and Eastern Illinois by a combined score of 94-10. As a result, ISU has climbed all the way to No. 15 in the FCS Coaches Poll.
It is a little too early to judge how good the Redbirds truly are considering Saint Xavier isn't an NCAA program and Eastern Illinois isn't a particularly strong FCS program. However, a handful of current ISU players know what it takes to beat an FBS team.
In 2016, the Redbirds traveled to Evanston to face Northwestern and snuck away with a signature 9-7 victory. In addition, a few current ISU players were on the team in 2015 when the Redbirds competed well against Iowa before losing 31-14.
This Illinois State team possesses the required experience to not get overwhelmed at the hands of an FBS opponent. And even though its schedule hasn't been tough so far, the fact that the Redbirds are coming in with loads of confidence provides more support as to why the Rams can't get cocky Saturday.
Keep moving forward defensively
This matchup can be looked at similarly to how CSU's previous two games against SEC opponents were, except for once, the Rams are on the positive end going in.
Colorado State is the team that possesses the bigger, more athletic bodies versus simply less athletic ones.
This isn't to say the Redbirds stand no chance, which they clearly do. Even when CSU was on the short-end of this type of matchup, they found a way to beat Arkansas.
But, inevitably, this is case. With that being said, it gives the Rams' defense a chance to gain confidence and feast on its opponent.
Even in its best defensive performance of the season, the Rams still allowed 27 points to the Razorbacks. Playing Illinois State provides CSU's defense with its first opportunity to produce an all-around, four-quarter defensive masterpiece.
Doing so won't necessarily be easy. Junior quarterback Brady Davis has gotten off to a hot start in his first season with ISU. The Memphis transfer has thrown for 440 yards and five touchdowns in two games while completing 69 percent of his passes.
The Redbirds also bring a talented tandem of junior running backs to the table in James Robinson and Markel Smith. Robinson has already rushed for 205 yards this season and is averaging 8.2 yards per carry. Smith has collected 137 rushing yards on 24 touches.
Still, as previously mentioned, ISU's competition has been far from fierce so far. In other words, these numbers may not mean much.
There is no reason why CSU's defense shouldn't be able to succeed on Saturday.
Finally get the run game going
The longer it takes for the Rams to have some production on the ground, the less likely it is to ever happen.
As it already has, frustration will mount and mount until CSU essentially abandons the run-game altogether.
The Redbirds provide the Rams with their best chance yet at having an overall favorable outcome rushing wise.
ISU only allowed 108.4 rushing yards per game last year and have surrendered next to nothing on the ground this season. However, Illinois State has an extremely inexperienced defensive line that will get exposed sooner or later.
Out of ISU's six most significant contributors on the defensive line, four are sophomores and two are freshman. So, The Rams will be going up against a defensive front consisting of solely underclassmen that are playing for an FCS program.
That should be enough to explain why CSU has a great opportunity to establish the run game on Saturday. If the Rams fail to do so, it really may never happen in 2018.
Izzy Matthews will look to get his game going in earnest, with only 137 yards and a mere one score on the year so far. And this type of game seems to be perfect for a guy like Marvin Kinsey as well, who has 89 yards and no scores in two games; look for both of them to excel today.
Colorado State hosts Illinois State in the Ag Day Orange Out today at 1 p.m. MST at Canvas Stadium.