The last thing I want to do is jinx everything — so be sure that I'll be knocking on my desk constantly throughout the writing of this piece — but I truly believe the Denver Broncos will beat the Pittsburgh Steelers on Sunday, sending us to our second AFC Championship game of the Peyton Manning era.
It's a scary thought, though. Honestly, until Manning is walking off Sports Authority Field with a big smile on his face and his fist in the air, I'll be expecting the worst. But every which way I look at this, I just don't see how the Broncos come up short on Sunday (*knocks on wood*).
So, let's get into it. Here are three reasons (plus a special bonus reason) why the Denver Broncos will take one step closer to the Super Bowl this weekend:
The Injuries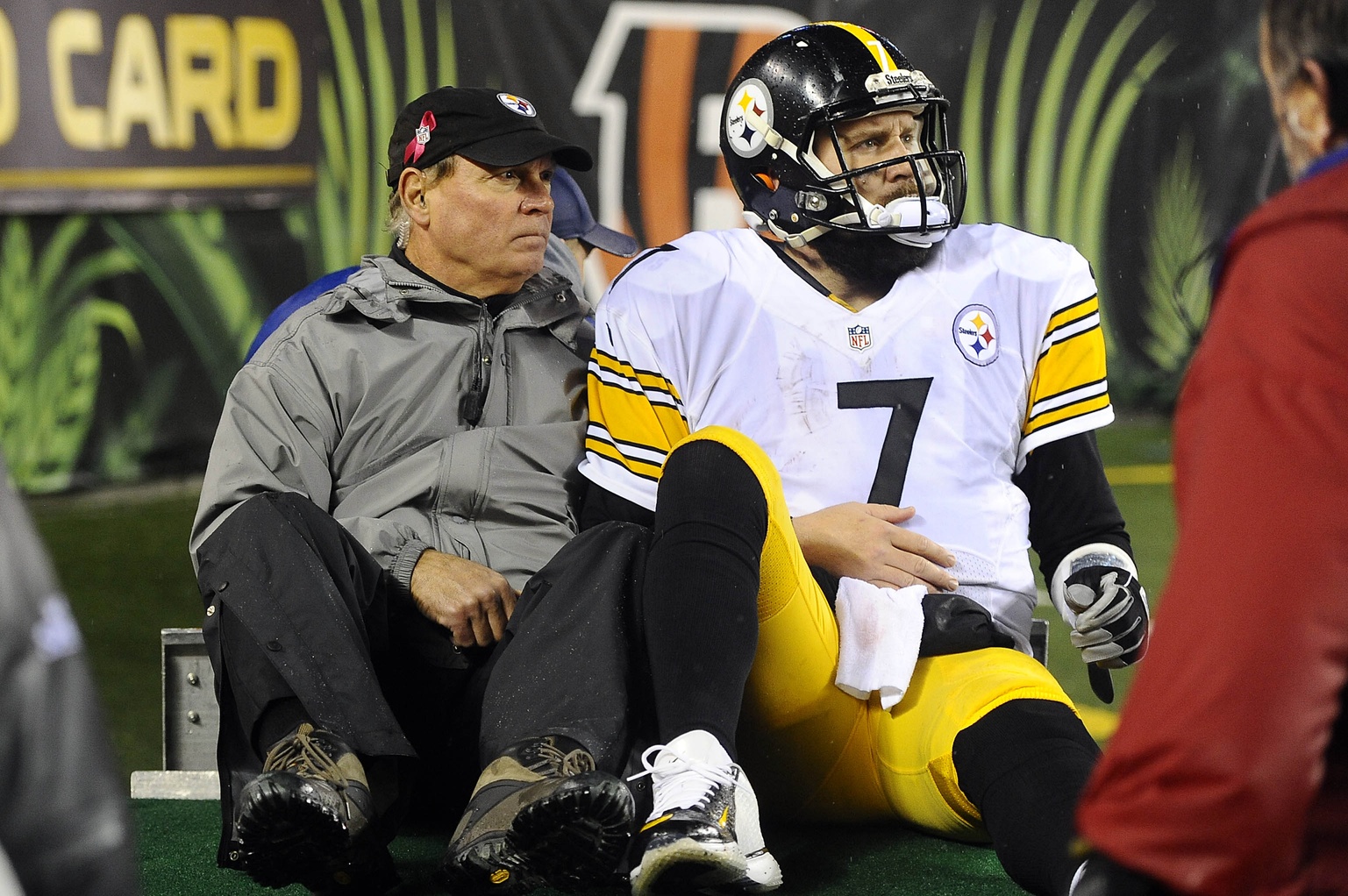 Alright, let's just get it out of the way. The injuries. We all know what the Steelers are dealing with, and whether or not Ben Roethlisberger, Antonio Brown or DeAngelo Williams end up playing, it's a factor.
Now, the general consensus around Denver seems to be that all three of those guys will end up playing because, "There's no way they're missing this game!" And while I agree to some extent, it's not that plain and simple. They ARE injured, and even if they're on the field, that's not going to change. The real question is whether they'll be effective, and that looks to be very much up in the air.
Big Ben has already admitted that this is one of the worst injuries of his career, both in terms of pain and placement, and that's a big deal. As of Wednesday, he's yet to throw a pass in practice, and Mike Tomlin told the media on Tuesday that his biggest concern from putting Roethlisberger back in the game last weekend was that the Bengals would realize he couldn't throw the ball more than 5 yards down field.
And if you still don't believe that Big Ben's injury is as serious as they're making it out to be, think about this: With 1:43 left in the game, down by one and with the season on the line, the Steelers put Landry Jones in the game, not Ben Roethlisberger. Don't be mistaken, the Steelers may have eventually trotted Ben back out there, but Tomlin did make the decision that Jones was a better, more-healthy option at quarterback during the Steelers' most-important drive of the season.
He'll play, but Roethlisberger won't be himself. That's about as big of an advantage as the Broncos could be gifted at this point in the year. If Brown or Williams end up on the sidelines too, even better.