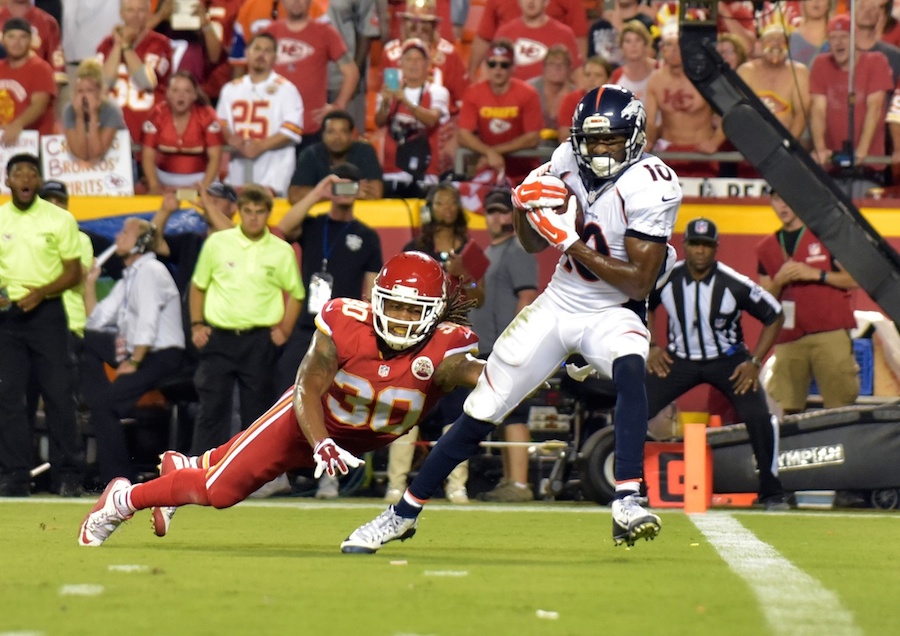 Just 10 days ago if I had told you the Denver Broncos would be 2-0 to start the 2015 season you probably would have believed me.
But how they've gotten to that record has been nothing short of remarkable. An improbable win against the Ravens off four field goals and a pick-six followed by one of the most insane, riveting comebacks and final minute in Kansas City have already provided plenty of drama.
Some guys have stepped up the first two weeks and been critical contributors in both wins. Others have disappointed, but luckily teammates have been there to pick them up. So who's shined so far and who's been a letdown?
Here are three studs and three duds from the first couple weeks of the Broncos 2015 campaign.
Dud No. 3 — Evan Mathis 
Entering 2015 season, LG Evan Mathis graded negatively as a starter ONCE in his career. Weeks 1&2 this season? -2.5 and -0.5.

— Pro Football Focus (@PFF) September 20, 2015
Mathis has struggled with the Broncos so far, no matter how you look at it. But don't give up on him yet, the guy has only played two games after signing in late August and seeing no preseason action. Mathis should be just fine down the stretch — I hope.
Stud No. 3 — Emmanuel Sanders (Honorable mention: Bruton, Marshall, McManus, Miller, Trevathan, Ware)
.@ESanders_10 leads the #Broncos with 16 receptions and two TDs this season. Monday photos: http://t.co/nHOJffhtn5 pic.twitter.com/M1DBvIrdEX

— Denver Broncos (@Broncos) September 22, 2015
Sanders has been a beast for the Broncos after missing most of the preseason and doesn't appear to have skipped a beat from his awesome 2014 campaign. The game tying touchdown catch in Kansas City capped a very special night for Sanders at Arrowhead.