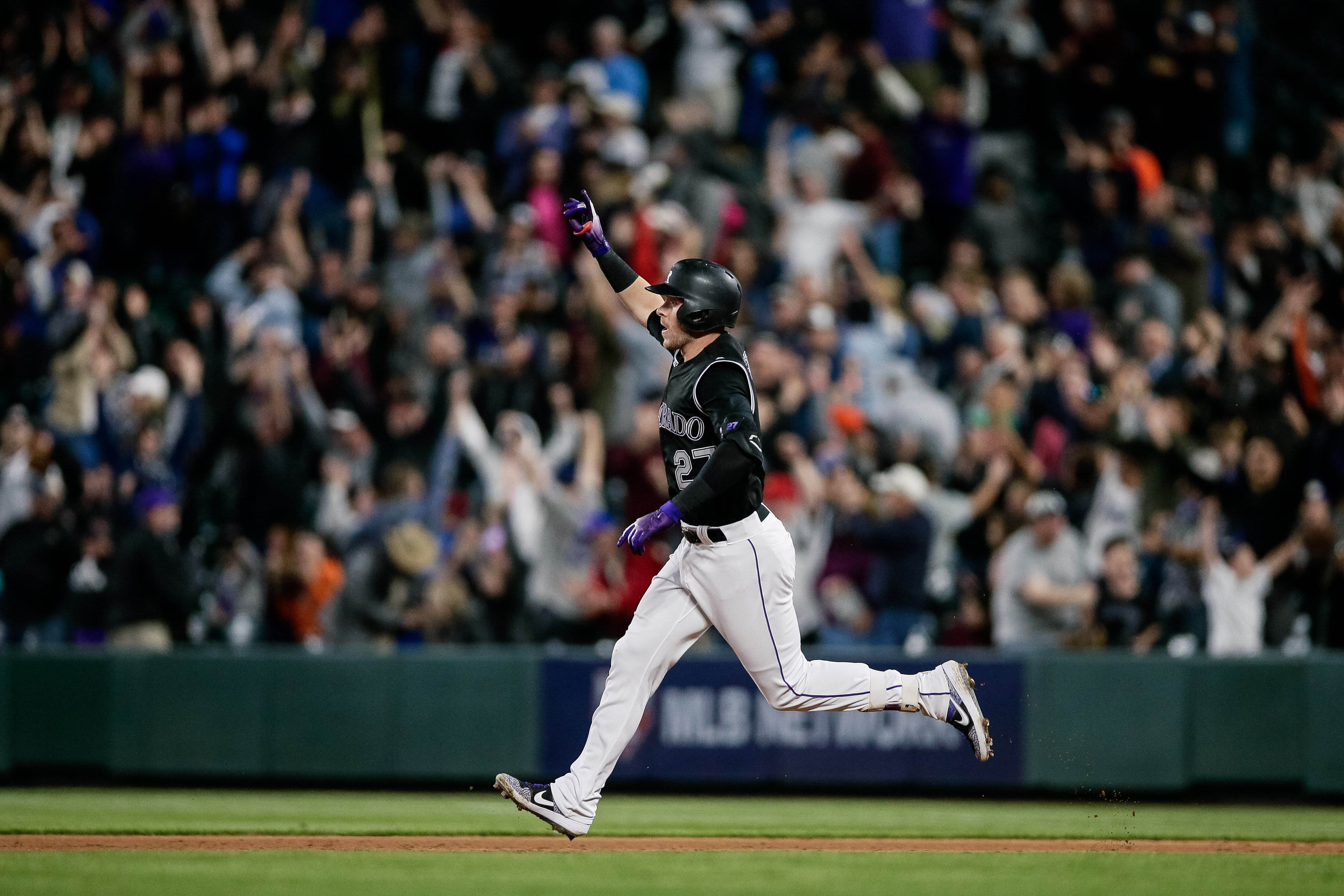 The Colorado Rockies just completed their best home stretch of the year and the individual accolades have followed. After Nolan Arenado was named National League Player of the Week for his efforts, Trevor Story was given the award for the club's most recent week.
.@LGio27: 2-0, 1.76 ERA, 19 Ks
@Tstory2: .524/.583/1.048

That will earn you Player of the Week honors.

(MLB x @WBMasonCo) pic.twitter.com/DGxPcyjK9J

— MLB (@MLB) June 3, 2019
In his exceptional week, Story slashed .524/.583/1.048 and tallied six extra-base hits including a pair of home runs.
For the week, Story led the NL in batting average, slugging percentage and on-base percentage. Buoying his week was a career-high seven-RBI performance against the Toronto Blue Jays on Friday night in which he slugged his aforementioned long balls.
Story joined Arenado as the only two players in franchise history to accrue three hits, two home runs, seven RBIs and four runs scored in a single game.
After his week, Story's season slash line is up to .293/.360/.556. Both his on-base percentage and batting average are career-high marks to this point.
The young shortstop has also hit a league-leading 15 home runs. His 42 runs driven in on the year is tied for first in the majors among shortstops as well.
Among all hitters in the majors, Story and last year's NL Most Valuable Player, Christian Yelich, are the only two players with 15-or-more home runs and 10-or-more stolen bases.
Last season, Story became the first shortstop in history to record at least 30 homers and 40 doubles, while stealing at least 25 bags. He's on pace to once again put up huge numbers with 38 home runs, 107 RBIs and 26 stolen bases.
After his latest Player of the Week nod, Story is up to four in his three-plus years with the Rockies.