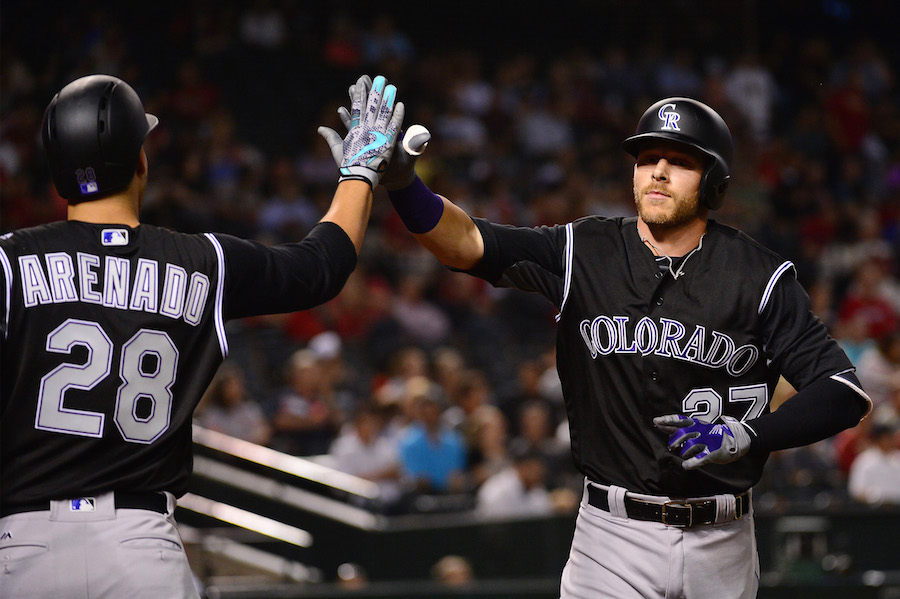 Trevor Story's historic streak of consecutive games with a home run to start a MLB career may have ended Saturday night, but he wasn't done making history over the weekend.
In the bottom of the eighth inning against San Diego, Story homered for a seventh time on the season, putting him ahead of three of the best to ever play the game for the most home runs in the first six games of the season.
#StoryTime everyone gather around. pic.twitter.com/ut5YVTYLxz

— Nick Griffith (@NickGriffithTV) April 10, 2016
Story passed Hall of Famers Willie Mays, Mike Schmidt and former Rockies outfielder Larry Walker, each of whom had six home runs through six games.
Not a bad start for a guy who hadn't played a major league game until a week ago.