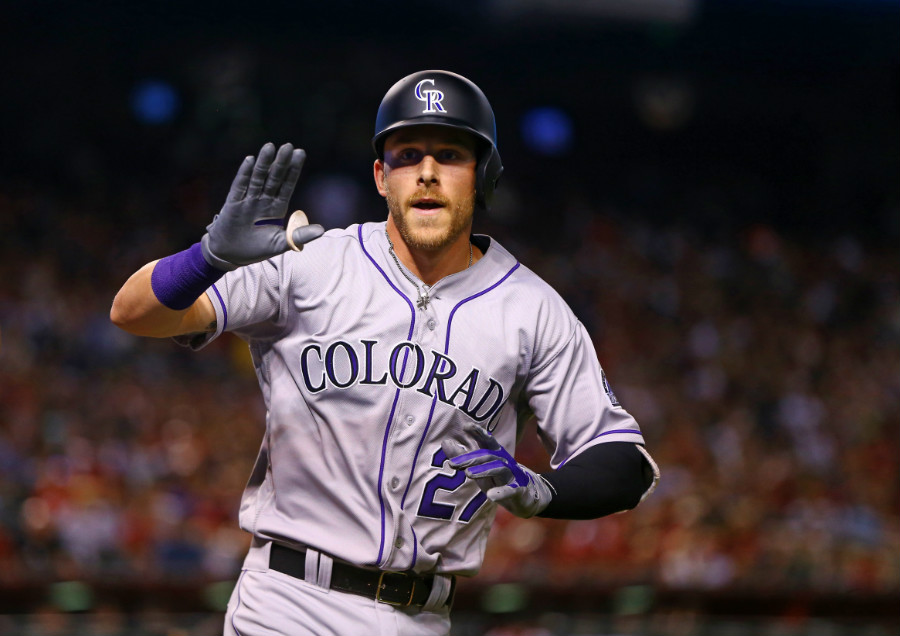 Rockies rookie Trevor Story had an incredible first week in the big leagues. His first seven days were so good, in fact, that it earned him National League Player of the Week honors.
CONGRATULATIONS to Trevor Story on being named NL Player of the Week! pic.twitter.com/el77M0MHiG

— Colorado Rockies (@Rockies) April 11, 2016
Through the first week of the season, Story leads the majors in home runs, RBIs, total bases, and slugging percentage, going 9-for-27 in his at bats — seven of those nine hits Story had were via the long ball.
Story became the first player to EVER hit seven home runs in his team's first six games of the season.
Story took over the baseball world with his hot start, putting the Rockies in the national spotlight.
Even more important is the fact that Story is helping the healing process for Rockies fans, as they still get used to Troy Tulowitzki not being the team's everyday shortstop.
So far, Story has done an amazing job. Actually, he's done a better job to start his career than any player in baseball history. Hopefully the 23 year old can keep up the production and continue to add firepower to the Rockies lineup.
Oh, and Walt Weiss might want to see if the kid can pitch, too … they sure need that.