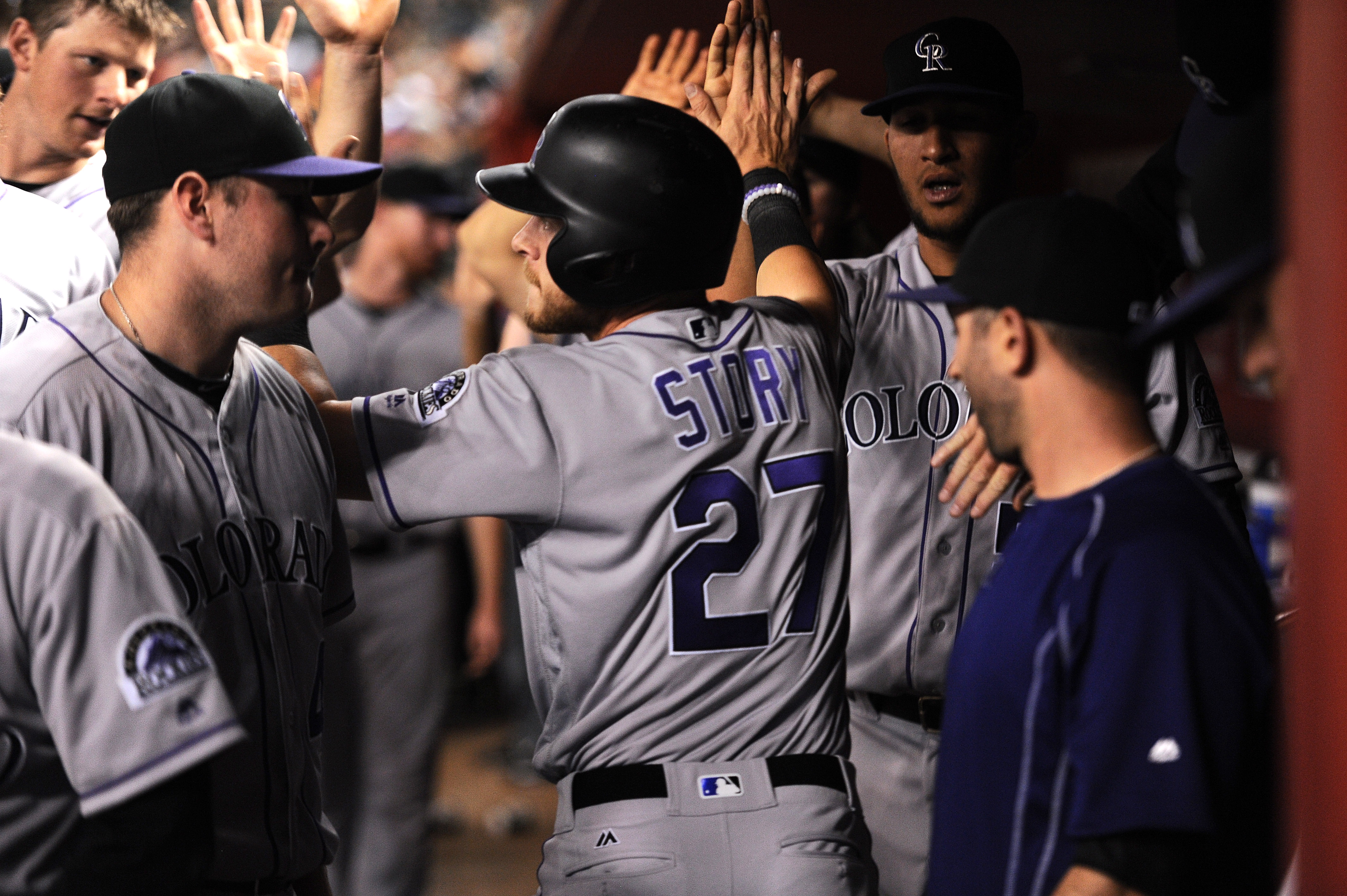 The Colorado Rockies have had their fair share of injuries this season, and yet they've managed to keep their record around the .500 mark.
But the loss of Trevor Story is a different, well, story …
This afternoon, news broke that Story will likely miss the rest of the season with thumb surgery, putting a serious dent in the Rockies' post-season aspirations.
Story was hitting .272 with 72 RBIs and 27 home runs, which was good for fourth-best in the MLB. Story's amazing rookie season has been a big reason why the Rockies have stayed around the .500 mark, and his impressive home run total has helped earn Colorado some national attention from the media.
The Rockies will replace Story with a combination of Daniel Descalso, Cristhian Adames and Rafael Ynoa. No disrespect to those three players, but clearly there is a drop off when comparing them to the predicted NL Rookie of the Year.
This injury is clearly a huge blow to any hopes Colorado had of participating in their first postseason since 2009. The strange thing about the last few days is that the Rockies had to have some indication that this injury to Story was season ending. So why didn't the club make a deal on Monday to get infield help?
Whatever the reason, Colorado decided to stand pat at the trade deadline. Now, the Rockies will try to continue their recent success with utility players at the shortstop position. This won't be an easy task for Walt Weiss.
This injury could affect not only the postseason future for the Rockies, but also their long-term future. Nolan Arenado wants to win and could be leaving town next offseason. This seemed to be the season in which Colorado was going to show Arenado that club can be a contender in the NL.
It will be an uphill battle for the Rockies to recover from this. Hopefully Weiss can piece together the puzzle and keep Colorado in postseason contention. Hopefully, Arenado will take into account how Colorado was playing prior to the Story injury before making a decision to just give up on the Rockies and sign elsewhere.
This is a large blow for a team that was finally hitting its stride for the first time in seven years.