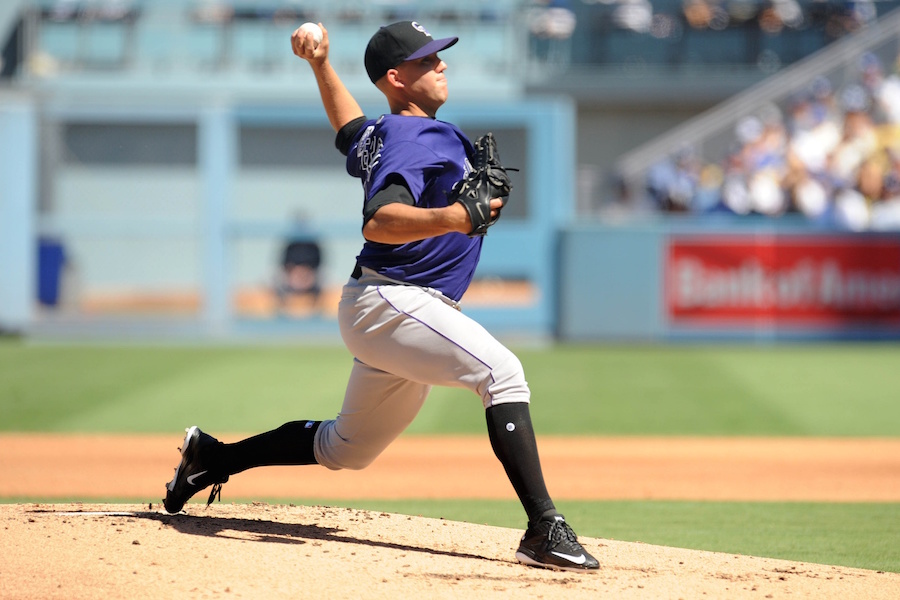 In a surprise move, Tyler Anderson has reportedly been scratched from his scheduled start against the Los Angeles Dodgers Thursday night. Starting in his place, will be prospect Jeff Hoffman. Anderson will now pitch on Saturday.
#Rockies starting Jeff Hoffman tonight vs #Dodgers. Tyler Anderson bumped to Saturday.

— Patrick Saunders (@psaundersdp) May 11, 2017
In his second year in the MLB, Anderson has made seven starts this season. The 27-year-old lefthander has a record of 2-3, with an ERA of 6.69, 34 strikeouts and 12 walks.
This will be Hoffman's first MLB start of the season. In six Triple-A starts, the 24-year-old has a record of 2-2, with an ERA of 3.71, 29 strikeouts and 10 walks. He has made one appearance in relief for the Rockies, allowing one run in 1.1 innings, while striking out two and holding opponents to a .200 batting average.