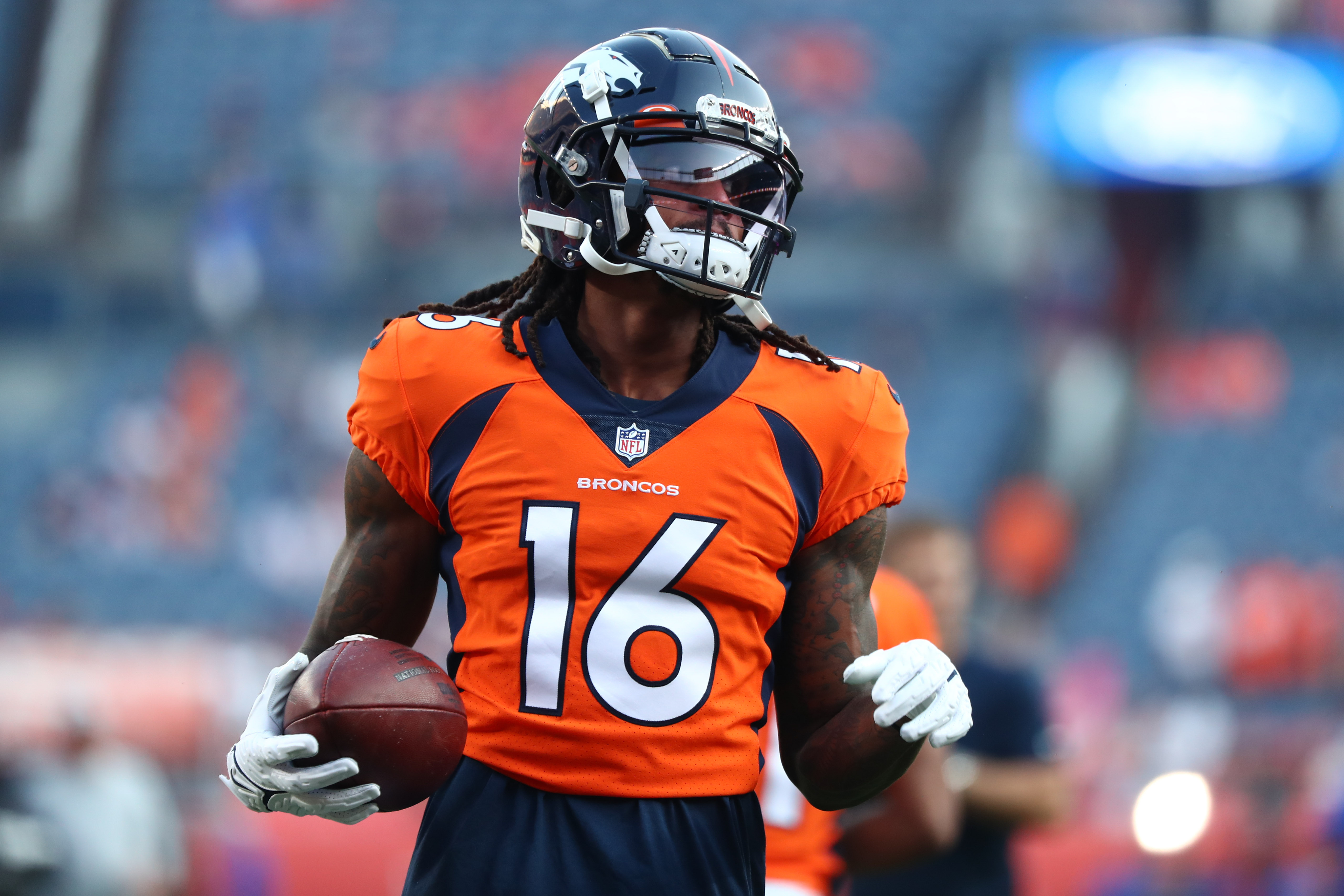 The Denver Broncos depth at wide receiver was dealt a blow on the first day of mandatory minicamp after Tyrie Cleveland suffered an injury on the final play of practice.
The injury came when Cleveland came down awkwardly on one of his lower extremities. He was carted off the field after head coach Nathaniel Hackett addressed the team.
For Cleveland, this is a significant blow for him as he looked to compete for a projected fifth spot at receiver on the active roster, as well as special teams.
The extent of Cleveland's injury is currently unknown at this point according to Hackett.
"We're going to evaluate and see where it goes," Hackett said after practice on Monday. "It's unfortunate, he's been doing a damn good job. I hope it's nothing serious."
The Broncos will await further medical testing to determine the full extent of Cleveland's injury.
With the injury to Cleveland, the ongoing competition amongst the Broncos' deep receiver group will open up opportunities for other players to step up.
Montrell Washington, Travis Fulgham, Kendall Hinton, Brandon Johnson, Trey Quinn, and Jalen Virgil will continue to compete throughout minicamp into training camp.
And Cleveland's injury only piles onto Jerry Jeudy's injury which occurred one week ago today. Jeudy was running a route in OTAs and suffered a lower-body injury, which James Palmer explained was a groin injury.
Broncos WR Jerry Jeudy just walked off the field and went inside. He was somewhat upset, he said his groin is bothering him. Looks like he's done for the day.

— James Palmer (@JamesPalmerTV) June 6, 2022
Jeudy's had a really tough start to his career, dropping many passes as a rookie before severely injuring his ankle in 2021 and playing in only 10 games. Now, with Russell Wilson as his quarterback, he injured himself. Luckily it's only June.
Hours after practice concluded, Cleveland provided positive news after undergoing an MRI.
I'm okay everyone! MRI came back good 🙏🏽
I appreciate y'all 🧡

— Tyrie Cleveland (@Tyrie_1) June 14, 2022
It is still unknown how long Cleveland could potentially miss despite the MRI results coming back positive. Regardless, the Broncos will more than likely be without Cleveland the rest of the week.
For now, the Broncos will continue minicamp with Courtland Sutton, KJ Hamler, and Tim Patrick as the only starters good to go. It gives those aforementioned depth receivers the chance to make a name for themselves and impress coaches.