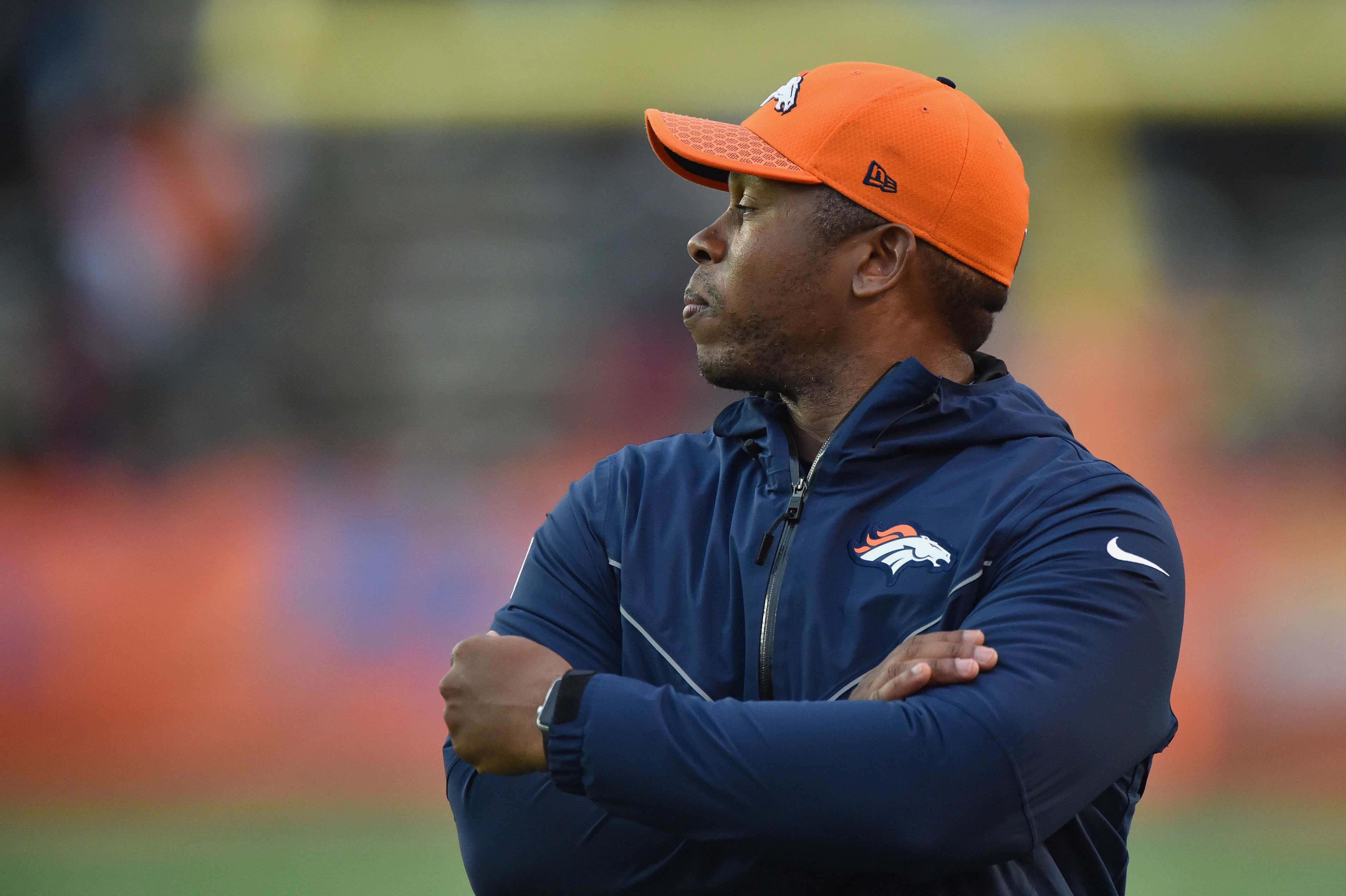 Vance Joseph's first year as a NFL head coach did not go as planned.
After just five wins against 11 losses — including an eight-game losing streak — the Denver Broncos missed the playoffs for the second-consecutive season and many people were calling for Joseph to be fired.
Fast forward, and Broncos General Manager John Elway has placed his faith in Joseph by retaining him instead of firing him after a disastrous 2017 season.
"I also want to give him the best opportunity to be successful," Elway told DenverBroncos.com. "I don't feel like we gave him that chance. We had some positions that didn't play very well, that I thought would play better than they played. That part is on me. We will get that part fixed this coming year. Hopefully we solve those issues and give Vance and his staff the best opportunity to be successful. Looking back, I feel good about the fact that we can stay where we are."
Now, Joseph is looking for ways to improve, but has not quite found the formula at this point. He understands that he needs to improve, but cannot quite place his finger on exactly what is needed — even with growth on his mind.
"Obviously, you get better with time — time on the job," Joseph told DenverBroncos.com. "What I did better, I'm not sure, but I think everyone's focused. I'm focused on getting it right. So what I did better, I'm not sure, but it was a good offseason. We'll see in the fall if I got better. It all comes down to wins and losses."
Even without an exact formula for internal improvement, there is one area of growth that has caught the attention of Joseph; an elevated level of focus. That is big for Joseph and the Broncos roster that struggled with consistency last season.
"I think the focus has been a lot better," Joseph said. "After going 5-11, everyone is focused. Everyone wants to obviously improve. Last year was a tough year, so the guys who returned understand that. It's hard to win in this league. Even when you start 3-1, you have to continue to work and grind and get better every day. If you don't, you can lose seven or eight in a row. We understand that. I think everyone has an understanding that, 'Hey, it's going to take hard work and it's going to be continuous. It won't stop.'"
The one thing that Joseph can do better is making improvements quicker instead of letting negative situations snowball into eight-game losing streaks. Joseph knows this. The Broncos know this. Now, it is time for Joseph to prove that he can be a NFL head coach that can think through the game in real time and avoid these disastrous bottoming-out moments.
Joseph spoke to DenverBroncos.com at length about this. Not just once or twice, but four times.
Joseph cannot afford another losing season and he knows it. The Broncos have a storied history of always competing and battling for every last win. After the cacophony of disaster of last year, Joseph has a lot to lose and even more to prove. He needs to show that he can lead the Broncos back to the playoffs and continue building this franchise back into championship contention.