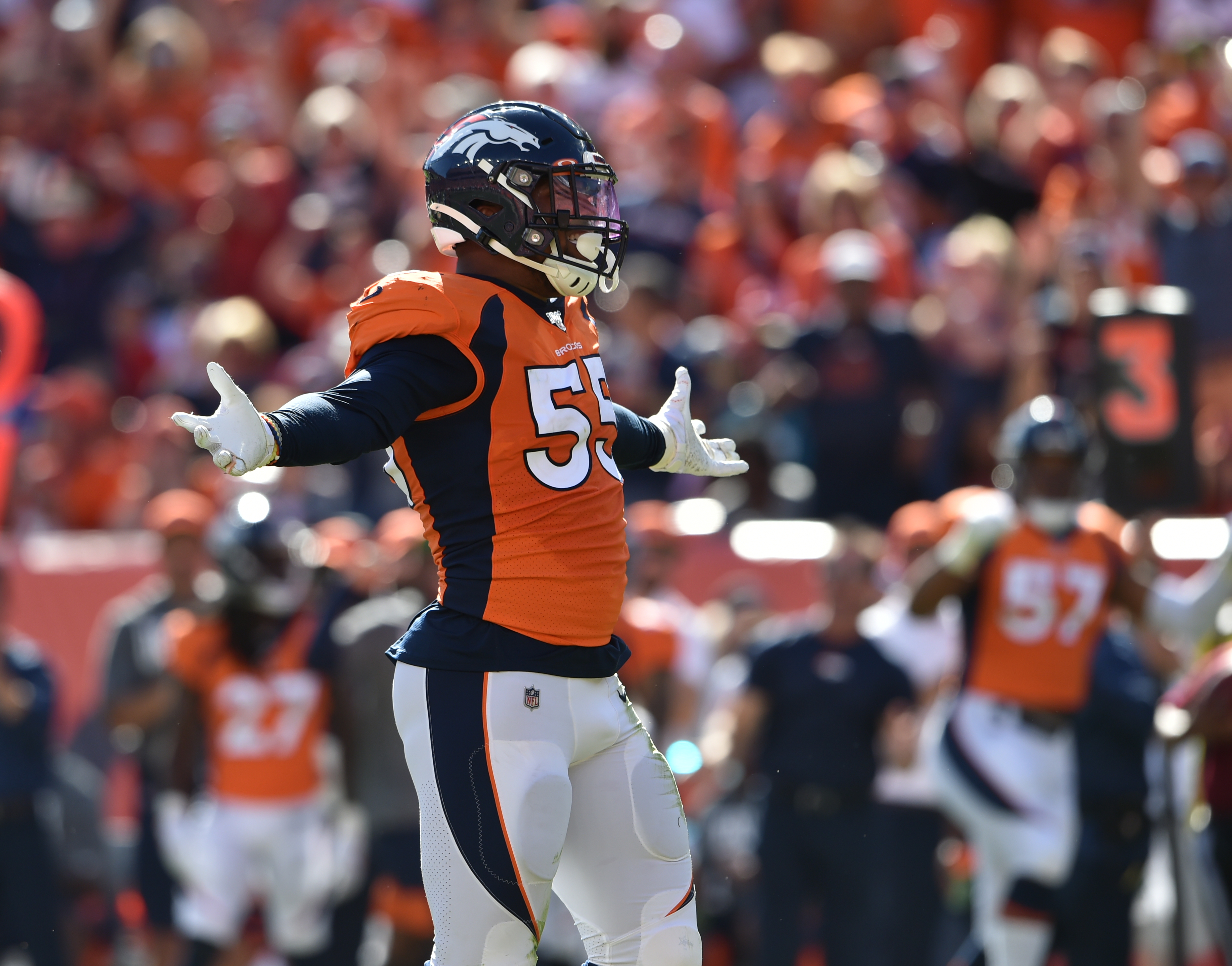 Unfortunately this week, Bradley Chubb was detained for a failure to appear in court, placing a cloud over the Denver Broncos' preparation against the New York Giants.
Fortunately, however, the situation was quickly resolved and Denver's head coach, Vic Fangio was quick to rush to the defense of his young, star pass-rusher.
"I have a good friend of mine over in Greenwood Village who's a high-standing citizen here in the Denver area, and he had the same thing happen to him," Fangio told the media Wednesday. "He was paying a traffic citation, and the next thing you know, he was — he went through the same thing that Bradley [Chubb] went through. Bradley is a high-standing individual just like that guy is. It's over and done with."
Hearing that the coaching staff still has Chubb's back and that the situation was easily resolved should come as music to the ears of Broncos Country.
For the cherry on top, Fangio then proceeded to hype up all the talent the Broncos have behind Chubb, in case of emergency.
"Very much so," Fangio said when asked if he felt good about Malik Reed filling in for Chubb. "Malik has been the beneficiary of the misfortunes we've had at that position over the past two years, and he's played a lot of football for us. He'll be ready to go."
Fangio also hinted at the possibility we could see a good deal of preseason ace, Jonathon Cooper, coming off the edge as well.
With such a talented edge rotation, the Broncos should be harassing quarterbacks all season long.