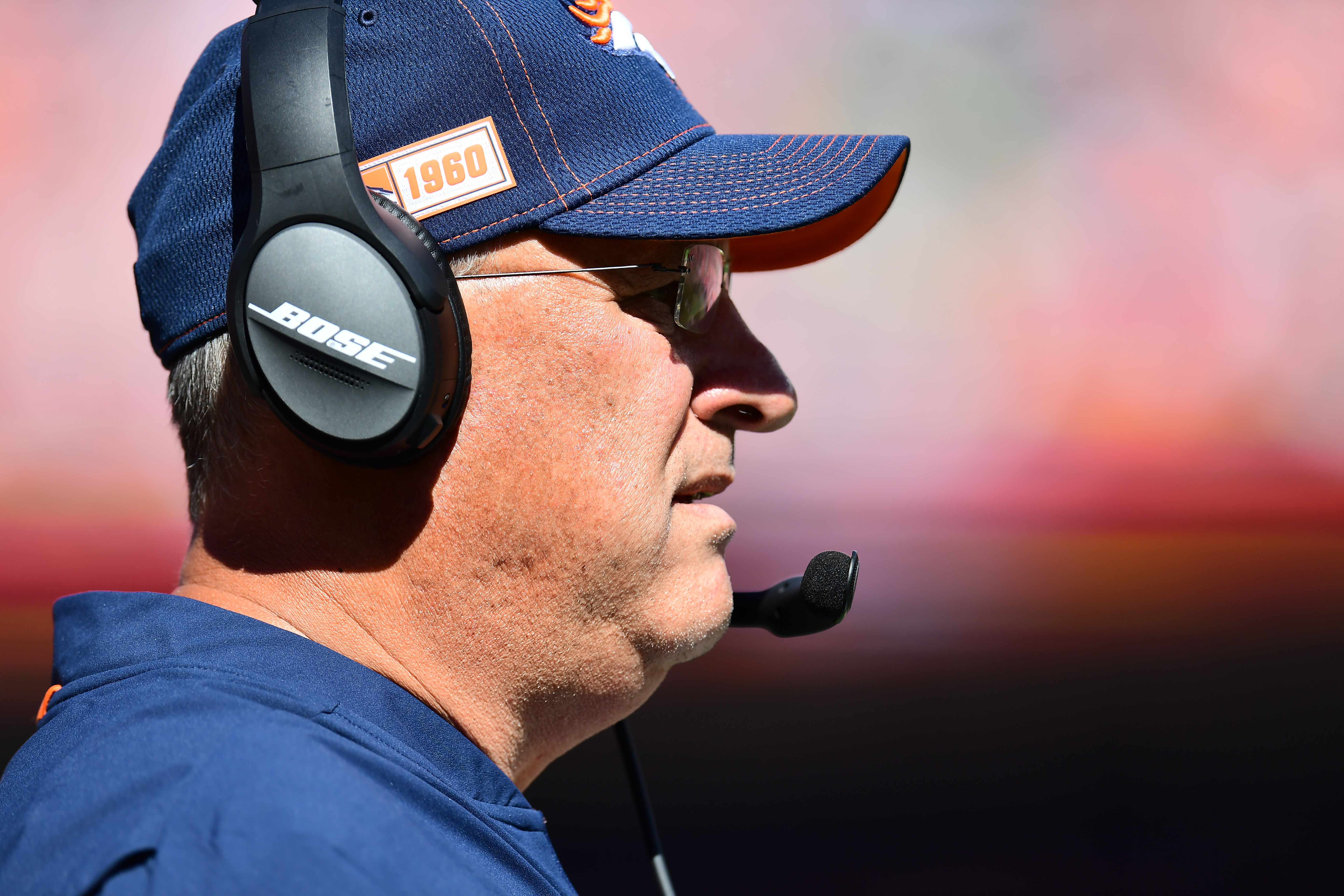 It's time for Broncos Country to exhale.
The Denver Broncos finally notched their first victory of the season on Sunday, beating the Chargers, 20-13 in Los Angeles.
Spirits were in the gutters amongst Broncos fans following a putrid 0-4 start to the season, and another loss would have depleted the fan bases morale to new lows.
With their backs against the wall, the Broncos came out firing on all cylinders as Joe Flacco and company delivered two touchdowns in the offense's first two drives. Denver's offense ran up the score to 17-0 by the half, Denver's most commanding lead of the season.
However, despite the offensive breakout in the first half, rookie head coach Vic Fangio believes the unit still needs to clean things up in order to unlock their full potential.
"One is we have to avoid getting in third-and-longs," Fangio said. "We got in third-and-long because we didn't run it well when we did run it in those drives. We got a penalty or two on those drives. We got a sack on those drives, which translates into third-and-long. It's a bunch of things. When you're moving the ball good on offense for any team, you're having minimal third downs. You seem to go first, second, first, first, first, second, first and then maybe on third down that you get converted. We had too many of those negative plays which got it in the third and long."
Fangio acknowledged that his players entered Sunday's contest versus the Chargers with a bit of a chip on their shoulders after going winless in the first four weeks. Broncos players on both sides of the ball were motivated to go out and notch the first victory of the season for the franchise.
The most significant moment in Sunday's contest was the Broncos' ability to finish the game with conviction.
After a set of defensive stops, kicker Brandon McManus put the game on ice by drilling a field goal with under two minutes to play. Overall, the Broncos were able to keep things on lock, which has been a significant weakness through the early portion of the season.
"We kept getting stops in the second half on defense, which was good," Fangio said. "And the last drive offensively where we were able to run it well enough to get that last field goal and make it a 10-point game."
The Broncos will look to build off their first victory this season with the sputtering Tennessee Titans coming to town for a Week 6 showdown. Tennessee is fresh off a loss to the  Buffalo Bills and have lost back to back games.
For Fangio, the message to his team is simple moving forward. When asked about how he communicates to the team about building off their first win he said, "[We] just show it to them. Just like last week when we showed to them how we failed and why we failed. Now show them why we were successful and hopefully you can build on that."