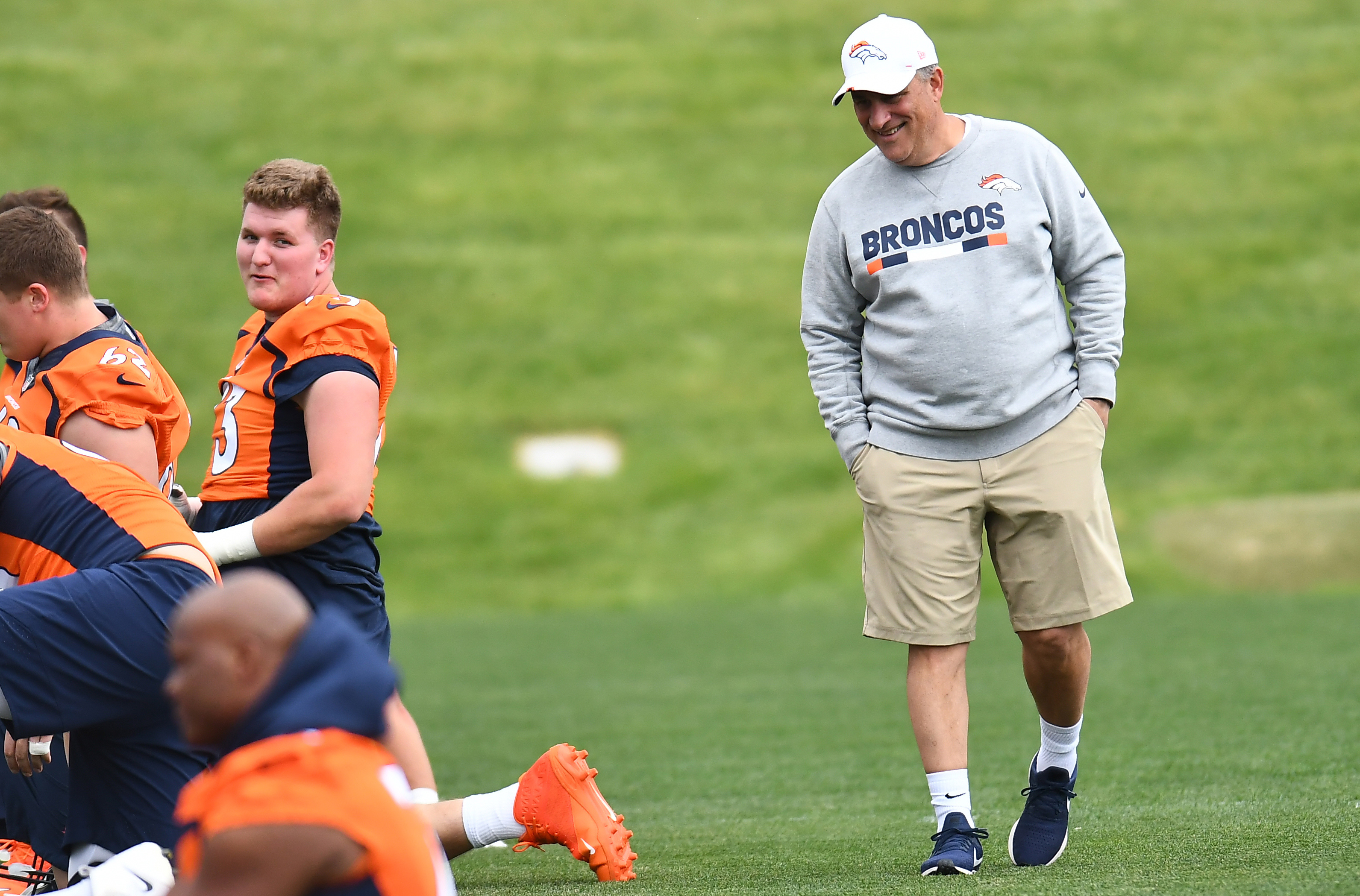 The last time the Broncos had a prolific or even a top-15 offense was back in 2014. Gone are the days of future Hall of Famer Peyton Manning lighting defenses up week in, and week out.
With Vic Fangio at the helm, defense is his specialty. However, when it comes to the offensive identity of the team, his message was rather straightforward.
"I want to move the ball, get first downs and score points," Fangio said. "I'm not picky on how we do that, but there does come a point where you've got to be able to run the ball. If you can run the ball and you are patient with it, big plays can come off of that and your passing game."
With new veteran quarterback Joe Flacco and his experience with pro-style systems under John Harbaugh, and a loaded backfield featuring Phillip Lindsay and Royce Freeman, there's an emphasis on a good running game setting up the pass.
"I think we've done a good job marrying our running game and play-action game together and we're looking to hit some big plays off of that," Fangio said. "You always want to avoid negative runs, you know second and eight is better than second and 12. You only got two [yards] but you know, you're moving. So, I think we have to have the ability and the confidence that we can run the ball and stay with it."
Although a good running game is important for Fangio, he's fine with winning ball games with a potent passing game as well.
"But if you know if there's a game [where] we got to throw it 45 times by our choice not by the scoreboard now, I'm fine with that, too," Fangio said.
Regardless of what the play call is, the ball has to get to the quarterback which has been somewhat of a problem early on in training camp.
"I've noticed it [bad snaps]," Fangio said. "There are too many right now, and obviously that's something that's got to get cleaned up. It's the most basic fundamental there is, [and] if we can't get that, [it] don't matter what play we call it. So that obviously has to get perfect soon."
With Fangio, it seems like the message is a matter of taking what the defense gives them, and it doesn't matter how they do it, just as long as they score.