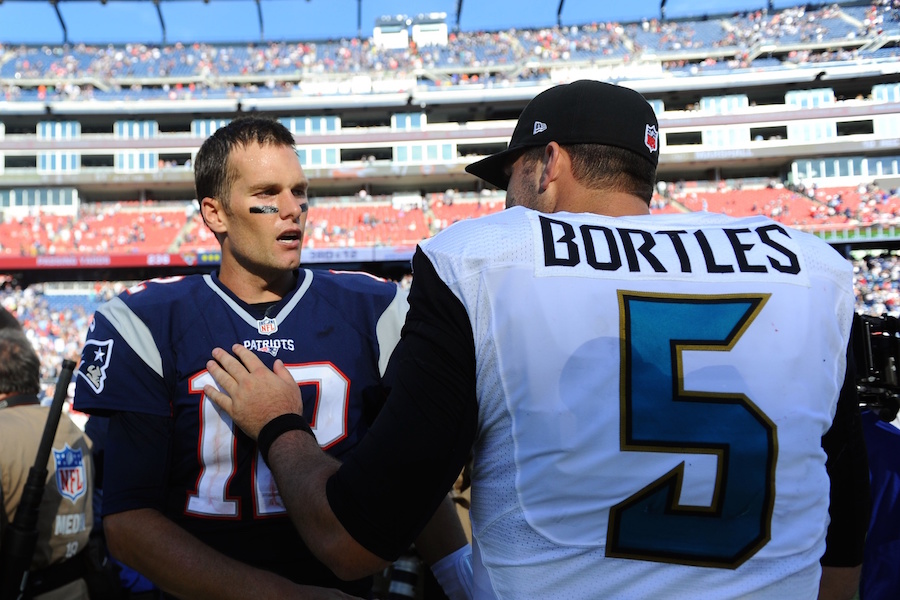 Denver Broncos defensive back Bradley Roby has stopped both Tom Brady and Blake Bortles in the past, so he's a great resource for what to expect from Sunday's AFC Championship Game between the Patriots and Jaguars.
Broncos fans will remember in the 2016 season when Roby intercepted Bortles for a 51-yard touchdown return in a 20-10 Denver victory in Jacksonville. He also intercepted Brady on the penultimate play of the 2015 AFC Championship, after Aqib Talib deflected a potential game-tying 2-point conversion try.
Roby joined TMZ for a video chat recently and offered up his thoughts on how head coach Bill Belichick and the top-seeded Patriots can put the brakes on Bortles and the surprising Jags.
"It's going to be tough," Roby said about Bortles facing the Patriots. "I do know Blake a little bit. He threw me a pick-six last year … this will be a very tough test. I think that's going to be the factor that decides the game, because we know the Jags have a great defense. We know that Tom is a Hall of Famer — one of the best to ever do it. That's going to be a question right there, but the real thing is how Blake plays against the Patriots defense."
Also, Roby gave an update on Ryan Shazier after a recent visit with his former Ohio State teammate and fellow 2014 first-round draft pick. Shazier suffered a spinal cord injury in a Dec. 4 game against the Bengals and is still in recovery.
"He has such a great system around him," Roby said of Shazier. "So much support from family and friends … his spirits are really high. He definitely wants to play again. Definitely believes he can play again. Believes he will play again."