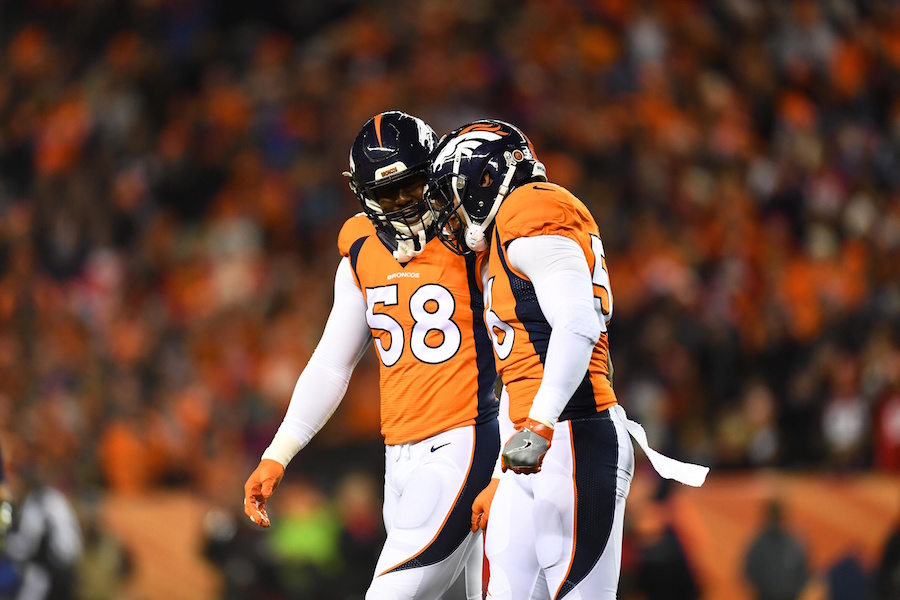 Von Miller says, he's a betting man — generally on himself — but this time around, Miller says he's betting on Shane Ray to come back not only fully healthy, but better than ever.
Miller spoke on Wednesday about Ray, who went on the Broncos' injured reserve list Tuesday after dealing with a wrist injury for essentially the entirety of the season.
"For him to not go on IR at the beginning of the season, when you look at the injuries he had, the adversity he was dealing [with], that shows the type of person he is," Miller said.
"For me, when I broke my thumb my rookie season, I was like, 'man, they should've put me on IR,' but I played through it — and it made me a better player. That following year, that was probably my best year of my whole career. I'm a betting man; you're going to see the same thing from Shane."
Miller says he's looking forward to a fully healthy Ray next year.
"It's hard enough to play football with two hands, and he's played it with one. Once he gets two hands back, the game will be a whole lot easier for him. I'm looking forward to it. [It's a] little bit of adversity, but he'll be good on the long end."
Click here to listen to the full press conference with Von Miller, including what he had to say about how injuries hamper linebackers and more, or watch the full press conference below.
Video Courtesy of Denver Broncos Facebook – AMP users click here to watch on Facebook