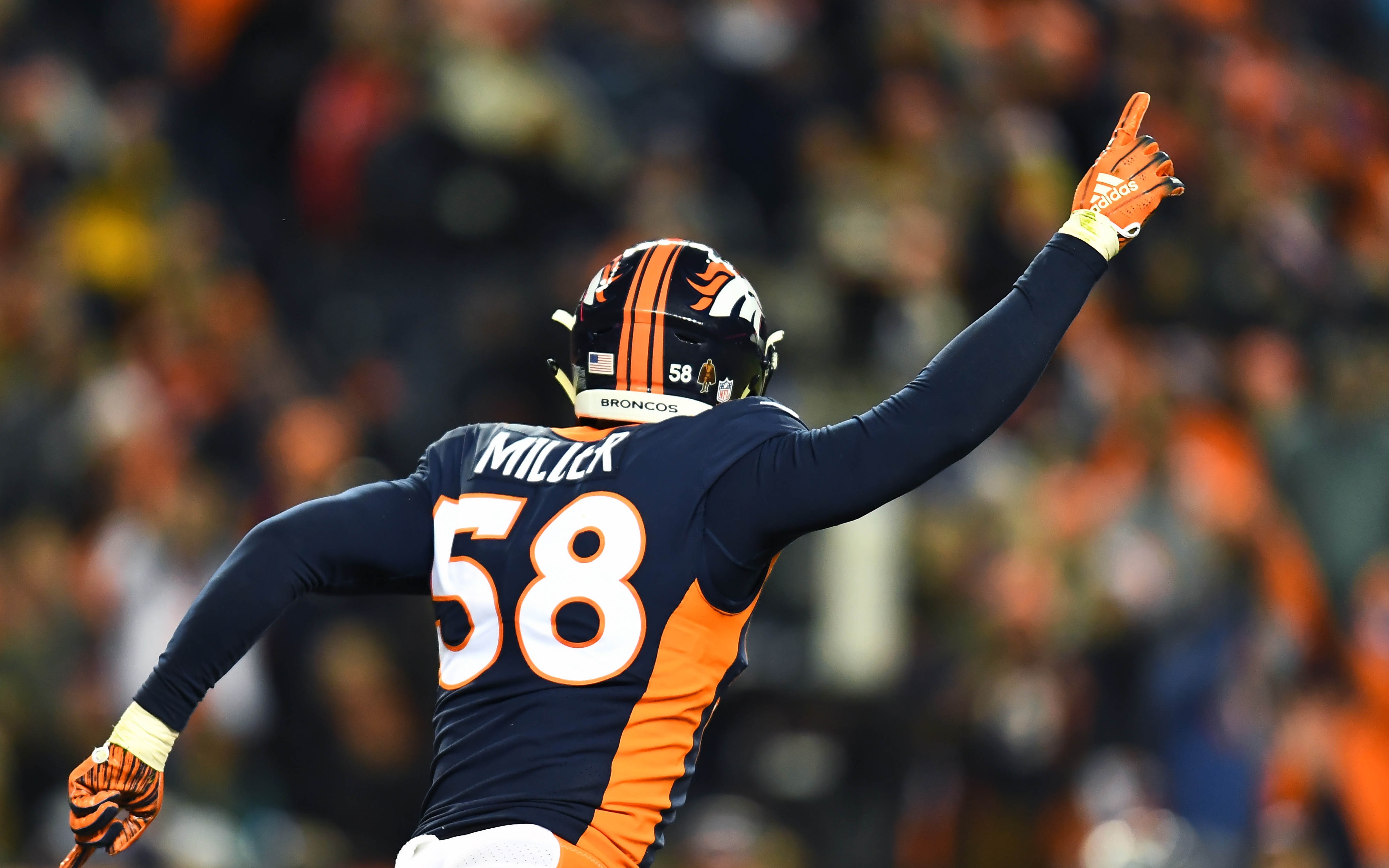 Von Miller has earned second-team All-Pro honors at both the edge rusher and linebacker positions, the Associated Press announced Friday.
Miller now has earned second-team honors four times (2011, 2014, 2017 and 2018) and has been named to the first-team three times (2012, 2015 and 2016) in his illustrious career.
In a full 16 games this season, Miller recorded 14.5 sacks, forced four fumbles and recovered three of them. In his career, Miller has 450 combined tackles and is Denver's all-time leader in sacks with 98.
The seven-time Pro Bowl selection and Super Bowl 50 MVP told the media on Monday that he hopes to take his game an even higher level in 2019.
"I hate feeling like I could've done more, but that's definitely the truth," Miller said. "I could've always done more and it's a good thing because I've got another shot at it next year to do more — not only on the football field but in the locker room and as a leader."