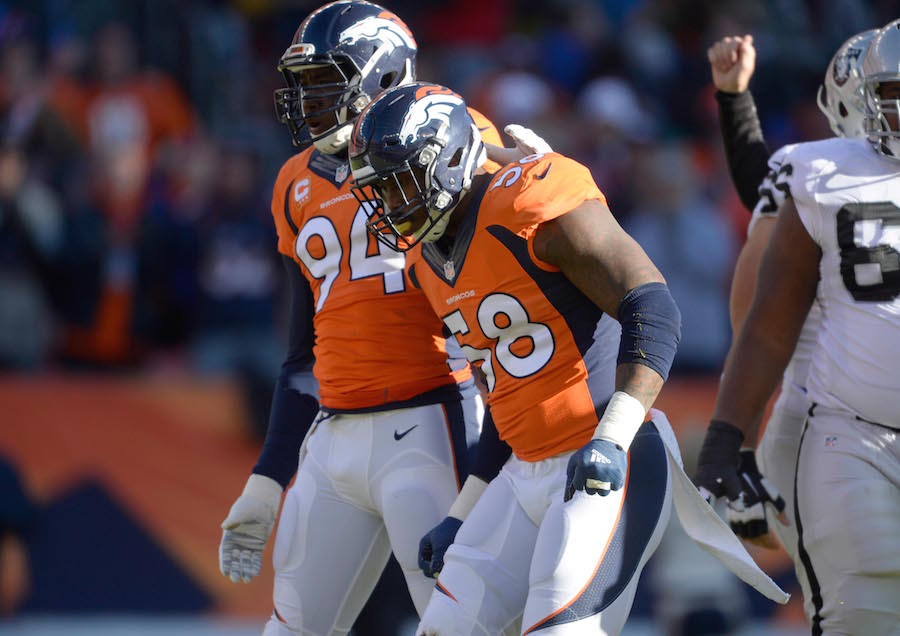 Since coming into the NFL, Von Miller has been a dominant player. Over the past few years however, Von Miller matured into a franchise cornerstone. Over the past few years, Von Miller has played with DeMarcus Ware. The significance of the latter's impact on the former is not lost on the former.
On Tuesday, Miller posted a heartfelt message about Ware to his Instagram account.
During his three seasons in Denver, DeMarcus Ware registered 21.5 sacks. He also had 3.5 sacks in three postseason contests during the Broncos' magical run to capturing their third Lombardi Trophy. But, as Miller, Shane Ray (read here) and others have illustrated, the numbers don't even come close to telling the whole story of Ware's impact on the team.