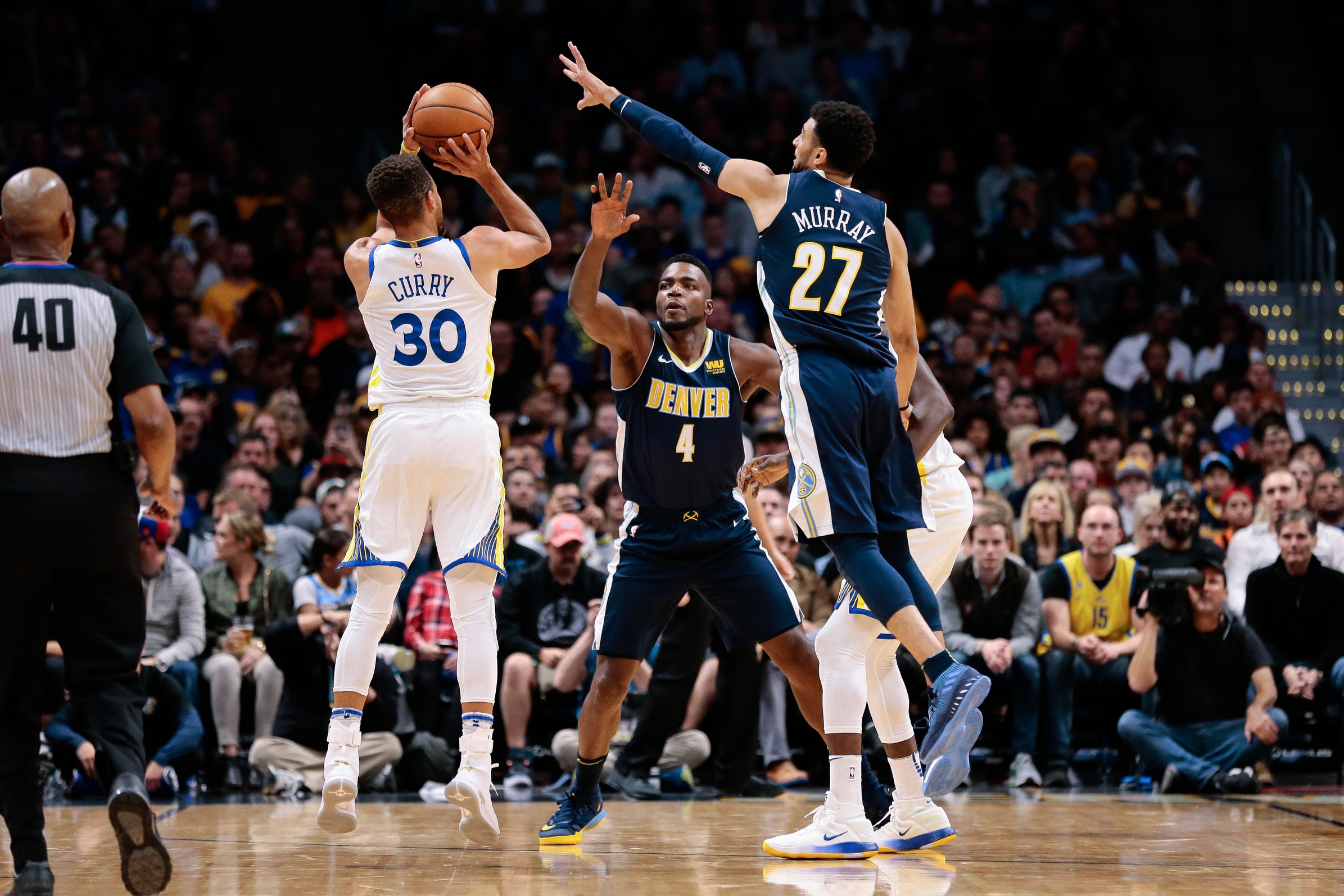 The Golden State Warriors came out to play in Saturday night's 127-108 blowout of the Denver Nuggets. The Nuggets managed to hang with the defending NBA Champions throughout the first half of the contest but were blown out in the second half.
Denver established a six-point lead with 4:34 left in the second quarter, their largest lead of the night before Golden State's shooting took center stage.
Out of the break, the Warriors went on 16-2 run to give them a 19 point lead in the opening minutes. From there, the Nuggets lost their energy and Golden State went on the cruise to the easy victory. The Warriors wound up scoring 67 points alone in the second half.
After spending Friday night in the Mile High City, the well-rested Warriors were lights out from the floor, shooting 54.9% from the field. Playing their up-tempo style, they confused Denver on the court, resulting in a hefty amount of open looks from beyond the arc in which they converted at a high rate, shooting 45% from three.
Where Golden State excelled, Denver faltered. The Nuggets were dreadful from three-point land, hitting just 6 of 24 shots for a 25%. The Nuggets big guns struggled to get going tonight. Nikola Jokic and Paul Millsap combined for just 14 points and failed to establish any sort of rhythm while on the court, largely due to Golden State's transition play.
One bright spot for the Nuggets was Will Barton, who scored a team-high 21 points in addition to five assists and eight boards. The loss dropped the Nuggets to 5-5 on the season.
The Nuggets are off Sunday and Monday but will return to action Tuesday against the Brooklyn Nets. Tip-off is scheduled for 7 p.m. MST.
#Warriors destroy #Nuggets feat. @TJMcBrideNBA https://t.co/cB5I0dL36K

— Aniello Piro (@APiroSports) November 5, 2017