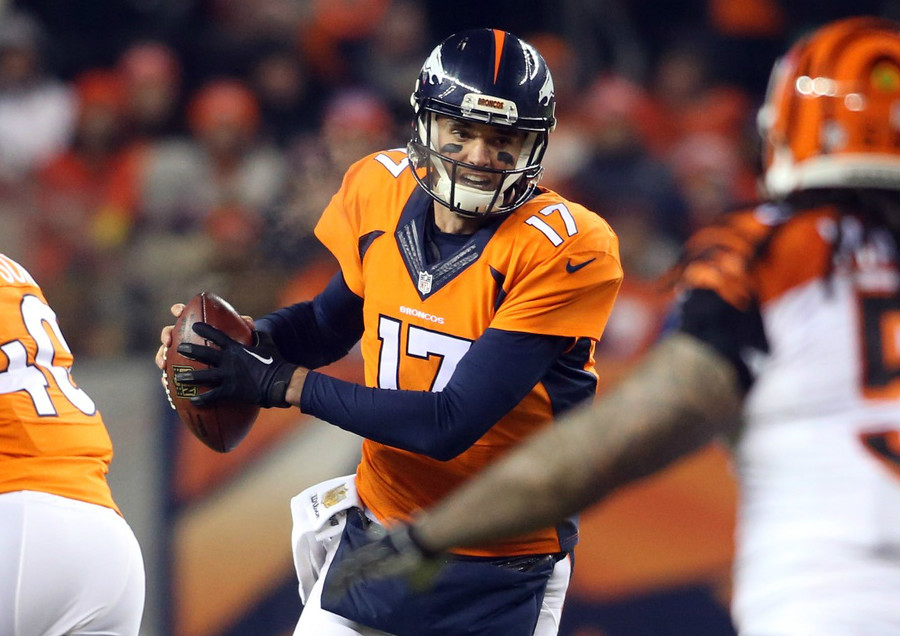 The Broncos needed something to go there way after going down 14-0 early, and they finally got it.
Following a missed field goal by the Bengals, Brock Osweiler scrambled outside the pocket, pumped the ball and then launched a prayer down the field as he was falling backwards. Emmanuel Sanders stood under the ball like a center fielder and came down with the catch.
Someone forgot to cover @ESanders_10… #CINvsDEN #MNF https://t.co/GVcev8PpwQ

— NFL (@NFL) December 29, 2015
That catch also put Sanders over 1,000 yards for the second straight season.
With that catch, Broncos WR @ESanders_10 is over the 1,000-yard receiving mark for the 2nd year in a row (1-of-11 NFL WRs to do so).

— Patrick Smyth (@psmyth12) December 29, 2015
Unfortunately, the Broncos couldn't finish out the drive with a touchdown, only coming away with three points. But they will get back to start the second half, giving them an opportunity to get back within one score.
Hopefully that final stop by the defense and subsequent scoring drive by the Broncos will be enough to get the team going in the third quarter. Maybe this is the week they make up for all those other disappointing second-half performances.