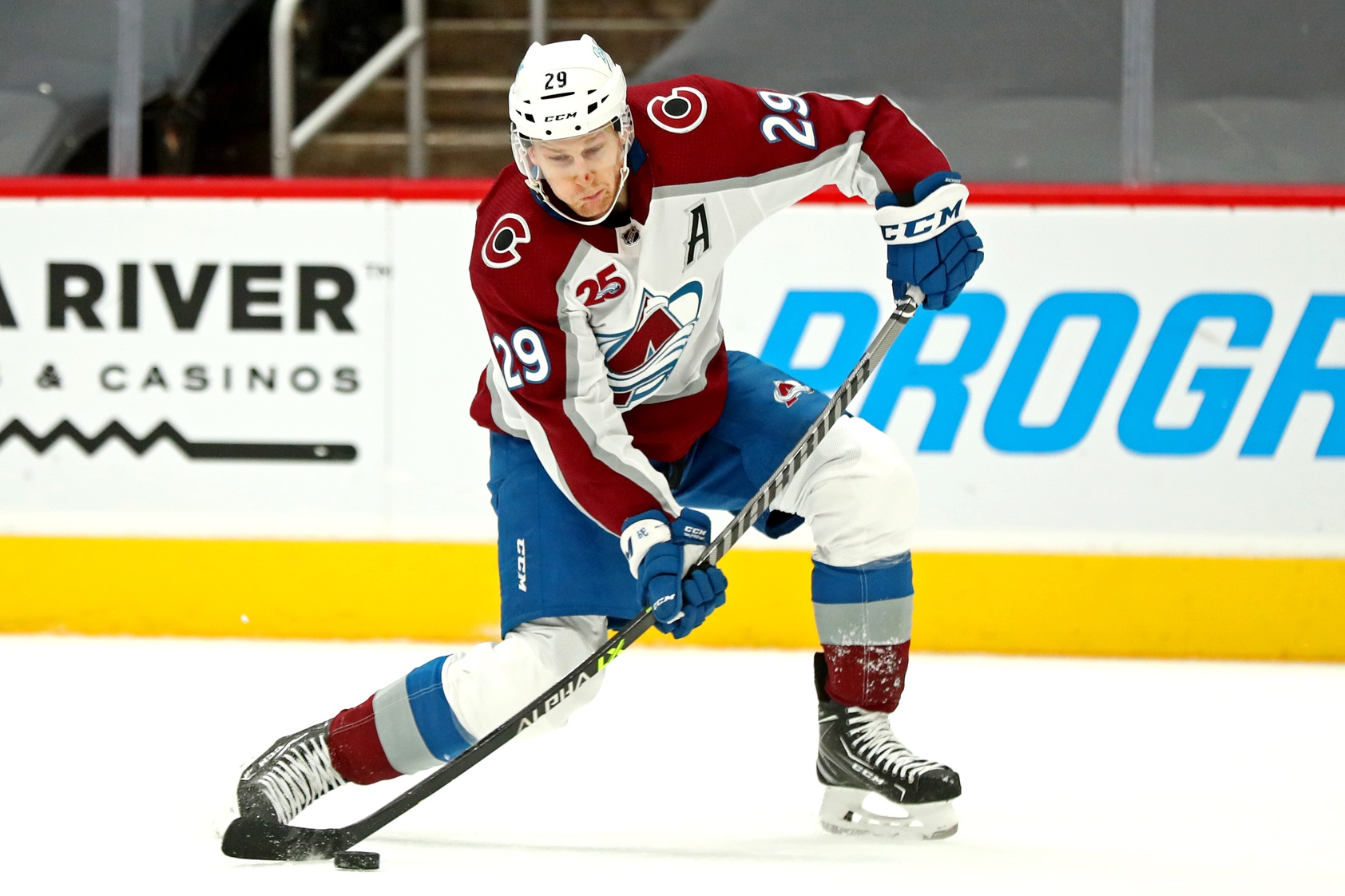 Match penalty assessed to Joachim Blichfeld for an illegal check to the head of MacKinnon. Not enough of the body and main contact is the head. MacKinnon to the room pic.twitter.com/AHVOZrV9eD

— NHL Safety Watch (@NHLSafetyWatch) March 4, 2021
Avalanche superstar Nathan MacKinnon left the game Wednesday after being on the receiving end of a check to the head from San Jose Sharks rookie Joachim Blichfeld. The hit occurred with eight minutes remaining in the third period. Blichfeld received a match penalty, sending the Avs to a 5-minute powerplay which they capitalized on — eventually defeating San Jose 4-0.
"Not going to comment on that hit too much. Nate seems like he's doing ok," Avs captain and top-line winger Gabriel Landeskog said of the play. "The refs did a good job of reviewing it and made the right call. I'm sure the disciplinary guys — the league — will take a look at it and assess the situation."
San Jose's Joachim Blichfeld will have a hearing today for an Illegal Check to the Head on Colorado's Nathan MacKinnon.

— NHL Player Safety (@NHLPlayerSafety) March 4, 2021
Blichfeld was suspended for two games Thursday after a hearing with the NHL Player Safety Department.
An update on his condition will be announced after the Avalanche's morning skate Friday prior to a home game against the Anaheim Ducks. Although the initial thoughts from Landeskog and head coach Jared Bednar are more positive than expected.
"I saw him coming off the ice. He was in the hallway. He seems to be doing good," Bednar said of MacKinnon. "I think that we get lucky on it. Hopefully, he's feeling good tomorrow but as of right now he seems to be fine."