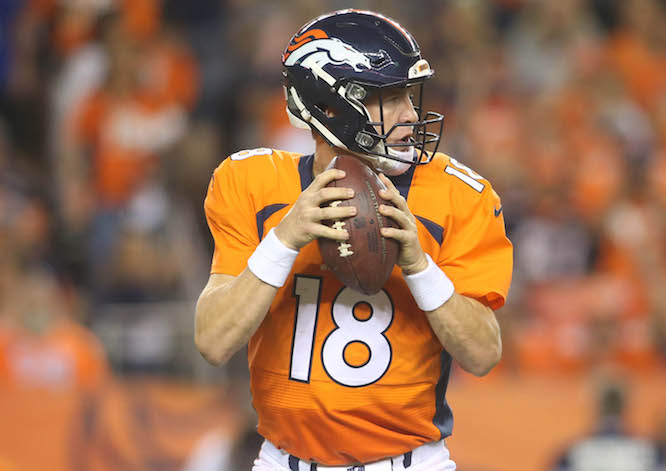 If there really has been a quarterback controversy brewing within Dove Valley, at least the Denver Broncos have been able to use the excuse of "Well, Peyton Manning just isn't healthy" to delay making a real decision. Those days seem to be coming to an end, as The Sheriff suited up for practice for the first time in weeks on Wednesday.
Here's Peyton! pic.twitter.com/apXhIQOvO8

— Arran Andersen (@arranandersen) December 16, 2015
He can throw! Contrary to popular belief, not only is Manning not dead but he's back out on the football field doing Peyton Manning-like things.
Now, this means nothing for this week. As Adam Schefter reported, Osweiler is still the guy against the Steelers, but what about next week? What happens when Manning looks good during a full week of practice?
Only time will tell, but there's no question that Broncos Country continues get more interesting each and every week.