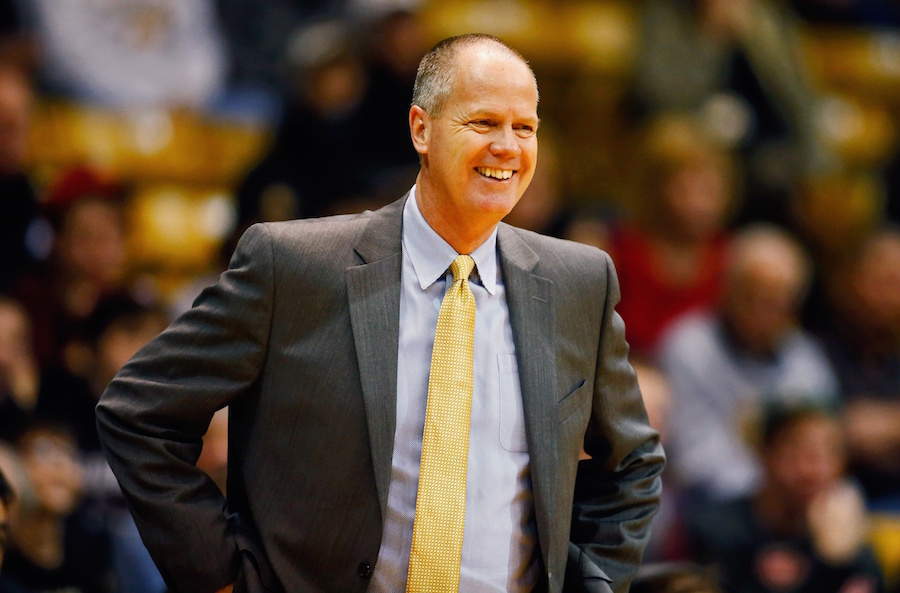 As we enter the season of thanks and giving, Pac-12 Network went to its member coaches asking them exactly what they're thankful for at their institutions. For Colorado men's basketball head coach Tad Boyle, it's the Boulder community and how they rally around his team.
"The one thing I'm thankful for with the Boulder community and the Colorado basketball team is just how they accept our players when they arrive on campus and they're interacting around town," Boyle told the network.
Boyle, a native of nearby Greeley, appreciates the openness Boulder shows his players.
"They're very genuine and welcoming," he says. "And that's nice, because a lot of the players that we bring in might be from different states or different countries in some cases. So, a welcoming community, a warm community, I think goes a long way in making them feel comfortable."
Boyle was also complimentary of the events the University throws to bring together its community.
"We have a thing on Friday nights before football games in the fall, The Stampede on Pearl Street Mall, and that's a great time for our players to interact with fans as well. It's always fun."
Boyle's Buffs are off to a 4-1 start to the 2016-17 season and are fresh off a win over No. 22 Texas in the Legends Classic. Colorado resumes play after the Thanksgiving holiday when they host Wofford on Sunday, Nov. 27.