This story originally appeared in Mile High Sports Magazine. Read the full digital edition.
Sure, we can talk in 2020.
That's when we'll know, or at least have a rough idea, of how well John Elway did in the 2016 NFL Draft.
So before the snarky "how can you grade a draft class before they've even played a snap?" crowd shows up, just know the ground rules have been laid; four years from now we'll have a chat. That's fine.
But in the world we live in now, everything is available on demand – including draft grades for guys who heard their names called on the stage in Chicago, or, in the case of a few Broncos selections, at the base of a mountain in the Colorado high country, just a little more than a month ago.
Some picks were steals, others were head scratchers; Elway's report card looks like a seventh grade boy with a mean case of ADD.
Here's how Denver's eight picks look after an initial eye test:
Round 1 (26th overall) – Paxton Lynch, QB, Memphis
GRADE: C+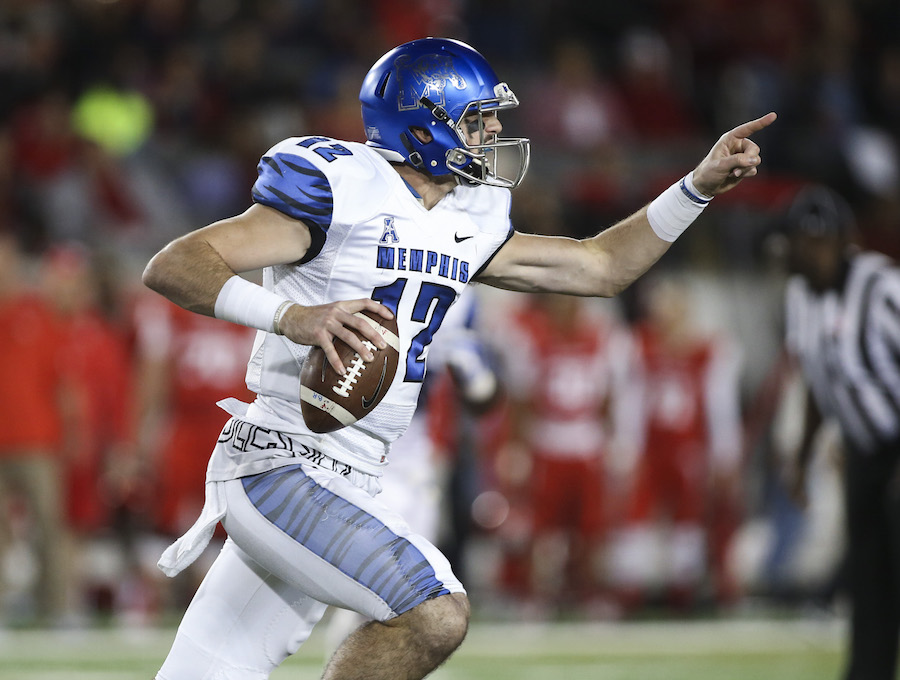 The Broncos traded up for Lynch because he was the best of the rest when it came to QBs, but sometimes the best looking girl left at the bar isn't worth the free drink to start the conversation.
Round 2 (63rd overall) – Adam Gotsis, DT, Georgia Tech
GRADE: D The collective reaction from draft experts and casual fans alike when Gotsis' name was called: Huh? There's a reason the Aussie was projected by most to go about 100 spots lower than he did.
Round 3 (98th overall) – Justin Simmons, S, Boston College
GRADE: B+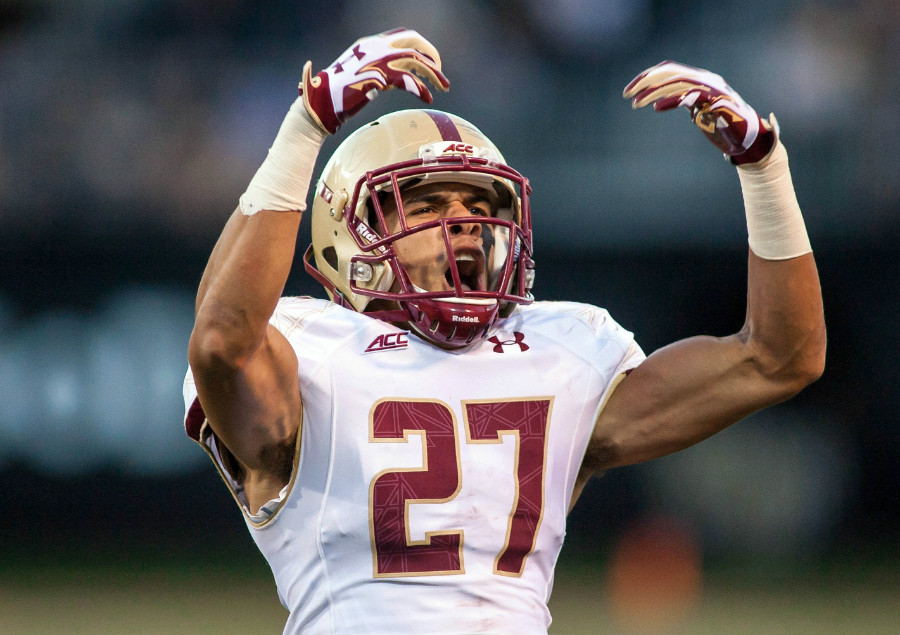 Denver's safety depth is basically T.J. Ward, Darian Stewart and then the end of the world; Simmons was an excellent pick who will bring his picks to town (eight career at BC) and see playing time right away. 
Round 4 (136th overall) – Devontae Booker, RB, Utah
GRADE: A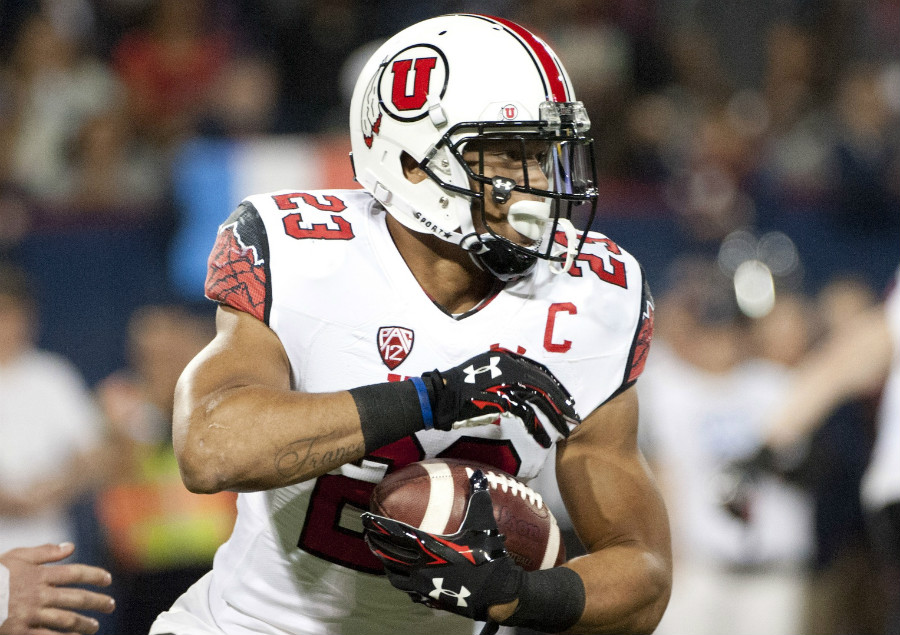 One Broncos insider said the team may have been considering Booker at No. 31, as he was a guy largely expected to go in the first two rounds. The box score buster was a total steal.
Round 5 (144th overall) – Connor McGovern, G, Missouri
GRADE: A-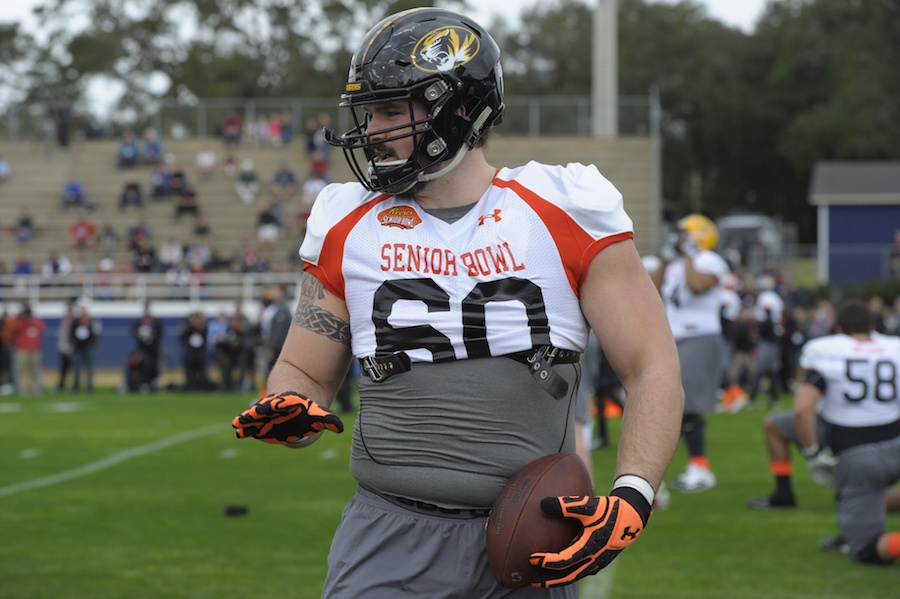 @McGovenator60 may be the best Twitter handle of all time, and like his Twitter name, McGovern is a boss. Go YouTube him squatting 700 pounds, it will make you sore just watching.
Round 6 (176th overall) – Andy Janovich, FB, Nebraska
GRADE: C- This pick would have been sexy 20 years ago, but let's face it, in Gary Kubiak's offense or not, the NFL fullback is dead. Janovich feels like a training camp darling who won't make the first round of cuts. 
Round 6 (219th overall) – Will Parks, S, Arizona
GRADE: C-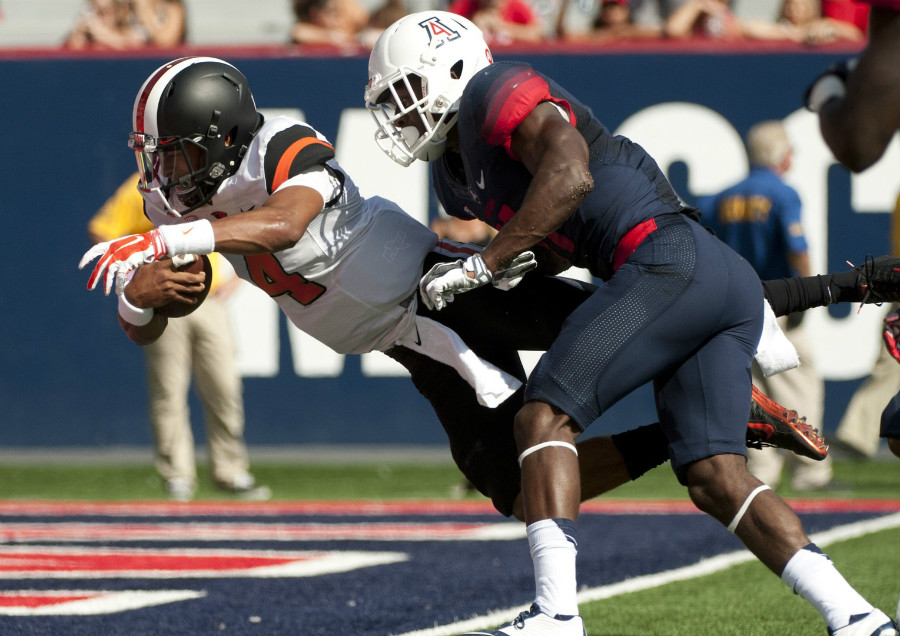 As noted, safety depth is a concern, but there's a reason Parks was available in the 200s. The Wildcats safety had zero, yes zero, interceptions in 13 games at 'Zona as a senior in 2015.
Round 7 (228th overall) – Riley Dixon, P, Syracuse
GRADE: B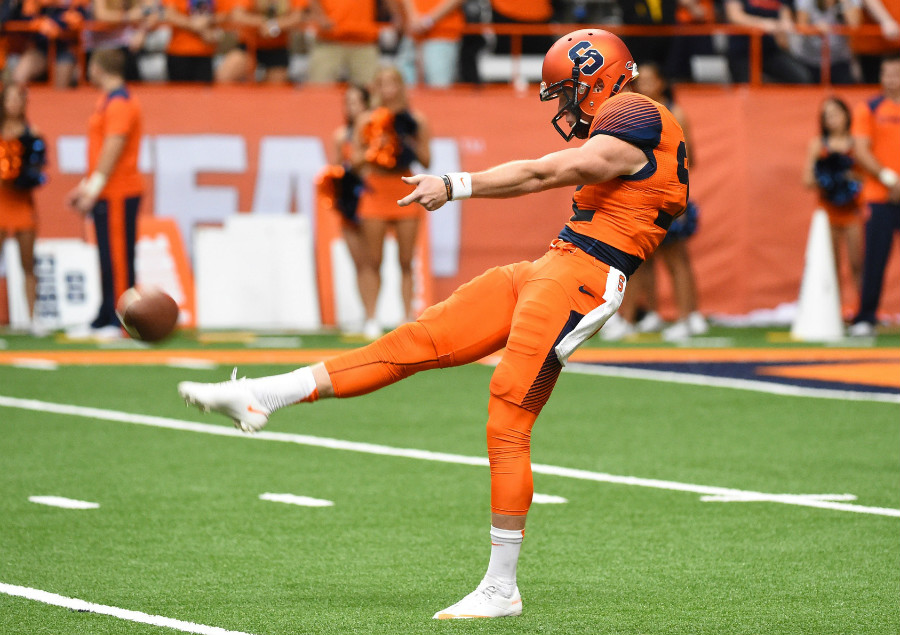 Some yahoos will criticize the Broncos for blowing a pick on a punter, but in the seventh round it's worth a gamble. Especially if Dixon can beat out Britton Colquitt; he'd be more than $3 million cheaper.
FINAL GRADE: C+
This Broncos class feels average overall, with a wide range of booms and busts sprinkled throughout the group. We'll know for sure in 2020, and then we can talk.