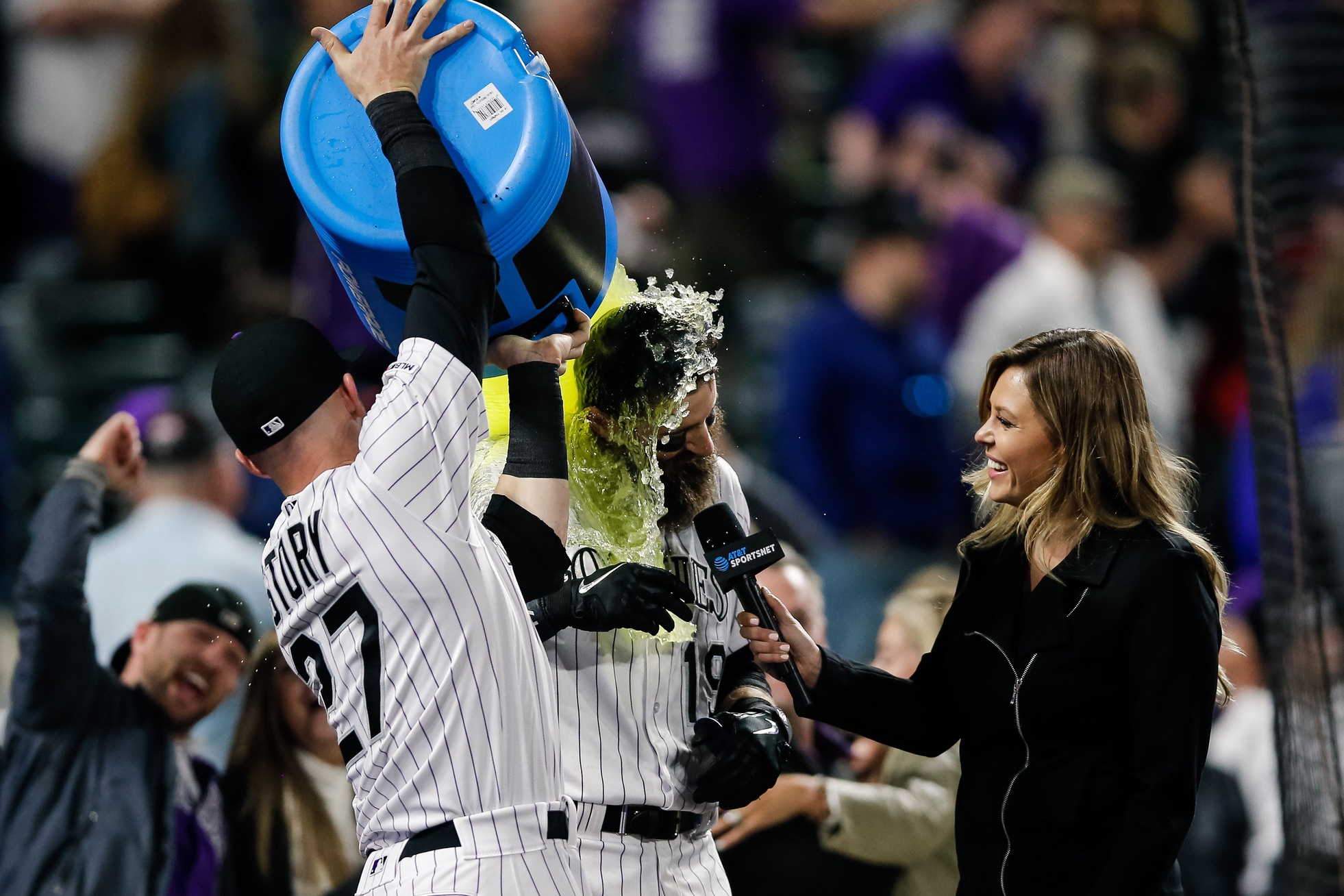 A work-over. A walk-off. And a wake-up.
Wow.
What more do you want?
Sports fans these days are an impatient lot. We want to win and win now. We want a star, not a star in the making. We want a title without the journey. We want Will Barton on the bench and Cale Makar on the ice.
In less than 24 hours this weekend, however, Denver got about as much as one town can get without hoisting a trophy.
Friday night, not much past 8 o'clock (which was when the puck dropped in Calgary), the Avalanche completed an improbable a$$-kicking of the Flames. As the No. 8 seed, the Avs put Calgary out of its misery in five games; in the fifth game Jared Bednar's team wasted no time spoiling the hopes of any sort of Calgary comeback. It was seemingly over before it ever began.
Less than an hour after the Avs won, Charlie Blackmon, who'd yet to hit a homerun this season, blasted a walk-off homer in the bottom of the 12th. Down 3-2 with two outs, Blackmon snatched victory from the jaws of defeat. When it was all said and done, he thanked the fans who'd endured the chilly night air and stuck around to see it.
The next afternoon in San Antonio, the Nuggets – down 1-2 in their first round series with the Spurs – started out terribly. They exited the first quarter down 12, looking more clueless than competent. But then, like it had never happened, they responded. When it was all said and done Denver walked into the locker room at the AT&T Center with a 117-103 win, reclaiming the homecourt advantage in the series. Nikola Jokic looked like the star we want him to be. Jamal Murray bounced back from a horrific game three. And Michael Malone looked liked a magician.
Flames fans left shaking their heads. Phillies fans (way too many of them at Coors Field) were too bummed to boo Bryce Harper. And Spurs fans performed a mass exodus with two minutes left on the clock.
Denver, meanwhile, laughed last.
And it was a reminder, for those of us who get caught up in dissecting the minutia of games, plays and players as if it's heart surgery, that sports can just be so damn fun.
Realistically, the title hopes of each of those teams got only slightly better – which is to say "not great" still. In terms of the Las Vegas Stanley Cup odds, the Avalanche jumped from +1,000 before Friday night, to +750 after. The Nuggets odds for winning an NBA title are currently at +3500; the Warriors are -200. The Rockies are +5000 or more.
Did any of that affect your weekend?
That's not to suggest that we don't or shouldn't care about the long haul, winning championships or caring about the direction of a franchise; it's only a reminder that sports can supply joy year round and when you least expect it.
The significance of the sports weekend will (likely) become insignificant over time. Titles are still possible, but (likely) unlikely.
But what's not insignificant is that your weekend was better because of a few great wins. It was better because of who you watched – joyously – the games with. It was better because of the texts you got – They want this bad! … F**king Charlie … Malone shoulda started him …Yay! Yay! Yay! – during and after the games.
Sports are nothing more than a community. And this weekend, our sports community won and won big.
What's better than that?