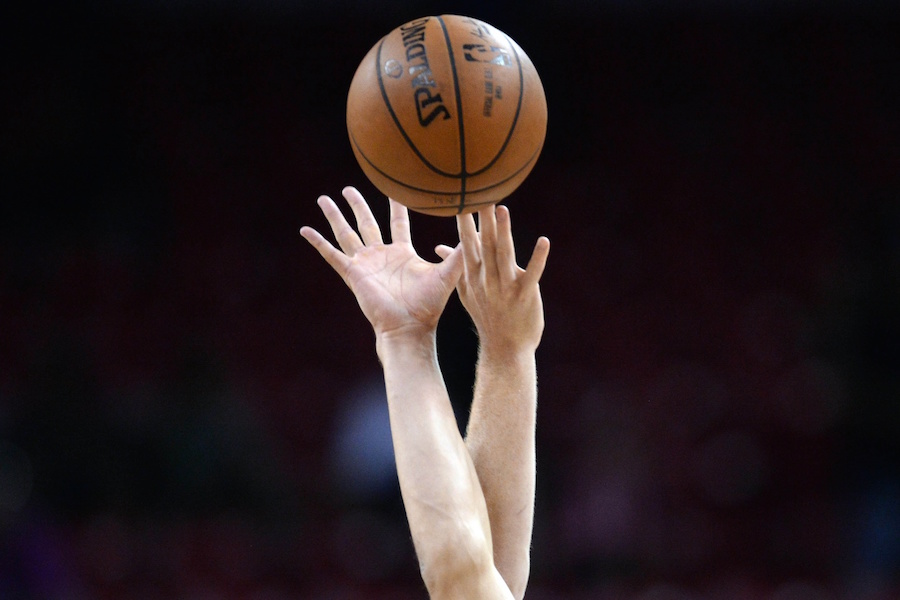 After a less than stellar performance thus far in Summer League, the Nuggets find themselves in a tough spot at 0-3 before the tournament portion begins Wednesday afternoon. It's simple now, lose and you're out.
Well sort of.
Each team is guaranteed at least five games so if, by chance, the team doesn't pull together their first win of the tournament, in the playoff portion, there's still a consolation game scheduled for Friday.
To kick off the playoffs, the Nuggets have a rematch against the Houston Rockets (2-1), the team they fell to first this summer in a high scoring game that ended 102-99. Whether it was getting out the first-game jitters, bad overall defense or rust, the Nuggets just seemed to have no answers for the Rockets and it ultimately led to a loss. Here's what must change if they want to achieve their first win and continue on at their shot at a Summer League championship:
Limit Turnovers
Well duh.
It's hard to keep a team at bay when you're giving them additional opportunities. Through the first two games it was the turnovers battle that they attributed to the reason for the losses. They committed 22 turnovers in their first two games and said taking care of the ball would be something they'd look forward to changing for the last game. Despite it being their best overall performance, no changes were made from the turnovers standpoint as they finished with 13 and it ultimately led to another close loss.
Taking care of the ball will be paramount in the team's success if they plan on upsetting the Rockets.
If you watched the first game between these two teams, there were three things that stood out as reasons the Nuggets didn't beat the Rockets:
1. Turnovers
2. Troy Williams
3. Zhou Qi
Troy Williams finished with 29 points, going 8-of-15 from the field and had his way with the Denver defense. I'm sure it's in Micah Nori's (Denver's Summer League coach) head to give defensive specialist Torrey Craig the first crack at slowing down Williams as he did against Toronto's Fred VanVleet.
Zhou Qi's breakout performance of 17 points and six rebounds came as a bit of a surprise, as it was his Rockets debut and the first chance that a lot of us got a chance to see the 7-foot-2 Chinese prospect. Not bad. But putting a body on his long, slender frame and running him off of the three-point line will go a long way in limiting second-chance points and allowing him to go for another big game. Stop those two and force another player to beat you.
Help from the Others
In the first three games, it's apparent who has been the best two Nuggets players, the only two with NBA experience, Juan Hernangomez and Malik Beasley.
Beasley has been the leading scorer for Denver as he's had games of 29, 20 and 19 and Hernangomez has added 21, 18 and 10.
Denver has had additional help, as it was Robert Carter Jr. that contributed in the first game when he finished with 17 points and six rebounds. Henry Sims helped in the second game, when he finished with nine points, four rebounds. Torrey Craig contributed in the third game with 15 points to go along with his tenacious his defense. Denver will need all of those players to come together for a big performance, along with drafted players Monte Morris, Tyler Lydon, Petr Cornelie and also Nikola Radicevic if they want to get their first win of the tournament.
The game is Denver's first as part of the NBA Summer League playoffs and is set to start at 2:30 pm MT, it well be airing on ESPNU.