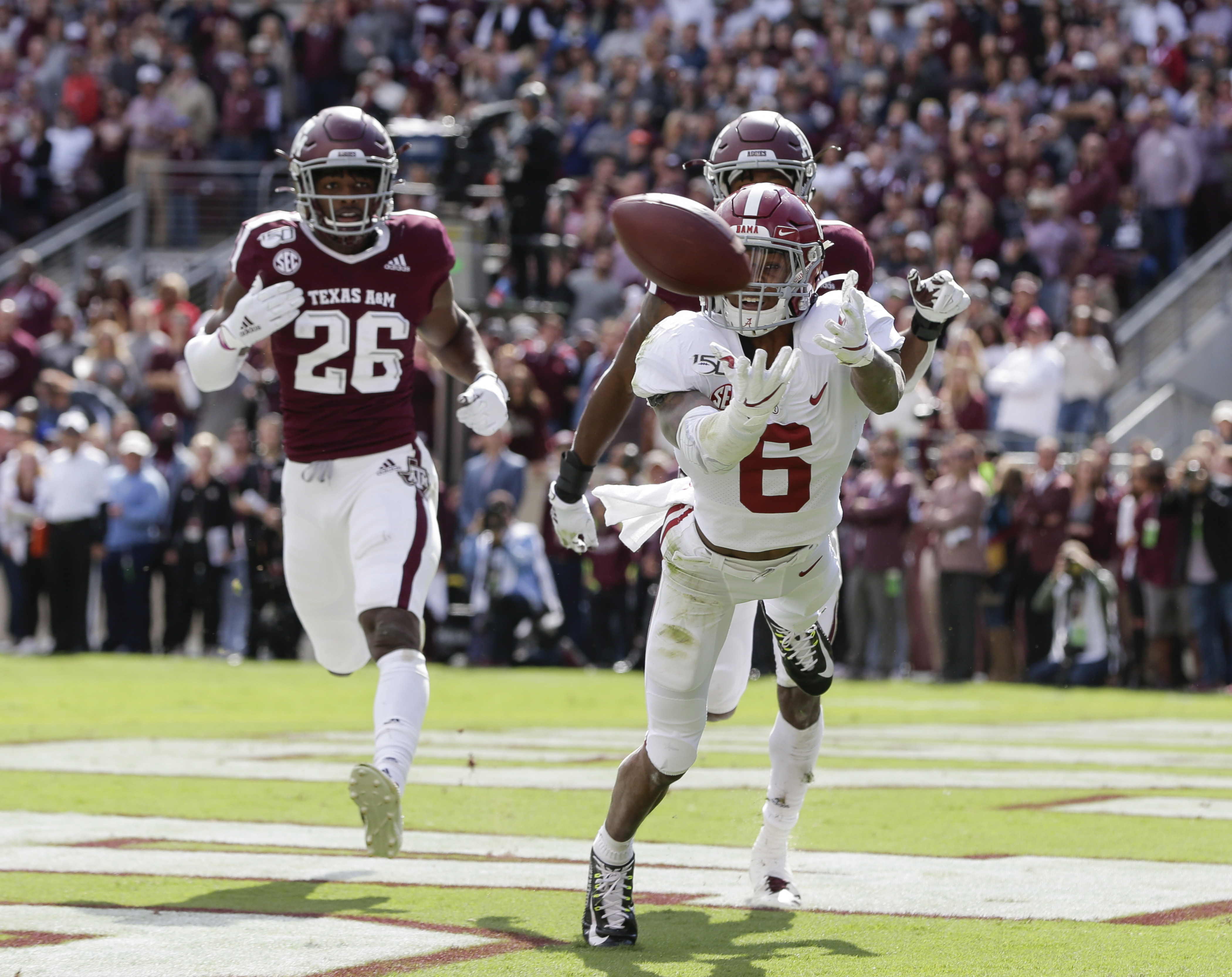 The eyes of the Denver Broncos officially turned towards the 2020 NFL Draft with their trade of Emmanuel Sanders to the San Francisco 49ers.
How will the Broncos go about replacing a pass-catcher as talented as Sanders?
Well, fortunately for them, the upcoming draft is historically loaded at wide receiver. An athletic freak with huge upside like Laviska Shenault or Tee Higgins, that would be a top-15 pick any other year, could fall to the bottom of the first or even into the second round simply because there are three or four receivers better than them.
With that in mind, who are some receivers the Broncos could target with the third and fourth-round picks they got from the 49ers?
Tylan Wallace, Oklahoma State
The dominating team-building philosophy when it comes to receivers is that you should build your receiving core like you would a basketball team. You don't want a team made up entirely of bigs, possession receivers that don't have burner speed but dominate on jump balls and in the red zone. But you also don't want a team made up entirely of little guys, speedy receivers that cut and slice the defense for quick gains and create spacing downfield, but don't have the size necessary to go up and get jump balls.
Considering the Broncos already have their bigs in Courtland Sutton and, hopefully, Noah Fant, they'll be looking for burners.
Wallace fits that bill perfectly. He has both the explosive speed in short bursts to gain separation on opposing cornerbacks in tight coverage and the long speed to burn soft zones over the top.
Another way the Oklahoma State's supreme athleticism takes shape is his magnificent flexibility and verticality. Wallace has a rare level of bendiness that makes him look like Gumby whenever he goes up for a jump ball. This contortionist ability gives him a much larger catch radius than you'd expect given his 6' frame.
More important than Wallace's athletic abilities though are his technique. His route running is incredibly crisp, making his short-area quickness even more lethal. He excels at making opposing corners bite on double moves only to scorch them over the top.
If Wallace falls to the third round — which he likely will as most draft boards rank him as the draft's seventh or eighth best receiver — the Broncos should make sure to scoop him up immediately.
Devonta Smith, Alabama
Talented Alabama players are regularly buried on the depth chart due to there being NFL bodies at every position. This was the case last year when Alabama's No. 2 running back, Josh Jacobs, ended up going in the first round and has been a stud for the Raiders all season.
Devonta Smith being buried behind Jerry Jeudy and Henry Ruggs III, two presumptive first-round receivers in this year's loaded class, may be the most recent iteration of this problem.
Despite being the team's No. 3 receiver, Devonta Smith went off for 274 yards and five scores on 11 catches against Ole Miss, just two weeks after hauling in eight balls for 136 yards and two touchdowns against South Carolina.
Much like Wallace, Smith fits the Emmanuel Sanders role the Broncos will be looking for in their next receiver. He's a quick receiver with strong route-running and speed. Though Wallace is twitchier and more explosive, Smith is still one of the most dangerous players in college football with his short-range speed that makes him vanish before defender's eyes.
Overall, Smith appears to be a lesser but craftier version of the receiver Wallace is, but his ceiling is much higher as there's a good chance he isn't able to shine to the fullest extent on that crowded offense.