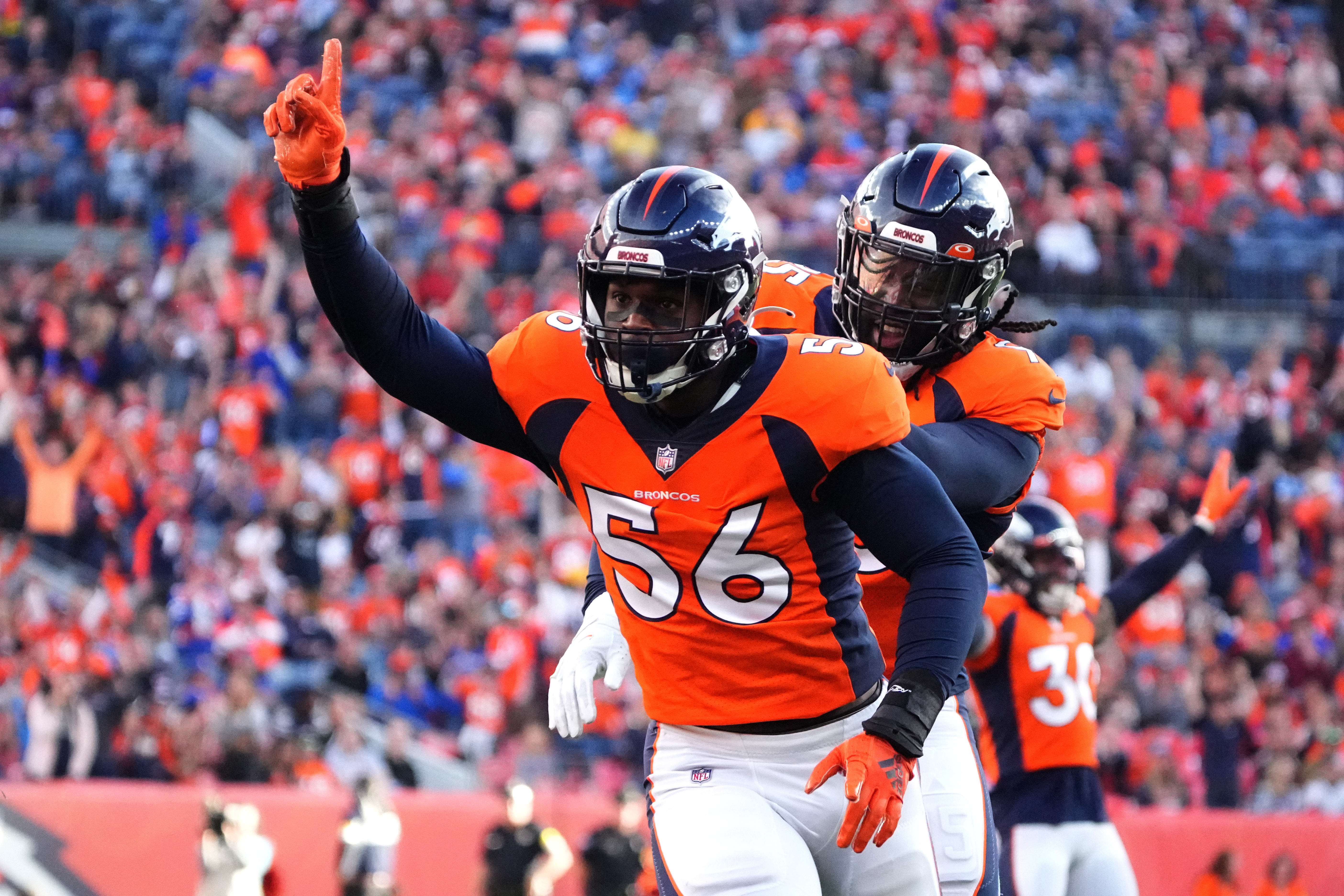 The Denver Broncos have more at stake in 2022 than they've had on the line since 2015, when Peyton Manning was getting set to ride off into the sunset.
In 2015, the Broncos stood up to the pressure, thanks to key performances from their stars and a few unlikely figures.
Similarly, whether or not the 2022 Broncos follow in that team's footsteps, or fail to live up to expectations relies heavily on the outcome a few unknown variables — X-factors.
On Friday, we looked at who the biggest offensive X-factors were, so now let's shift our focus to the defense.
5. McTelvin Agim
The Broncos' 2020 third-round pick was always viewed as a bit of a defensive line project. His ability to penetrate the backfield and pressure the quarterback while at Arkansas was impressive, but his run defense and lack of play strength kept a lot left to be desired.
Over the past two seasons, we've seen that translate to the NFL, as he's been a dominant pass rusher (Agim led interior defensive linemen in pass-rush productivity score (10.3), and only Aaron Donald (22.6%), Chris Jones (19.1%), Javon Hargrave (21.0%) and Jonathan Allen (20.0%) had better pass rush win rates on the interior in 2021, than Agim (19.0%)), but has struggled to get on the field due to being a porous liability against the run.
McTelvin Agim beats Kelemete on his way to a Justin Herbert sack. Broncos D holds up on 3rd down! pic.twitter.com/HQMvgIJBZy

— Joe Rowles (@JoRo_NFL) November 28, 2021
If Agim can finally piece it all together, he could backup Dre'Mont Jones and give the Broncos an elite interior pass-rushing combo that helps make up for Shelby Harris' absence, and provides some insurance to an edge-rushing group with a lot of questions. If his struggles continue, Denver's defensive line looks considerably shallower.
4. Jonas Griffith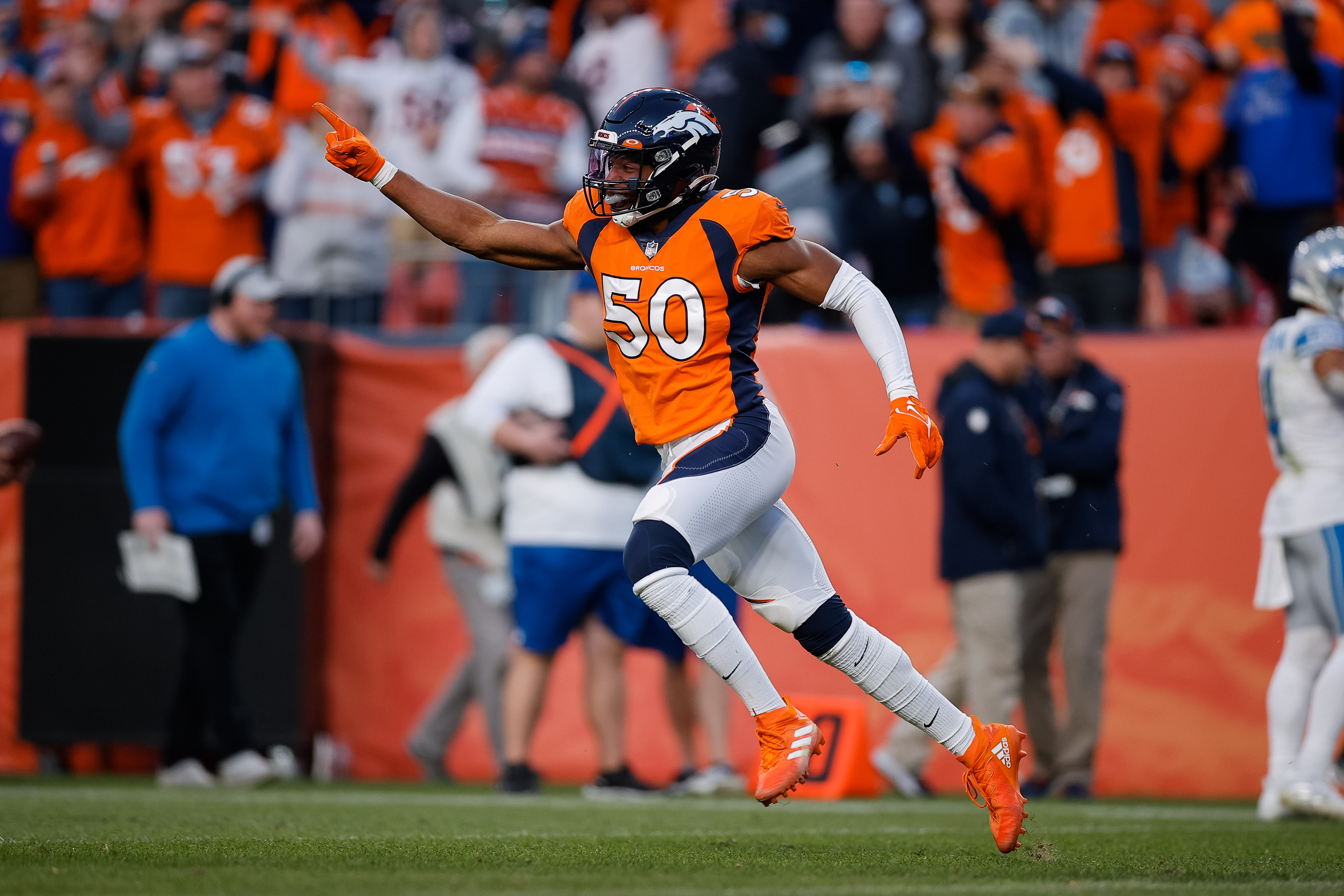 Much of Broncos Country was excited to see the seemingly idyllic inside linebacker pairing of Baron Browning and Josey Jewell get to work this season, considering how well Jewell's strengths were complimented by Brownings, and vice versa.
Jewell is a terrific linebacker, but to be maximized, he needs to be paired with a linebacker athletically gifted enough to cover up Jewell's deficiencies. With Browning moving to edge, one might assume that idyllic scenario goes out the window, as Alex Singleton isn't especially athletic, but that perfect linebacker pairing is still possible, so long as Jonas Griffith takes another developmental step.
Still not in love with taking arguably your best and most athletic linebacker and moving him to a position we're not sure if he'll be good at, but having a high-end athlete like Jonas Griffith (who really impressed last season) helps soften the blow a good bit pic.twitter.com/nRBJfPkMIm

— Zach Segars (@Zach_Segars) July 7, 2022
Griffith is an elite athlete at the linebacker position, with a Relative Athletic Score (RAS) that rates him as a 98.5th percentile athlete among his peers. Not only that, but he showcased the ability to play at a high level down the stretch last season.
Jonas Griffith produced a team-leading 7 stops against the Raiders!

A couple favorites: pic.twitter.com/IUKBgWEpOW

— AJ Schulte (@AJDraftScout) December 28, 2021
If he can showcase a better understanding of the playbook and an improved ability to read opposing offenses, beating out Singleton for the starting job shouldn't be too difficult.
A Denver defense with Griffith in the starting lineup is much more deadly than one that's starting Singleton, who will be highlighted by the opposing offense on every single passing play.
3. Nik Bonitto & Baron Browning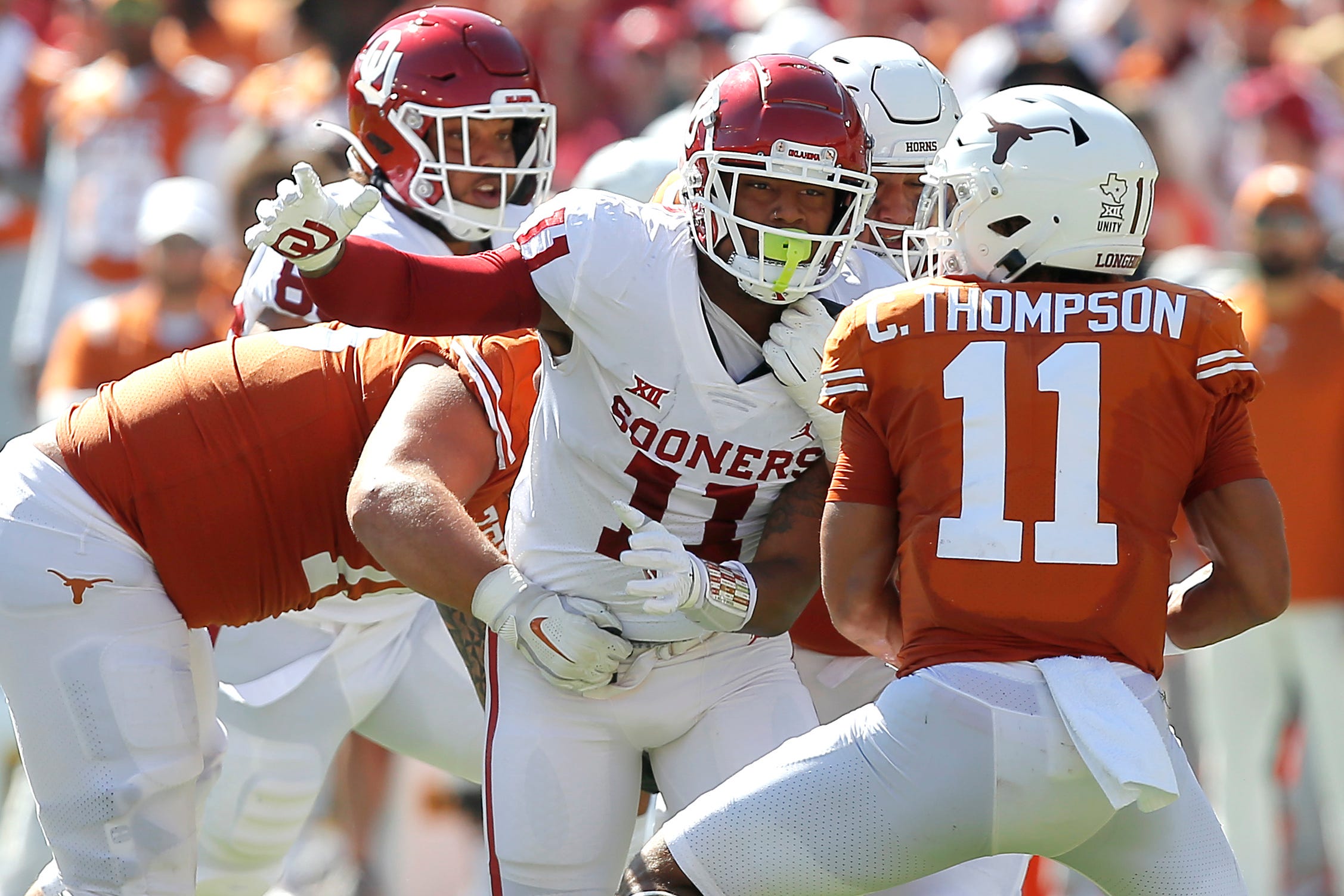 Randy Gregory and Bradley Chubb have already proven that when they're on the field they can be elite pass-rushers off the edge. There's just one problem. They struggle to stay on the field.
Much like the cornerback room last season, which was headlined by an aging Kyle Fuller, Bryce Callahan and Ronald Darby, the injury history of these starters suggests that the young depth pieces will have to step up at some point throughout the season, and likely for an extended stretch.
Last season, Denver's poor pass-rushing depth was unable to survive once Chubb got knicked by injury, and Von Miller was traded to the Rams, which led to the defense disappointing. This season, that problem is in much better shape, but still isn't fully solved.
Nik Bonitto will almost certainly offer more pass-rush help than Malik Reed, but in college, he relied heavily on winning by running around offensive tackles and avoiding contact, and that's much more difficult to do against NFL-caliber athletes. Plus, he has a long way to go as a run defender, and might not be an upgrade of any sort on Reed in that facet.
Paton and Hackett highlighted Bonitto's explosiveness and bend. Yep. That'll do. https://t.co/f187P2ycMq pic.twitter.com/VRxPk18oNK

— AJ Schulte (@AJDraftScout) April 30, 2022
On the other hand, though, he was one of the most productive pass-rushers in this year's draft class, and college production tends to translate better at EDGE than at most other positions. Plus, his quickness off the line and bend are valuable traits he has at his disposal. The potential is there for him to tally 7.5 sacks as a rookie, but that's a generous high-end projection.
The Broncos draft Nik Bonitto out of Oklahoma 😤

He led college football in pressure rate last season 👀 pic.twitter.com/lqdR290KtD

— ESPN (@espn) April 30, 2022
Baron Browning is another high-upside case, but he's an even greater question mark coming off the edge. He was impactful at Ohio State in that role, but in a pretty sparce sample size. He also relies on winning with athleticism, utilizing his rare blend of speed and power to explode through opposing offensive linemen, but as is the case with Bonitto, it's much harder to win that way at the pro level.
Baron Browning (Ohio State LB) is one of the more versatile defenders in this class. Off ball LB with snaps at OLB & ILB, but also has reps outside in coverage and as an Edge rusher. Can cover, tackle, rush the Quarterback by blitz or off the edge. Fits any defensive scheme. pic.twitter.com/u2QnA0UuAr

— The GOAT House (@GoatHouseNFL) February 21, 2021
Browning has the potential to be a downright freaky edge-rusher, and the Broncos will likely need either him or Bonitto to be just that at some point this season. However, whether or not they can measure up to that task remains unknown.
If they can't fulfill that responsibility on the wrong week, Patrick Mahomes and Justin Herbert will slice the Broncos into ribbons.
2. Caden Sterns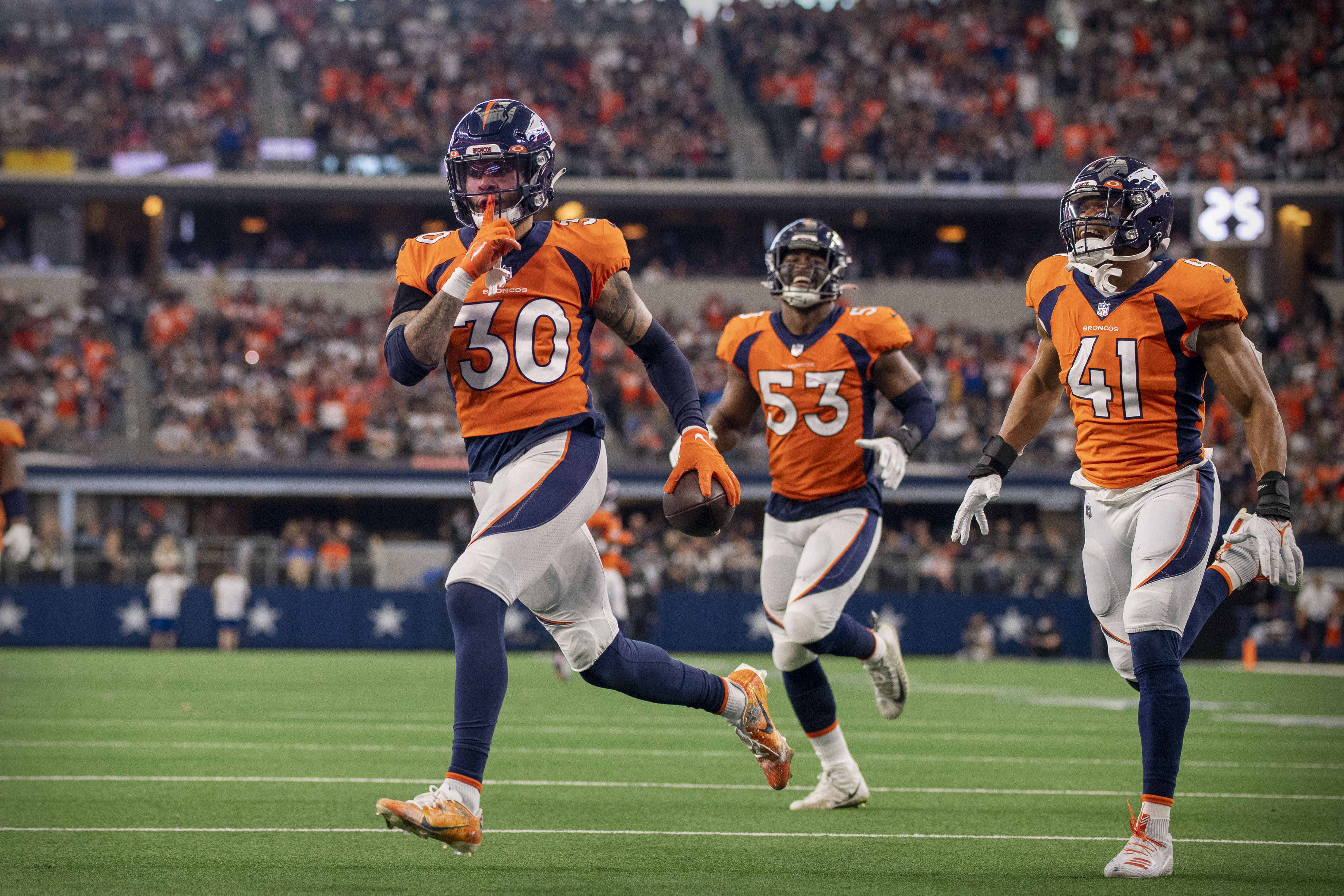 Kareem Jackson has been one of the best safeties in the NFL during his time with the Denver Broncos, and his pairing with Justin Simmons has helped revolutionize what the league desires from its safeties. This columnist believes he should one day be in the franchise's Ring of Fame.
However, the signs of his physical gifts slowly eroding away became pretty evident last season. The Ravens game and the first matchup with the Raiders leap out as two examples.
Meanwhile, Caden Sterns was thriving in his role as a subpackage defender and shows every trait one would covet in a running mate for Simmons.
He's wildly intelligent, as demonstrated by the rave reviews he earned from veteran teammates and coaches during his rookie campaign. He also has rare athleticism for the position, as shown by his RAS, which rates him as a 95.9th percentile athlete at safety.
Sterns was once hyped up as a future top-10 pick, and last season, he once again demonstrated that potential. If he stays on course, Denver's best safety tandem likely features him alongside Simmons, and that could even end up being the best safety tandem in the league given Sterns' ceiling.
Sterns winning the camp battle would also help Denver's defense, as it would allow Jackson to play closer to the line of scrimmage, in a role we saw Sterns play last season. Jackson's physicality and experience playing cornerback should help him perform better in this role than he performed last year at safety.
If Sterns can win the camp battle, it would be an excellent sign for the Broncos' 2022 defense, as it would allow two valuable members of the defense to serve in the roles they're best suited for.
1. Ejiro Evero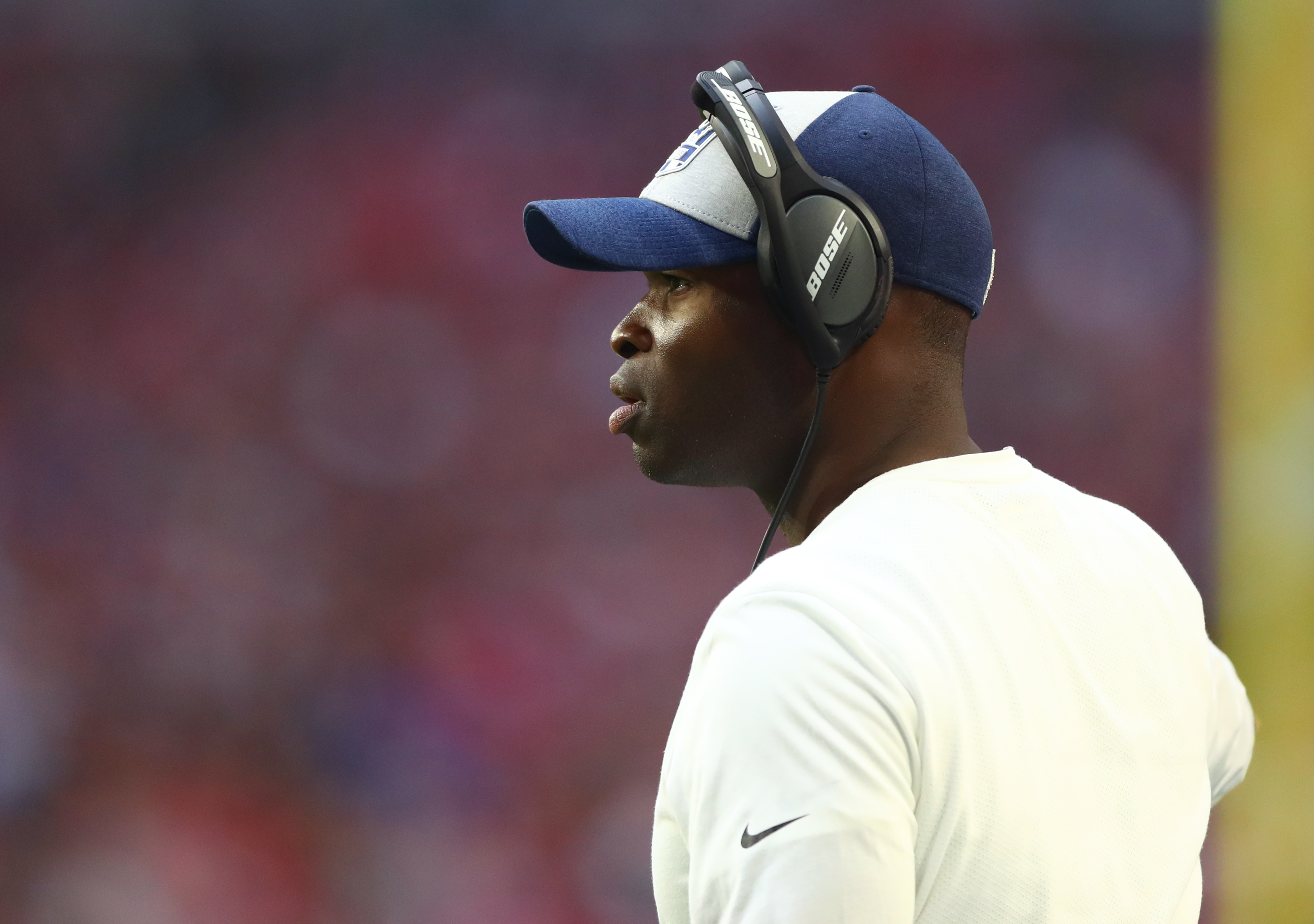 The national media football cognoscenti have been clear in their narrative spinning as to how they stand in regard to the 2022 Denver Broncos.
'This team finally has their quarterback, and that will lead to the offense taking a big leap, but expect the defense to slide back now that Vic Fangio is no longer around.'
Not so fast.
For starters, Denver's defense was pretty underwhelming in 2022. Some of the surface-level stats are good, such as yards and points allowed, but so much of Denver's success in those metrics had to do with their pace of play, which limited the total number of possessions in any given game.
According to Football Outsiders, the Broncos had the fifth-slowest pace of play in the NFL in 2021, and that is demonstrated when you look at stats by drive or advanced metrics like DVOA, which measures how easily defenses allow yards and how easily offenses gain them.
While the Broncos ranked eighth in yards per game allowed, they ranked 20th in yards per drive allowed, 20th in defensive DVOA, 20th in pass-defense DVOA and 21st in run-defense DVOA.
The defense struggled to get off the field, showcased by the fact they allowed the fifth-most time of possession per drive, the fourth-most offensive plays per drive, all while forcing punts and turnovers at a pedestrian rate (15th-most punts forced from a rate perspective, 19th-most turnovers forced from a rate perspective).
Once opponents would get into Denver's redzone, the defense would tighten and often hold the offense out of the endzone, but that still put the team in a nasty hole, even if the scoreboard doesn't fully reflect it. That redzone dominance will be hard to replicate, but the other positives Evero brings with him should heavily outweigh that cost.
It's not like Evero is being tasked with maintaining a top-five defense. He's not.
He's being tasked with taking one of the NFL's 10 most talented defenses and getting them to play up to their talent level, which they weren't doing under Fangio.
So, why weren't they living up to their potential under the tutelage of widely respected as one of the league's foremost defensive minds?
If you listen to the players, it seems pretty clear that Fangio's harsh, gruff demeanor was a problem, if not the problem.
Reportedly, the schism in the locker room was so bad, that at one point in season, a key veteran defender for the Broncos got into a verbal altercation with the former head coach, in front of the rest of the team, critiquing Fangio for hurting the defense more than he was helping it.
In front of the media, the players won't explicitly throw Fangio under the bus, but they have no problem highlighting how Nathaniel Hackett and Evero's player-friendly style has benefitted them, whether that be bringing music back to practice, or putting the terminology learning curve on themselves instead of the players.
"Anytime Justin [Simmons] and K-Jack (Kareem Jackson) feels like something should be run a certain type of way, or [use a certain kind of] terminology … Coach E (Defensive Coordinator Ejiro Evero) is such a player's coach that some of the terminology we used last year, he was ok with using it this year, and putting the learning curve on him instead of us.," P.J. Locke, a safety entering his third season in Denver, said, during an exclusive interview with Mile High Sports' Let's Talk Broncos Podcast. "So stuff like that, it just goes a long way. It goes longer than [Evero] even thinks, cause that's just one less thing that we have to worry about. But yeah, the energy is crazy. We're just super excited for the season."
Asked P.J. Locke about Coach Evero:

Positivity, fellowship, and togetherness is a recurring theme within #BroncosCountry and their Defensive Coordinator is the definition of a "player's coach". Listen to P.J.'s thoughts on Coach E!@TheLTBPodcast x @MileHighSports https://t.co/3tz4PNcmpq pic.twitter.com/UMneoAiXvz

— Bri 🦇 (@BriBri0322) June 21, 2022
If you have ever worked a job with a boss you hated, you know how that can negatively impact your work performance. Yes, these players are professionals and of course they weren't consciously wanting to play worse, but they're also human at the end of the day, and a toxic atmosphere will have those effects.
Evero and Hackett have overturned the culture, flushed out the toxicity, and if Evero can just get Denver's defense to play up to their talent level, it will dramatically improve the outlook for the team's 2022 season.